E
very day, IMA World Health's projects build independence and promote better health in some of the poorest communities in the Democratic Republic of Congo (DRC).
Because of you — our faithful supporters and donors — IMA provides people with the tools and knowledge they need to develop a healthy and safe environment for themselves, their families and their communities.
With your generous help, we can continue our life-saving work in the Congo, as well as in Tanzania, South Sudan, Haiti and even here in the United States.
Your commitment to IMA makes it possible for us to advance health and build independence throughout the world!
DOUBLE YOUR IMPACT!
An anonymous donor has issued a challenge that will double your gift. This donor will match all gifts up to $100,000 until December 31 to be used where they are most needed.
Your support helps us save and change lives in some of the poorest areas of the world.
Please also consider becoming a monthly donor. It's easy and helps us all year long.
We know you have read about the millions of lives lost to curable and preventable diseases. But we are happy to share good news with you about IMA's programs and how they are improving health and economic opportunity for thousands of people.
If you could travel to DRC and see our work with your own eyes, we know it would inspire you so much.
You could meet Suzanne, who lives in the village of Nkashama and participates in the Gardening Program. Suzanne has been trained how to recognize and treat the signs of malnutrition among local children.
Even more importantly, she teaches her neighbors to fight malnutrition by planting and harvesting gardens of nutrient-rich moringa and amaranth, not only to supplement their diets but to also supplement their income — increasing their self-sufficiency, their confidence and their hope for the future.
Suzanne builds independence in her community by teaching others what she has learned to improve health for everyone in her village.
Among the lives that have improved through IMA's program are Monique and her five children. Monique's daughter Josee was severely malnourished when a community health volunteer in the village of Kimilabe met her.
The volunteer, also trained by the Gardening Program, nursed Josee back to health with a porridge called Plumpy'Nut and other supplemental foods. Monique and her family were then taught to grow and harvest the nutrient-rich foods that make up the healthy diet they need to thrive.
While you might think your support doesn't make a noticeable difference, these stories prove that it does. In fact, you help people in the world's most challenging places access knowledge and use tools to build a healthier future. The independence our Gardening Program changes lives for the people living in these communities. I hope knowing that you are part of building this independence moves you to give a gift.
None of this would be possible without our partners and without you, our loyal donors. We are sincerely grateful for your generosity and partnership. Your gifts are critical for us to continue our important work.
Your support helps us build the foundation of long-lasting impact. I thank you in advance for your continued financial support and partnership and am grateful to you for believing in our work.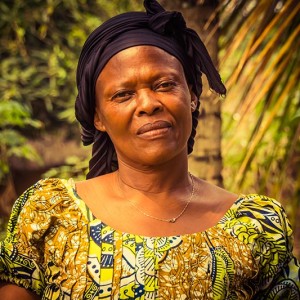 "Because of the teachings we received from IMA, we are able to take charge. I now see myself as capable of resolving difficulties."
— Suzanne, Gardening Program participant