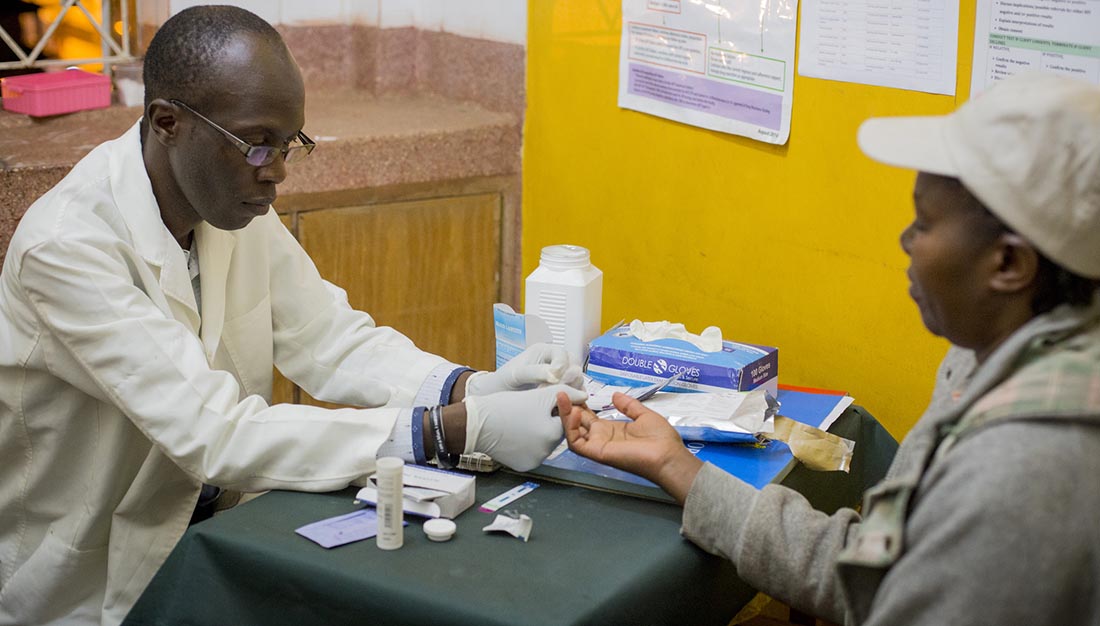 $34.9 million | USAID | 2015-2018
Afya Jijini, which translates to "health in the city," is a three-year USAID contract (with two option years) with the strategic goal of improving Nairobi City County's institutional and management capacity to deliver health services. With IMA leadership and a strong consortium of local partners, this goal will be achieved through activities focused on three primary objectives:
Increase access to and use of quality HIV services
Improve access to and use of maternal, neonatal and child health services; family planning and reproductive health services; water, sanitation and hygiene; and nutrition services
Strengthen county and sub-county health systems.
Already the program is making an impact. In its first year, the USAID-funded Afya Jijini project supported Nairobi City County to scale up and make maternal and child health services available not just five but seven days a week at 35 of the county's busiest sites.
More than 3,000 mothers were reached with focused antenatal care and other maternal, neonatal and child health services as a result of the availability of weekend services. An additional 7,000 children benefited from weekend child health interventions.
Additionally, following the launch of the project's "We Men Care" initiative in April 2016, the project reached more than 2,500 male partners of pregnant or lactating mothers with messaging focused on antenatal care, pregnancy, newborn and child health-related complications, birth planning and family planning.