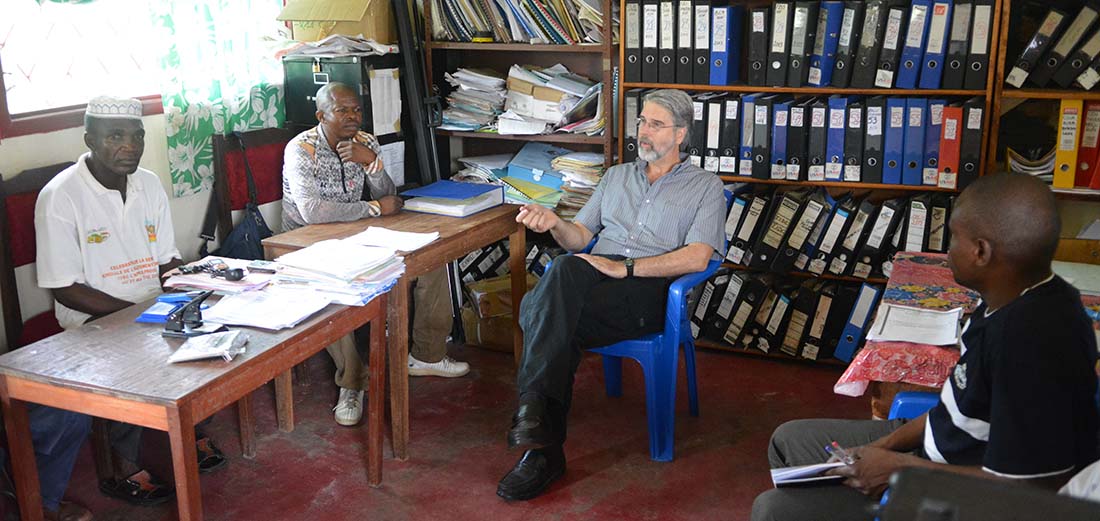 Improving Health Through Stronger Systems
Background
Health goals are not achieved without strong systems to support them. Whether a government hopes to reduce HIV incidence or increase access to modern family planning methods, it must examine health outcome achievement through a health systems strengthening (HSS) lens. The overall health system, with its many layers and players, creates (or prevents) an enabling environment for improving coverage, quality, and scale of health interventions.
IMA programs adopt and address World Health Organization's recommended six building blocks of HSS: improved health service delivery, health workforce development, information systems, access to essential medicines, health system financing, and leadership and governance. These HSS building blocks help IMA define the 'ideal' capacity of a health system, and to prioritize key HSS issues, ensuring that it doesn't leaves gaps in support. Our approach facilitates a more comprehensive and sustainable approach to capacity building, increasing the government's and communities' abilities to sustain and own their health response.
In the Democratic Republic of Congo and South Sudan, IMA supports these fragile health systems to address overwhelming need in an environment of constrained human and financial resources. IMA provides customized technical assistance at national and sub-national levels in each country to help the government and its partners improve primary healthcare and MCH outcomes.
IMA currently builds HSS capacity of both public and faith-based sectors. Faith-based health facilities are estimated to provide 30-70 percent of all health care in developing countries, particularly in remote and rural areas of Sub-Saharan Africa. Given their critical role, IMA develops capacity of faith-based networks to improve the quality and performance of these health facilities through close collaboration and training.
Our Projects
Access to Primary Health Care Project (ASSP) (2012-present): IMA provides a full range of HSS planning, training, and mentoring support across the six WHO HSS pillars. As a result, IMA helped reduce stock outs of five essential drugs by more than 20 percent during the last quarter of 2014. The project also helped install VSAT satellite antennas in 49 health zones in the Democratic Republic of Congo, improving communication among health facilities and sharing of data.
Rapid Results for Health Project (2013-present): Implemented in collaboration with South Sudan's Ministry of Health using World Bank support, IMA uses performance-based contracting, training, and other activities to improve healthcare services at 284 health facilities. As a result, more clients are receiving timely and quality health services. IMA has trained nearly 6,000 health care workers in MCH, IMCI, nutrition, and HIV/AIDS – leading causes of morbidity and mortality in South Sudan.