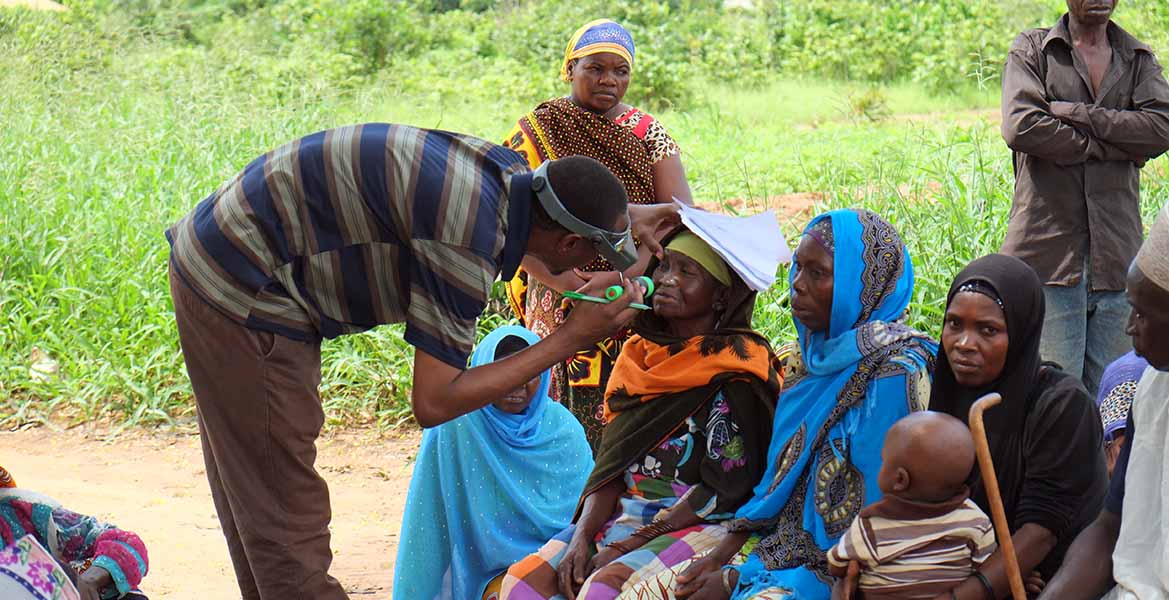 $1.2 million | DFID/Sightsavers | 2015–2020
IMA is the lead implementing partner in the Mtwara region of Tanzania on the SAFE project, which is coordinated by Helen Keller International. The project follows the World Health Organization-endorsed SAFE strategy—Surgery, Antibiotics, Facial Cleanliness and Environmental Improvements—to address the underlying causes of trachoma. IMA addresses the backlog of trichiasis trachomatous cases, in which eyelashes have turned inward and scrape the surface of the eye. In such cases, surgery is required to relieve pain and prevent blindness.
IMA has worked closely with regional and district-level MOH personnel to organize and carry out surgery camps in Masasi and Tandahimba districts. In the project's second year, more than 1,300 patients have had TT surgery; in Year 3, IMA will begin surgery camps in three additional districts of Mtwara. In Year 2 of SAFE implementation, IMA continues to improve program efficiency and carry out quality TT surgery and eye lash epilation. The biggest highlight of Year 2 is that IMA introduced a modified case finding approach to complement the traditional method in order to discover hard-to-find cases. The combined approach fully engages local leaders in the area, mobilizing community members to attend the screening/surgery camps, which has raised the number of TT patients coming to the camps. In addition, IMA has cleared the estimated backlog in Masai district.