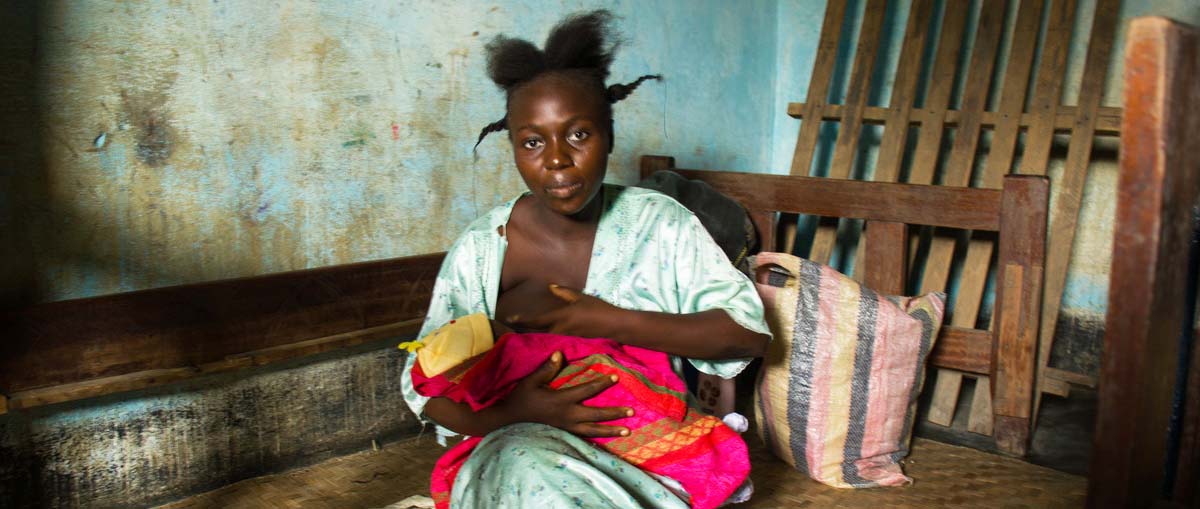 A
child's great start at life begins with the incomparable nutrition available in mother's milk. From basic nutrients that help babies to develop and grow, to reducing health risks such as cancer to the mother, promoting breastfeeding is a critical public health concern that is estimated could save more than 800,000 lives each year if universally adopted.
Even in fragile contexts, Lutheran World Relief and IMA World Health promote breastfeeding comprehensively in our work. From raising the importance of breastfeeding promotion programs with national-level partners, to helping advocates spread the word door-to-door, our work empowers parents and enables breastfeeding.
Kenya
In our effort to build health service delivery in Nairobi City County, Mercy Atieno is a driving force for breastfeeding promotion. The 20-year-old mother from the Dandora informal settlement once believed the myths about breastfeeding: that her breasts would sag, or that the practice is for poor women alone. Atieno joined the Binti Shujaa program in July 2018.  Binti Shujaa (meaning "Young Heroines") is an initiative to train and mentor youth champions to offer comprehensive sex education sessions that equip girls and young women with essential maternal and child health skills, including breastfeeding.  Part of the Afya Jijini program of the U.S. Agency for International Development – implemented by IMA World Health – this training challenges breastfeeding myths by providing young mothers with evidence-based research on the significance of optimal breastfeeding practices. Mercy Atieno has gone from being a skeptic to now a champion of breastfeeding and mentor mother to other young women, and the word is spreading in Nairobi's densely-populated informal settlements.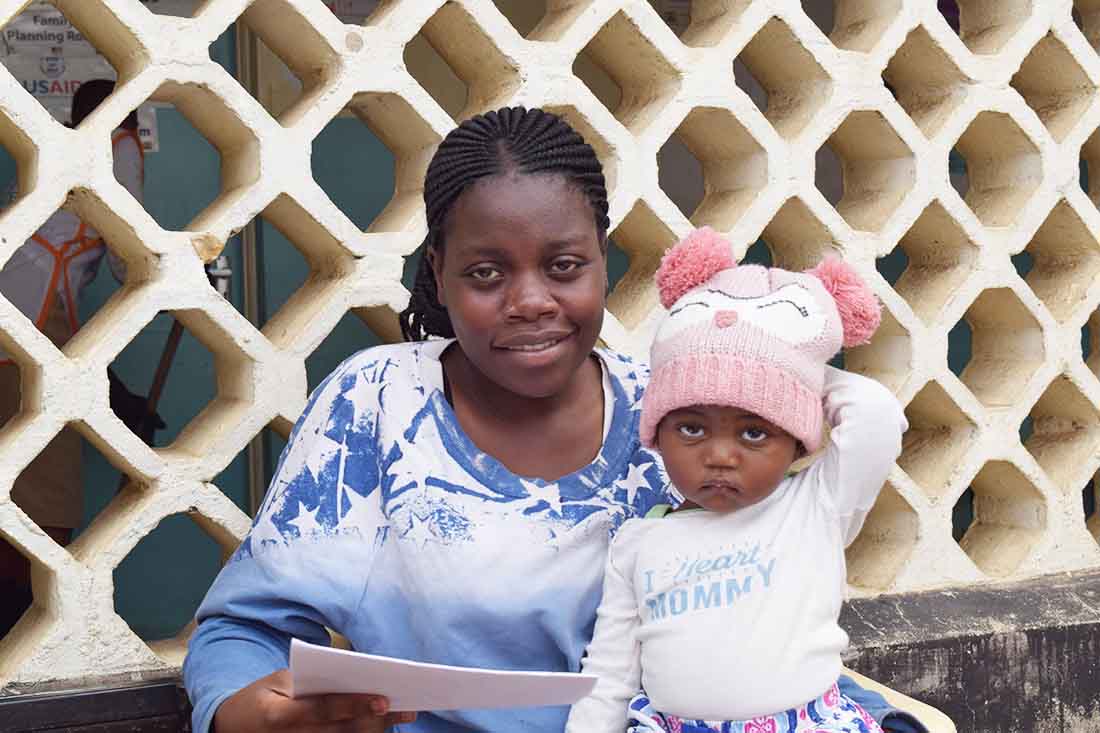 "The County has made significant strides towards promoting exclusive breastfeeding," Diana Njeri Mureithi, Kasarani Sub-County Nutrition Officer said. "We have lined up facility-based training, health workers' sensitization, and community dialogues to encourage conversations and reduce stigma among young women during Breastfeeding week.''
Tanzania
Bright is a 13-month-old boy from Buhigwe Village with an infectious smile. Yet underneath it lies a cleft palate that makes it difficult for him to nurse. His mother, Hilda Robert, breastfed Bright with difficulties for two months until her mother in law told her to stop. The elder mother believed Hilda's breast was dirty and could not produce enough milk to suffice for Bright's need.
Hilda introduced porridge to Bright at 3 months of age, and that's when his weight started to deteriorate slowly. By 6 months, he had become severely malnourished when community health worker Laurent Ngonga came across Bright and his mother.
Ngonga referred Robert and baby to ASTUTE's Positive Deviance/Hearth program, which uses only locally available food to treat malnourished children. ASTUTE is funded by UK aid from the British people and implemented by IMA World Health in Tanzania's Lakes region, where malnutrition is prevalent. Hearth sessions gather mothers in affected communities together to drive home the importance of nutrition for mother and baby, as well as the critical need to breastfeed children under 2. In partnership with the Government of Tanzania, ASTUTE has implemented hearth sessions across five Lake Zone regions. The program has been shown to decrease levels of malnutrition in children under age 5 with up to 85 percent gaining sufficient weight after 12 to 30 days.