W
ayne Cogswell's relationship with IMA World Health goes back about 30 years.
In fact, he's been supporting IMA for so long that he can't quite remember how he got involved. It's likely he stumbled on the organization while living in northern Maryland, near IMA's former home in New Windsor.
What he does remember is volunteering to drive a van filled with medicine to Nicaragua when IMA needed someone to get shipments to the Central American country in 1989 and 1992. Nearly 3,600 miles stretch between Maryland and Nicaragua, but Cogswell didn't mind the trips.
"I'd do it all over again," said the man, who now lives in Pennsylvania and turns 84 at the end of February.
Back then, a large part of IMA's work was procuring and distributing medicine to places in need around the world. A search of IMA's annual reports from that time includes a message to everyone who helped, including Cogswell:
"An extraordinary situation … has a way of focusing our attention on what matters most in life and helping others to focus on what will matter most in the life to come. Thank you for caring so much about the People of Nicaragua."
The message mirrors the one Cogswell believes to this day.
"We're here to live our lives for the benefit of others," he said. "What better way to improve the lives of others than to give to IMA?"
In addition to being a longtime donor, Cogswell believes so strongly in IMA's work that he has made plans to leave part of his estate to IMA. Naming IMA as a beneficiary of all or a portion of retirement accounts or estates is one of many ways to support IMA.
Although Cogswell has endured difficult times, he remains hopeful. "I am filled with the deepest compassion that I ever thought was possible," he said.
He encourages others to give, even if it's a little bit and to look out for their neighbors. A great way to do that, he has found, is by supporting IMA's mission of health, healing and well-being for all for more than 30 years.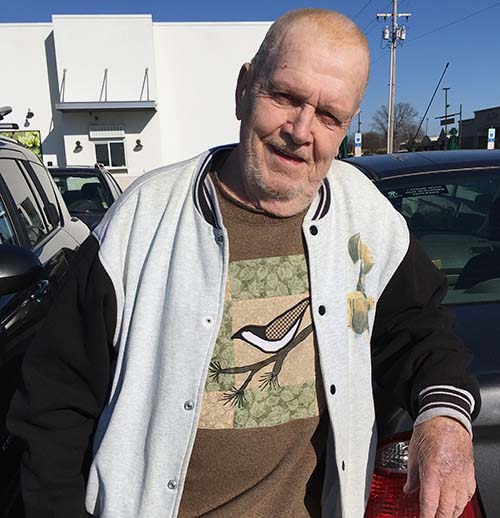 Want to help, too?
Make your gift to IMA World Health today!
$50 could provide training in Emergency Obstetric and Newborn Care for one nurse.
$100 could provide one LifeStraw water filter to a family in the Democratic Republic of Congo.
$500 could provide 100 malaria nets to families in Tanzania.
$1,000 could provide 22 fetal dopplers allowing health care workers to deliver more prenatal care in South Sudan clinics.