I
MA World Health is happy to promote this campaign with Gavi, the Vaccine Alliance. Part of IMA's commitment to immunization includes working with and supporting Gavi, an international organization that brings together public and private sectors with a shared goal: to create equal access to new and underused vaccines for children living in the world's poorest countries. IMA has worked for more than 50 years to make our vision of health, healing and well-being for all a reality. Our goal is to build healthier communities by collaborating with key partners to serve people in some of the most vulnerable communities around the world. One way we strengthen communities is by working to ensure children in these areas receive vaccinations against preventable diseases. Read more about how we're making a difference here.
This Thursday, May 21st, is a special day when you and your friends can not only have some fun but also do something really great by supporting immunization and Gavi. That's when NBC will broadcast Red Nose Day USA, and we're not going to miss a minute of it. Here's why ….
Fun
The show – from 8 p.m.–11 p.m.  EST– will include stand-up performances, sketch comedy, parodies and music performances, and it will feature stars like Will Ferrell, John Legend, Reese Witherspoon, Julia Roberts and Jennifer Aniston.
Fundraising
Red Nose Day, sponsored by Gavi partner Comic Relief, is new to the United States, but it has been raising money in the U.K. for 30 years. The show has raised more than US$ 1 billion for organizations that address poverty, changing the lives of millions of children around the globe.
That's also what will happen during Thursday's NBC show, and Gavi is one of the 12 charity recipients. People across the U.S. are showing their support for Red Nose Day by buying toy red noses for $1 each at Walgreens: getting silly while helping change the lives of people in need.  The biggest push will come on Thursday, during the live 3-hour telecast, when the American public will be asked to show their generosity and make a real difference in the lives of children here in the U.S. and around the globe.
Focus
In keeping with Gavi's strong partnership with Comic Relief since 2012, immunization will be a key feature of the Red Nose Day USA telecast. The celebrity-filled BBC comedy shows have significantly increased awareness in the U.K about the importance of immunization in poor countries, helping raise US$ 21 million to support immunization through Gavi – an amount that has been matched by the Bill & Melinda Gates Foundation.
Videos like this one with British comedian John Bishop from the 2015 U.K. show are sure to bring new and heightened visibility here in the United States to global immunization and Gavi.
So let's put on our big red noses and gear up for a night of fun and fundraising on Thursday and help Gavi get one step closer to reaching every child with life-saving vaccines.
See our red noses!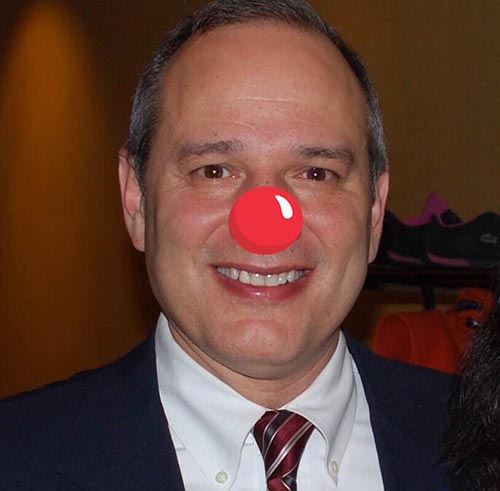 Our President and CEO Rick Santos serves on the Steering Committee for the Gavi Alliance's Civil Society (CSO) Constituency, a relationship that shows IMA's deep organizational commitment to the health and well-being of children and families worldwide.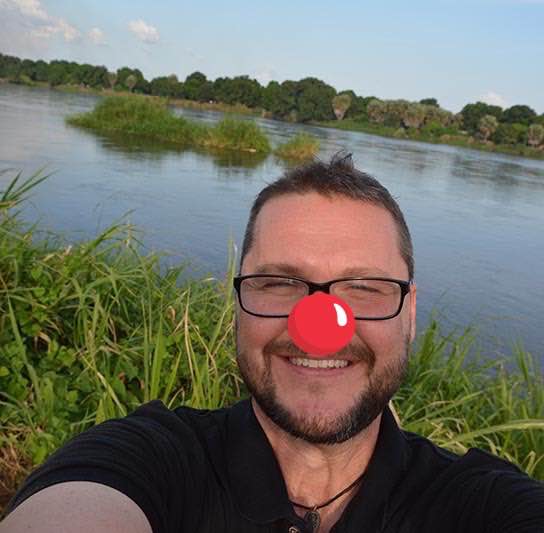 Senior Human Resources Associate Sherry Chastain also donned a red nose for the cause.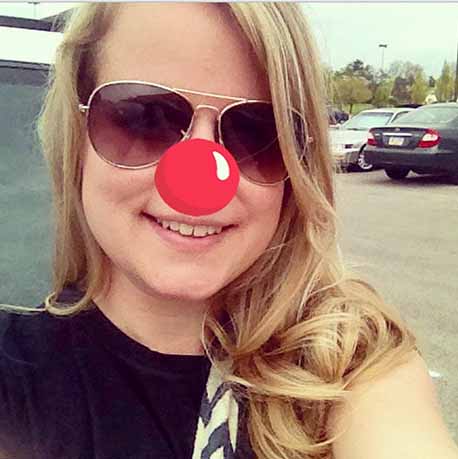 Communications Officer Kara Eberle made these red noses with the Red Nose app.