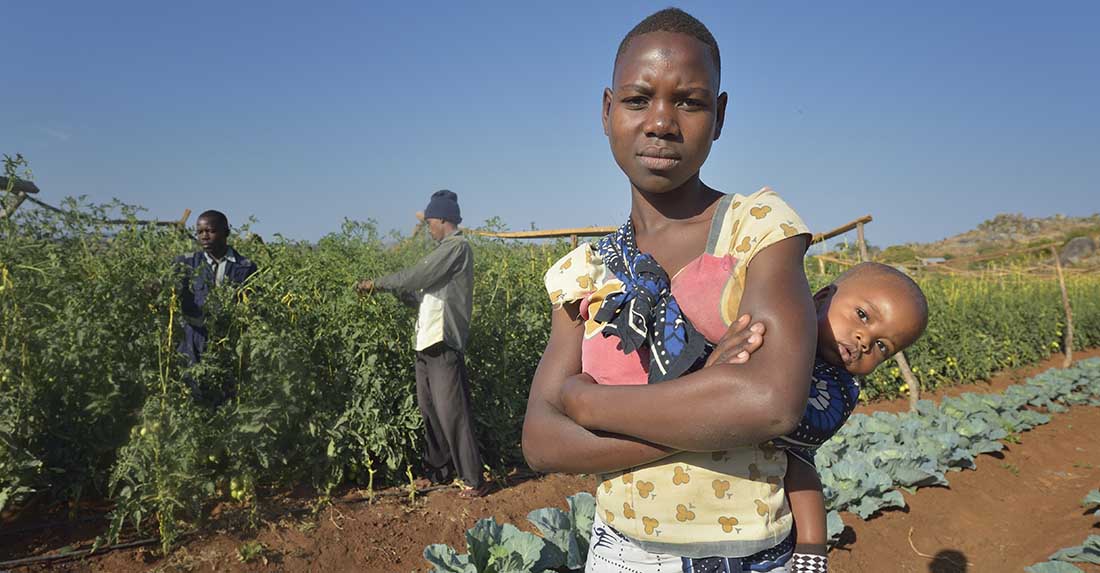 The life of Sophia Clement's unborn daughter was in jeopardy, and she didn't know it. Clement's work as a hard laborer, combined with a lack of pre-natal nutrition, critically hindered her baby's development.
Hilda Robert's 3-month-old son was also in danger of the life-long effects of malnourishment after he was sustained on porridge instead of more nutritious breast milk.
Both Tanzanian mothers know better now. Their young children are happy and energetic and eating well, growing up in families wiser about the importance of proper nutrition for human development. And as IMA World Health and Lutheran World Relief come together, these fragile communities reflect the potential for the new, combined organization to serve people in need with sustainable programs that strike at the roots of hunger and poverty.
"IMA World Health's work in addressing stunting reflects the best in community-based solutions to a major public health problem," says Daniel Speckhard, President and CEO of IMA World Health and Lutheran World Relief. "These are the kinds of communities where we hope Lutheran World Relief's experience in promoting sustainable agriculture and livelihoods may build on IMA's work to bring lasting solutions to poverty."
IMA World Health's Addressing Stunting in Tanzania Early, or ASTUTE, project has guided more than 4 million mothers and other caregivers of young children in feeding children properly. Through ASTUTE, which is funded by UK aid, the partnership of IMA, the Tanzanian government and local authorities are improving nutrition and reducing stunting among Tanzanian children under 5 living in five regions adjacent to two of East Africa's great lakes (Lake Victoria and Lake Tanganyika).
Childhood stunting⁠—a result of inadequate feeding during the first 1,000 days; poor water, sanitation and hygiene practices; and inadequate access to health care⁠—has long-term consequences. Children who are stunted run a higher risk of staying in poverty for generations. Cognitive and physical development is thwarted, and irreversible.
"Stunting is a major threat to the health and economic development of Tanzania," the Honorable Deputy Minister of State Selemani Jaffo said at the program's launch in 2016. "It is negatively affecting our children's early development and ability to learn."
There are multiple causes to the widespread malnutrition experienced in the ASTUTE project area. IMA operates the project in the five lake regions of Tanzania: Geita, Kagera, Kigoma, Mwanza and Shinyanga, which were selected for their documented high rates of stunting and anemia. There is also a lack of food variety that contributes to improper and insufficient feeding. High numbers of stunted children⁠—about 800,000⁠—experienced low levels of appropriate feeding practices, and the potential to use local resources to reverse the problem also were factors in the selection.
In some places covered by the project, nearly half of all children are stunted.
The goal of ASTUTE is to reduce the prevalence of stunting by at least 7 percent by the end of the project in 2020, thereby preventing stunting in more than 50,000 children under 5. One way ASTUTE changes household behavior is through the hearth approach. The community gatherings are festive shared meals where locally available, nutritious food is cooked together by caregivers of children who are at risk of stunting.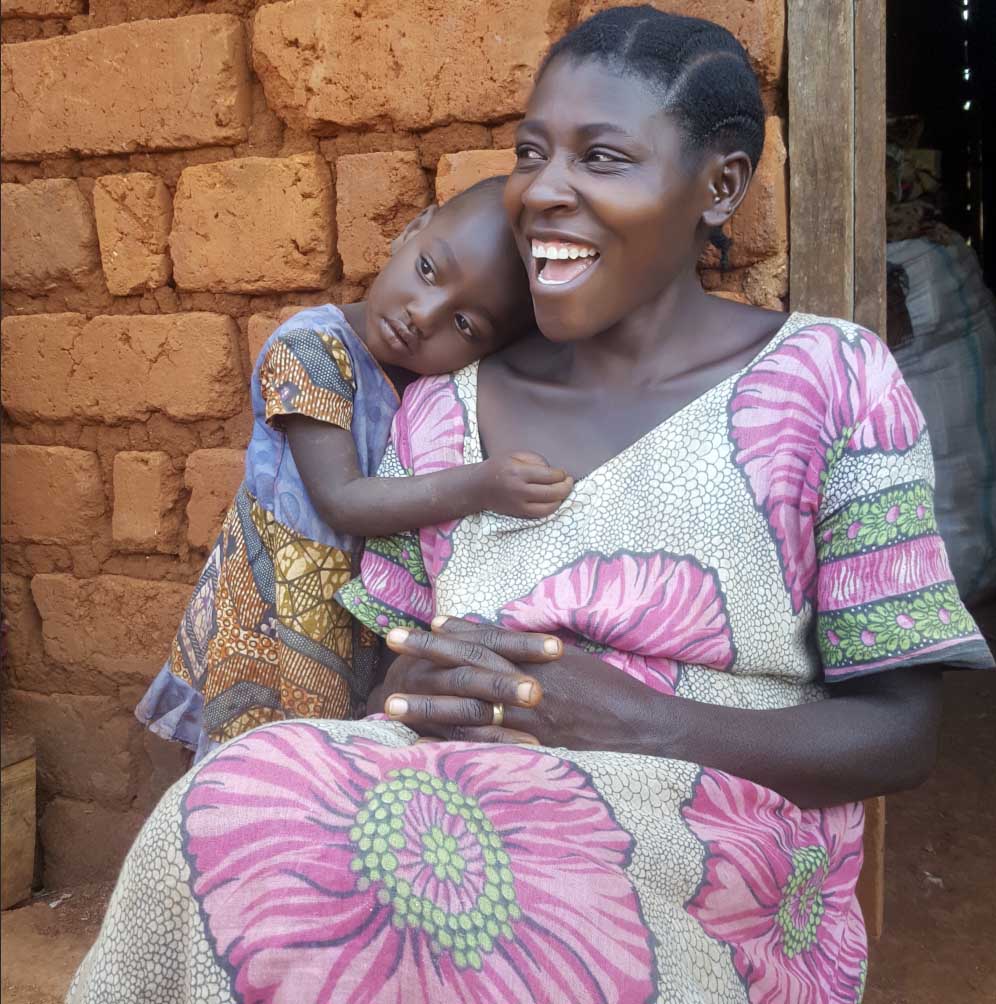 Together, they learn from a community health worker and their peers with healthy children how to prepare more nutritious food. They also learn the importance of proper hygiene (like handwashing after using the toilet and before preparing food), as well as engaging with their child.
It is a strategy that worked for Clement, who has used the knowledge and skills she gained to prevent stunting in her youngest daughter. Advera, now 2, gets a regular diet of nutritious foods, like nuts, fruits, eggs and sweet potatoes.
"She has never fallen sick compared to her older siblings. I think it's because of the things I learned from our community health worker," Clement says.
Robert's infant son, Bright, gained weight immediately during the 12-day community hearth intervention, which is typical. He went from being severely malnourished at the start to having a normal weight for his age 30 days later. "Look at him now. He is happy and charming in perfect health," Robert says of her son, now 13 months. "I will always be grateful for what I learned in the hearth session. I have learned how to prepare food and feed my child."
Our presence
Tanzania was home to IMA World Health's first field project and continues to be a country of priority and innovation for IMA. When our first-ever field office opened in 1997, IMA led a team of partners in targeting the neglected tropical disease onchocerciasis.
ASTUTE is a $31.5 million, five-year project funded by the UK's Department for International Development. In support of Tanzania's commitment to the Scaling Up Nutrition (SUN) movement, IMA builds the ability of local authorities to address the causes of childhood stunting among Tanzanian children under 5 years old in the five regions of the Lake Zone. Our consortium includes the Partnership for Nutrition in Tanzania, Cornell University's Division of Nutritional Sciences and Development Media International.

Founded in 1960, IMA World Health is a global, faith-based nonprofit that works with communities to overcome their public health challenges.