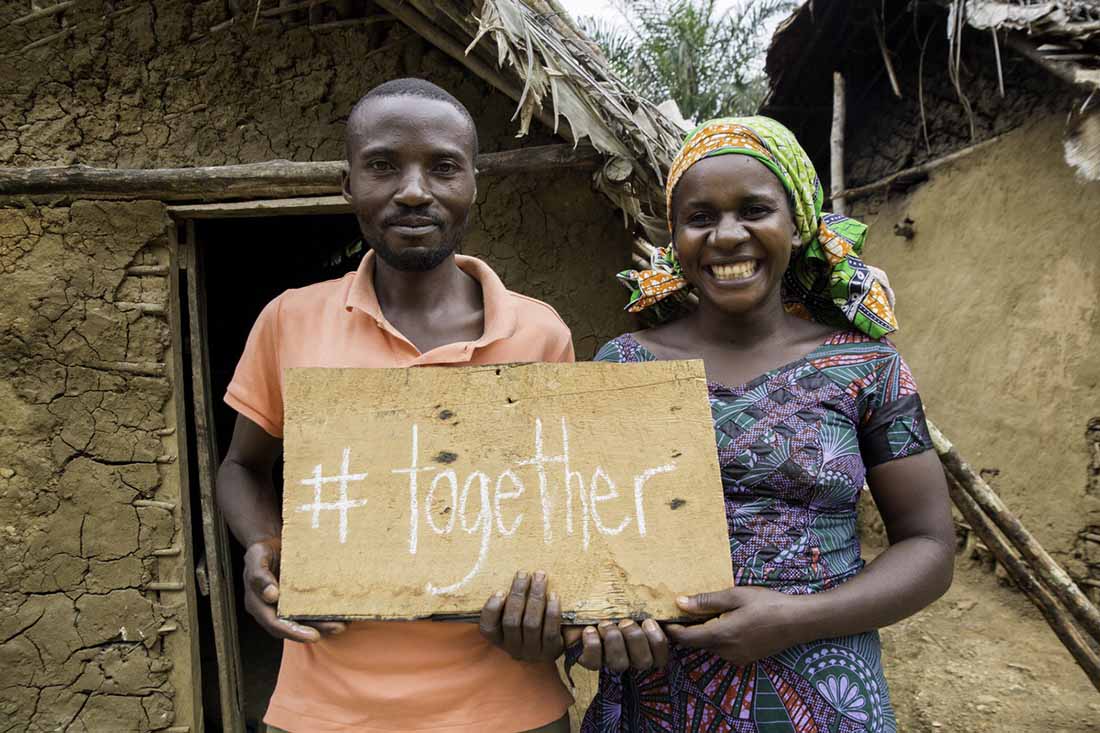 I
MA World Health and our partners helped Nesuru and her family resettle into a new village. Nesuru was enrolled in group counseling through the Ushindi program, which supports survivors of sexual and gender-based violence.
And Nesuru is so grateful. "I was afraid of everything," she says. "After finishing my therapy sessions, the hope has come back."
Though her group therapy has ended, she and her friends still come together weekly to support each other.
Nesuru's friend and fellow Ushindi beneficiary Asha Wanda says, "We have become very good friends. I learned that everyone felt the same shame as me, and the shame began to leave us. We began to feel alive again; to understand what happened, and that it was time to leave it in the past."
Because of someone like you, we can do more…
Through Ushindi, IMA is not only providing physical healing, but also mental and emotional healing as well.
The Ushindi project is funded by the U.S. Agency for International Development, but we cannot do this work without the generosity of donors like you.
Please help us reach our goal of raising $100,000 by June 30.
Every dollar you give will be matched by a generous donor, so please give generously!
Your unrestricted gift helps us to be flexible and responsive in the communities we serve, to explore new and better solutions and to reach more people in need.
An unrestricted gift helped us to be there for people like Nesuru and her family, who have found hope after losing everything.

Founded in 1960, IMA World Health is a global, faith-based nonprofit that works with communities to overcome their public health challenges.
If you need assistance, contact Fundraising Officer Jennifer Bentzel at 717-353-5088 or email @email. You can reach our headquarters at (202) 888-6200.
Gifts made to IMA World Health support our entire mission of health, healing and well-being, and they will be directed to where they are most needed. Gifts to IMA World Health are tax-deductible as allowed by U.S. law.