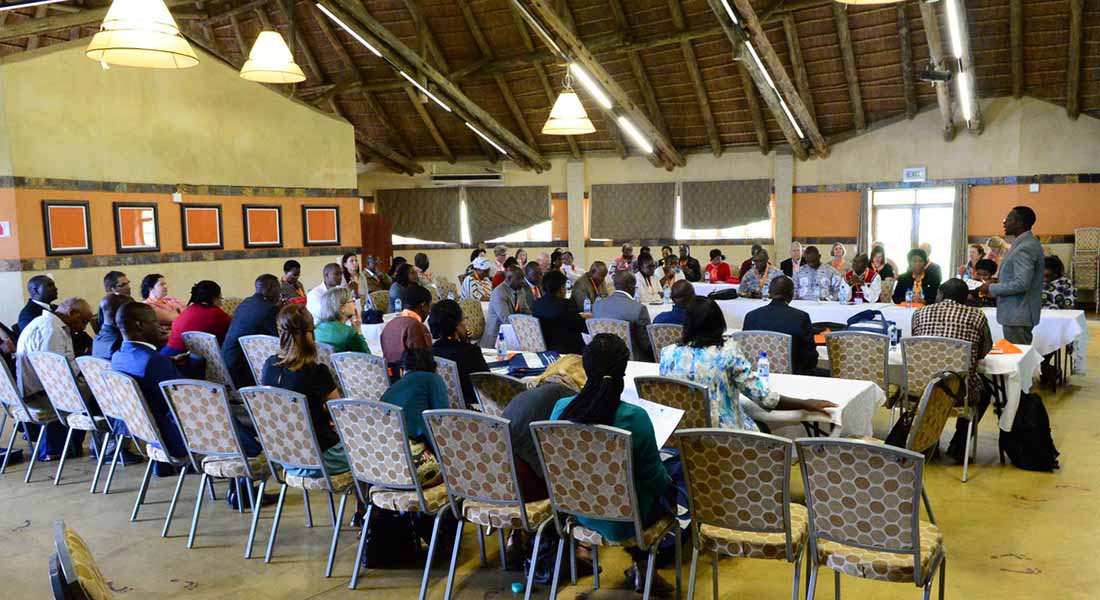 By the Rev. Dr. Mary Schaller Blaufuss
For IMA World Health 
Partnerships. Sustainable Development Goals. National Health Systems. These concepts can all seem like abstractions until you are sitting in the midst of the living, dynamic interactions of the people who make these happen throughout the continent of Africa. In February 2017, I was honored to participate in the biennial meeting of the Africa Christian Health Associations Platform as part of the IMA World Health delegation. My own ministry is to serve in the national United Church of Christ as team leader in ministries of global sustainable development, disaster and refugees. The experience of this ACHAP meeting reinforced for me the importance of the UCC's membership in IMA World Health.
As an IMA World Health member, the UCC gets to be part of multiple layers of partnerships with Christian Health Associations and with innovative public health projects that accent the strengths of faith communities in arenas of health and healing. In this meeting, I experienced a model of accompaniment in which IMA World Health works behind-the-scenes to encourage the ACHAP in its emerging role as a visible face and audible voice of advocacy in international public health arenas; even as the ACHAP relationships among individual Christian Health Associations strengthen advocacy with national scope. I valued listening to passionate leaders explore together the living characteristics that define a medical facility as "Christian," including access to quality health care for the poorest of the poor; flexibility for innovation; care for the whole person–body, mind and spirit–as well as care in the community.
I witnessed participants in the IMA-led pre-conference event address sexual and gender-based violence for the first time as a public health issue, generating new ideas by exploring together contextual Bible study, personal testimonies through the global We Will Speak Out coalition, and the presentation of Ushindi, a holistic model of care for survivors of SGBV implemented by IMA World Health in the Democratic Republic of Congo. I was inspired by movements throughout the continent to bring together Christian congregations and medical facilities for mutual influence in addressing the stigma of HIV/AIDS that still affects prevention and treatment and in public health emergencies such as the recent Ebola crisis.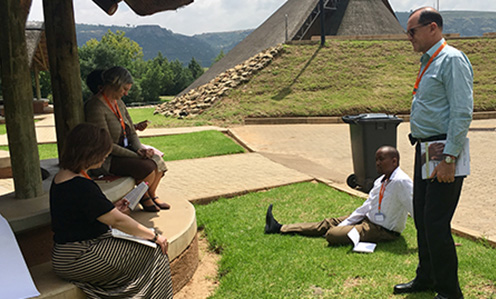 There is so much more—the people, the ideas, the networks, the passion. The influence of ACHAP extends beyond the time and space of that biennial meeting in early 2017. What a joy to continue walking alongside people bringing health and healing in the world.
The Rev. Dr. Mary Schaller Blaufuss is the Team Leader for Global Sharing of Resources, United Church of Christ. Partnership with our faith-based Member agencies remains a priority for IMA, and these relationships make IMA unique as we strive to advance health in the developing world, where faith-based organizations continue to provide large portions of available health care. Learn more.