T
he health center is a central feature of the health care system in DR Congo. While each health zone has a large referral hospital where more serious cases are referred, the smaller health centers, scattered among the villages, are where the day-to-day primary health care activities such as prenatal checkups, vaccinations and preventive care take place. With cracked walls and a leaky roof, the Mama Wetu Health Center in DR Congo's Kasai Occidental province was too worn and too small to meet the needs of the surrounding community. After adding up the cost of needed repairs and renovations to bring it up to standards, the ASSP Project determined that it would cost about 20% less to build a brand new health center than to renovate. Construction of the new Mama Wetu Health Center broke ground in February 2014, launching the first of 200 new health centers that the Access to Primary Health Care Project (ASSP) will build over the next four years. The ASSP Project will also undertake 125 major (<$30,000) and 125 minor (<$10,000) health center rehabilitations, while building two new referral hospitals and renovating 54 others.
It's an ambitious agenda, but purposefully so: sustainably improving health care for more than 8 million people requires significant investment in infrastructure and facilities. To make this task more manageable, IMA Country Director Dr. Larry Sthreshley and IMA architectural consultant Antonio Martinez collaborated with the national Ministry of Health, a Congolese architect and an engineer to develop an official design for all newly constructed health centers throughout the country. This standardization will help to ensure that all health centers are properly equipped to provide the essential care their communities need, as well as to streamline supply chain and other logistical processes that are often barriers to providing quality health care.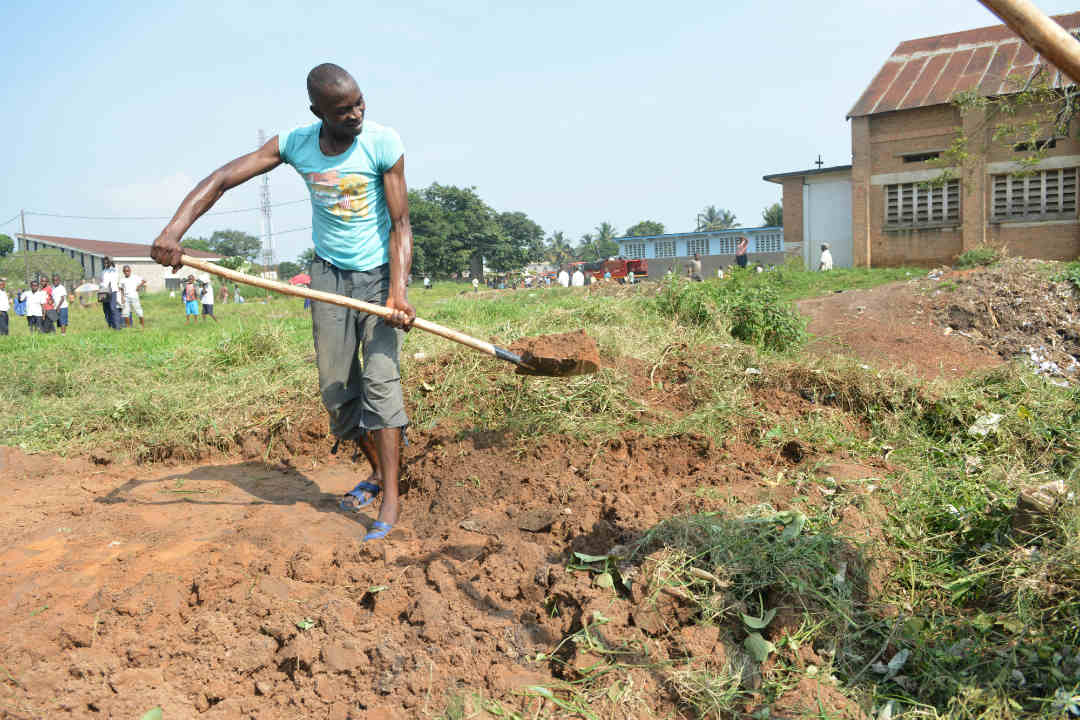 Sthreshley, Martinez and government officials took cultural preferences into careful consideration when creating the official health center design. The maternity ward, for example, has its own main entrance. Sthreshley explained, "Pregnancy is not an illness, and expectant mothers and their families don't want to be treated or perceived as though they are sick. Having their own entrance was important to them." He hopes this feature will encourage more women to deliver their babies at the health center—a key goal of the Ministry of Health and the ASSP Project. The building materials for each health center were also carefully considered, with both financial and environmental stewardship in mind. As Martinez and a local crew dug the new foundation for Mama Wetu, they set the soil aside for making their own bricks—testing various combinations of soil and cement to determine which ratio made the strongest and most cost-effective product. Using a human-powered brick machine, the crew can make about 700 bricks in eight hours. Considering each health center requires about 3,200 bricks, it is intensive labor but well worth the effort. Martinez says making the bricks onsite and letting them air dry has multiple benefits: it eliminates the need to cut trees for firewood, avoids the economic and environmental footprint of transporting bricks long distances, and at some sites reduces costs by using less concrete. Each health center will also be equipped with a rainwater cistern for collecting clean water and a solar panel system for electricity. During installation, the ASSP team will train 12-15 local people to install, operate, and maintain these systems—giving the community a stronger sense of ownership of the health center and adding layers of accountability and capacity for its ongoing maintenance and care.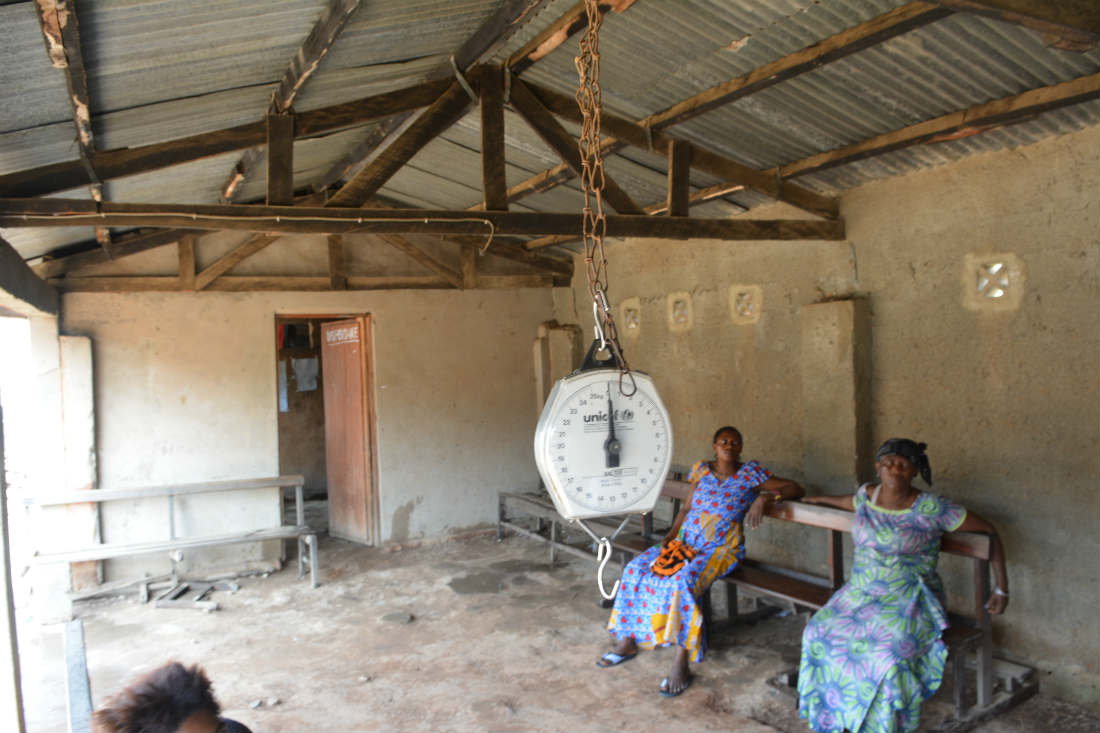 The new Mama Wetu Health Center is on pace for completion later this summer, and two others are in progress and following close behind. Meanwhile, the old Mama Wetu Health Center building is being converted into a drug depot to store essential medicines and supplies, and 11 other health facility renovations are simultaneously underway. Brick by brick, health center by health center, the ASSP Project is making visible progress to improve health in DR Congo.
The Projet d'Accès aux Soins de Santé Primaire, or the Access to Primary Health Care Project (ASSP) is a 5-year, £182.9 million (US $304.5 million) project funded by the department for International development (DFID) through UK Aid and the Swedish International Development Cooperation Agency (Sida). The ASSP project seeks to improve primary health care in 56 health zones in five provinces of the Democratic Republic of Congo – Kasaï Occidental, Maniema, Equateur, Oriental and South Kivu – for a population of 8.3 million people. IMA World Health leads the consortium of implementing partners including SANRU, CARITAS, World Vision and IRC, with technical assistance from Tulane University (in collaboration with the University Of Kinshasa School Of Public Health), Pathfinder, HISP, and IntraHealth.