On Saturday, October 18, IMA World Health participated in a special event in Dodoma, Tanzania, to launch the 2014 national co-implemented immunization and mass drug administration (MDA) campaign to protect 21 million children against measles, rubella and neglected tropical diseases (NTDs). One of the largest public health intervention efforts ever staged in Tanzania, the 2014 campaign will run from October 18-24.
The annual event was convened and attended by the Government of Tanzania, the United Nations Children's Fund (UNICEF), the United States Agency for International Development (USAID), the World Health Organization (WHO), Gavi, the Vaccine Alliance, and numerous other partners.
For the past four years, IMA has been MDA for NTDs in Tanzania through the USAID-funded ENVISION Project, led by RTI International. With over $5 million in annual support, IMA has distributed preventive treatment to more than 14 million people across 9 regions of Tanzania, as well as trained 5,000 health workers and over 10,000 community volunteers.
Jim Cox, Country Director for IMA Tanzania, commented in a speech at the October 18 event, "As IMA celebrates its 20th anniversary in Tanzania… we are proud to be part of this first-ever joint NTD and immunization campaign, which lays the groundwork for healthy communities throughout Tanzania."
IMA works with the Tanzania Ministry of Health and Social Welfare (MOHSW) to support implementation of the integrated five-disease NTD control program targeting onchocerciasis, schistosomiasis, trachoma, LF, and STH using MDA in the community and schools.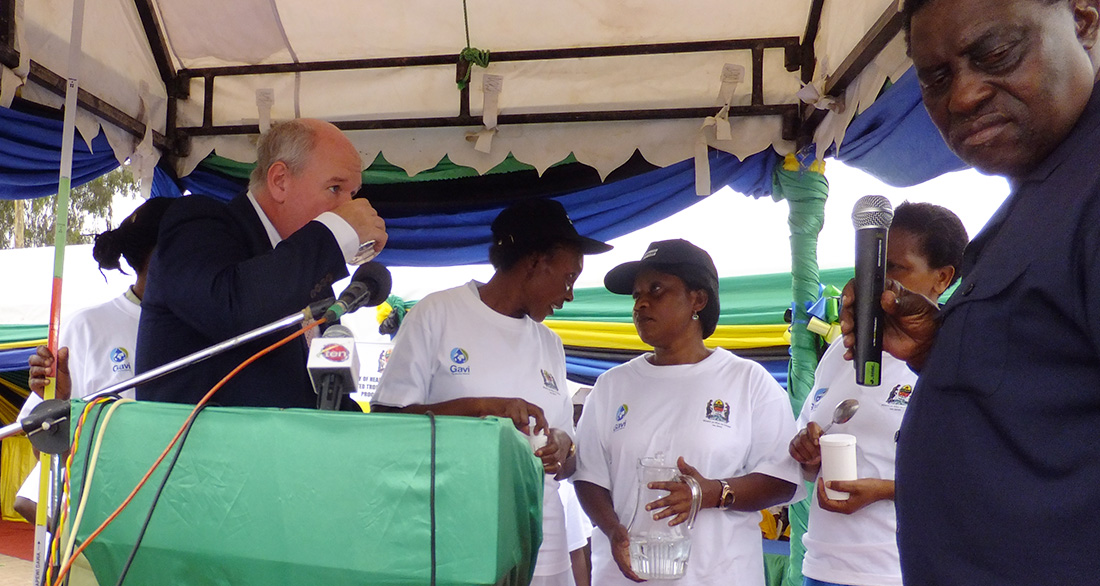 The 2014 national immunization campaign is engaging thousands of vaccinators and volunteers, covering more than 12,000 schools and 6,600 health facilities over a one-week period from October 18-24. While IMA's MDA runs simultaneously, it will also continue beyond the week-long campaign period targeting both adults and children.