B
urkitt's Lymphoma is a childhood cancer most commonly found in areas with high concentrations of malaria, and it affects approximately 700 children in Tanzania each year. Though it is aggressive and advances quickly, BL is highly treatable if diagnosed and treated promptly.
The challenge is making sure moms like Rahabu Kazagata know where to turn for help, and that help is available for kids like Filbert.
Because of someone like you…
With funding from generous donors, IMA has been combating BL in Tanzania for over a decade, primarily by training health workers to promote early detection and by providing the chemotherapy drugs needed to beat BL. They are not on the Tanzania Essential Drugs List and are difficult for hospitals to obtain.
Because of your gift…
At the Bugando Medical Center in Mwanza, Tanzania, Dr. Rina Luhaga tested Filbert's growth. The biopsy was positive for BL, and Filbert was able to begin life-saving treatment thanks to a gift like yours.
IMA World Health works with the world's neediest communities to help them overcome their public health challenges. Your gift where needed most will help us to reach kids like Filbert. Or to provide critical testing for cervical cancer. Or help provide essential medicines and supplies in any of the six countries where IMA works.
So, your unrestricted gift helps us to be flexible and responsive in the communities we serve. An unrestricted gift helped us to be there for Filbert. Whose health crisis will you help us to meet with your donation?
You can save children like Filbert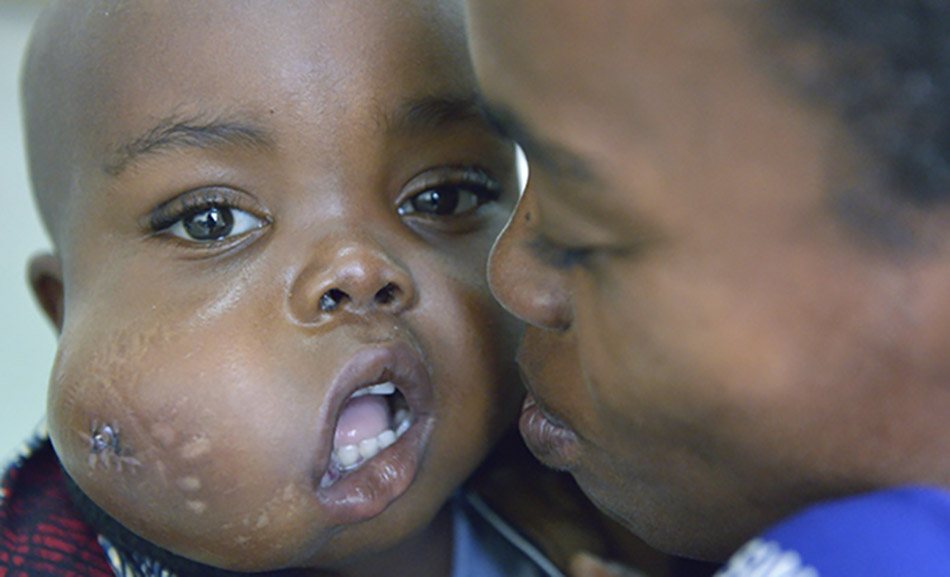 Please give generously by filling out the donation form on this page.
Thank you.

Founded in 1960, IMA World Health is a global, faith-based nonprofit that works with communities to overcome their public health challenges.
If you need assistance, contact Fundraising Officer Jennifer Bentzel at 717-353-5088 or email @email. You can reach our headquarters at (202) 888-6200.
Gifts made to IMA World Health support our entire mission of health, healing and well-being, and they will be directed to where they are most needed. Gifts to IMA World Health are tax-deductible as allowed by U.S. law.