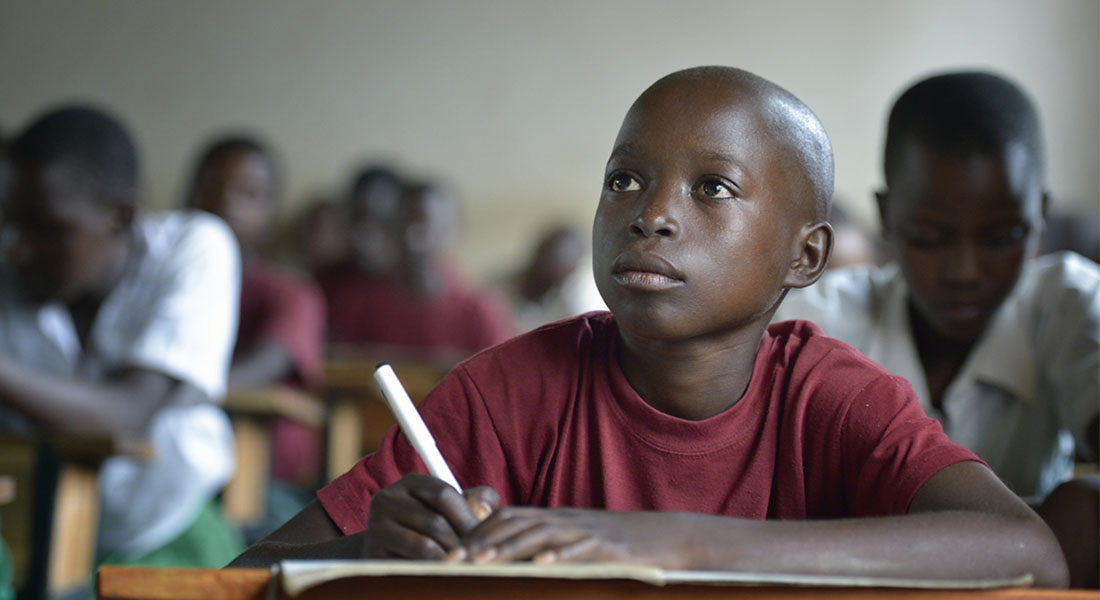 Samweli Hassani spends his days doing what most healthy 14-year-old boys do in Tanzania.
He goes to school, plays football at recess and does his chores, which includes feeding the family chickens. Samweli and his mother, Martha Onesimo, enjoy these moments, smiling as they go about their normal routine.
They cherish their routine because it wasn't always this way.
When Samweli was diagnosed with Burkitt's Lymphoma—an aggressive form of childhood cancer—everything changed. Martha worried all the time. Samweli wondered if he would ever play football again.
Burkitt's Lymphoma, a form of non-Hodgkin's lymphoma, is recognized by health experts as the fasted growing human tumor. The endemic type of BL, found in Africa, is almost always linked to a previous infection with the Epstein-Barr virus, according to the Lymphoma Association.
In children, BL commonly grows in the areas where permanent teeth are forming, which means it can be mistaken for a common toothache. But disfiguring tumors grow quickly. Within weeks, BL can be fatal.
Thankfully, Martha was able to get Samweli to a clinic quickly. At the Bugando Medical Center in Mwanza, Dr. Rina Luhaga and her fellow health workers were able to properly diagnose Samweli and provided treatment that saved his life.
But many children aren't as fortunate as Samweli.
Within Tanzania, 3 out of 100,000 children will be affected by BL, according to the Burkitt's Lymphoma National Treatment Guidelines, which were put into place in 2009 as the result of a collaboration between IMA World Health and partners, including Ocean Road Cancer Institute.
IMA has been combating BL in Tanzania for more than a decade, by training health workers to promote early detection and by providing the chemotherapy drugs needed to beat BL. Because of this work, over 4,500 children, like Samweli, have been treated. More than 2,000 health care professionals and students have been trained in diagnosis and case management. And, in 2011, IMA received national accreditation with the Ministry of Health and Social Welfare for a five-day Laboratory Technician Burkitt's Lymphoma Diagnostic Training.
IMA relies on funding from private donors, churches and member agencies to provide this important, life-saving work.
"Children shouldn't be suffering from this totally treatable disease," said the Rev. Amy Gopp, who is vice president of external relations at IMA World Health. "IMA is committed to saving the lives of these children."
Today, Samweli is a healthy, active 14-year-old boy, and his mother will get the chance to watch him grow into a man. And they are thankful to everyone who supports IMA World Health and its mission to provide health, healing and well-being to all.
September is Childhood Cancer Awareness Month
According to the Children's Cancer Research Fund, 250,000 families around the world will learn that their child has cancer and 6,667 children will die from cancer during the month of September.

Won't you consider joining us in this fight against childhood cancer by making your tax-deductible gift today? Together we can save even more children's lives.
Gifts made to IMA World Health support our entire mission of health, healing and well-being, and they will be directed to where they are most needed.