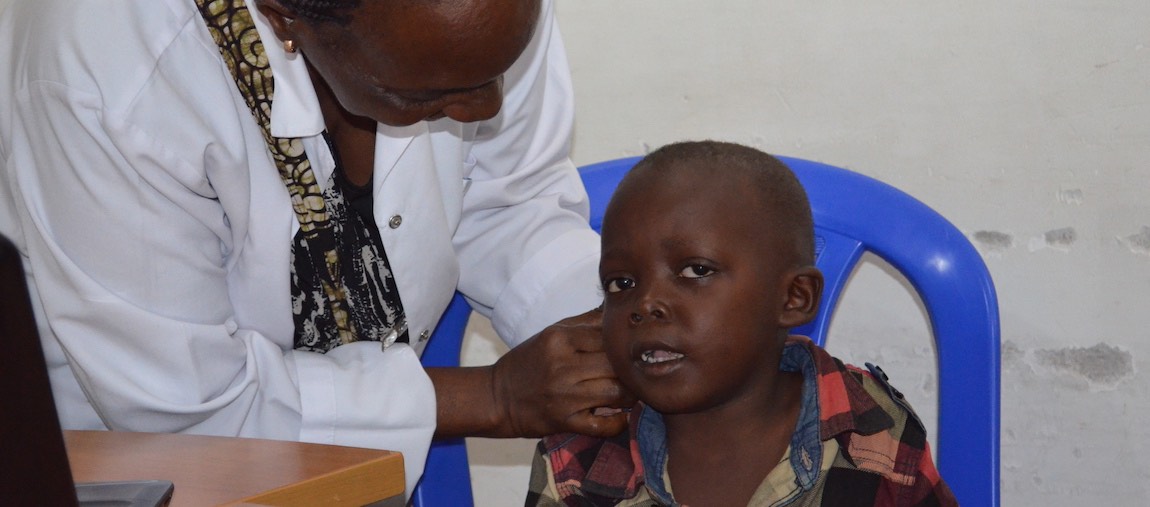 By Emily Esworthy/IMA World Health

S
elemani Hamij is a quiet and thoughtful 4-year-old boy who is looking forward to his birthday in September. While most kids get excited about birthdays, it's even more of a milestone for Selemani.
In January, he started complaining of pain in his mouth, and his mother saw that his gums appeared to be inflamed. She took him to a health center near their home in Kihaba, Tanzania, for treatment. There, health workers said they could treat the tooth, but they had to wait until the inflammation went down.
"But the inflammation didn't go down," Selemani's father, Hamis Omary Nyandikira, said.
In March, when local treatment options failed to ease his pain and swelling, Selemani was referred to Muhimbili Hospital in the capital city of Dar es Salaam and was admitted to the dentistry ward. Again, treatment didn't work; the swelling in his mouth grew, and Selemani was growing weaker by the day.
That's when health workers realized Selemani didn't have a problem with his tooth: he had Burkitt's Lymphoma or BL, an aggressive but treatable childhood cancer. He was transferred to Muhimbili's pediatric oncology ward on March 22, into the care of Drs. Jane Kaijage and Trish Scanlan.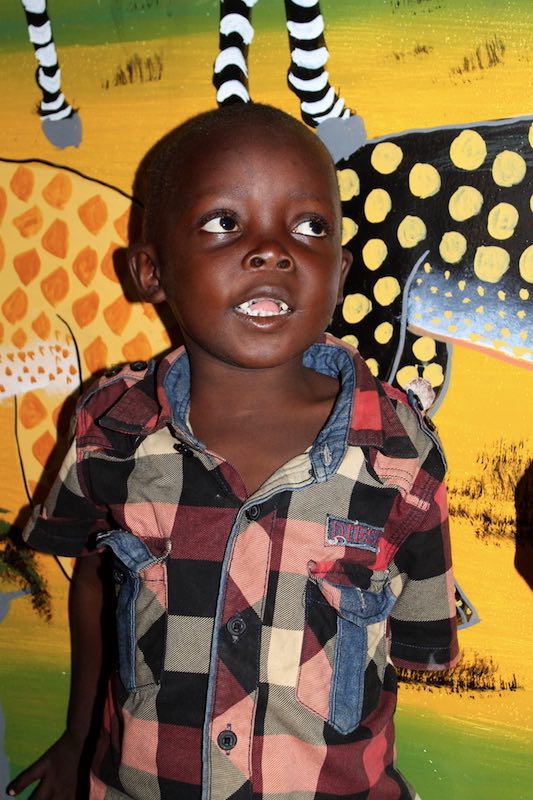 Angels of Oncology
IMA World Health has supported BL programs in Tanzania since 2001, working to advance treatment guidelines, train health workers on diagnosis and case management and provide treatment for over 4,500 children like Selemani. Today, IMA is pleased to partner with and support the work of these two visionary women who run Muhimbili's pediatric oncology ward.
In Dr. Scanlan's words, Dr. Kaijage is the "Founder of Pediatric Oncology in Tanzania." She single-handedly ran Tanzania's first pediatric cancer program at Ocean Road Cancer Institute from 2004 to 2007, and her work was instrumental in dramatically increasing the survival rates for BL patients from 10 percent to 75 percent in just two years. This success in turn paved the way for successful treatment of other pediatric cancers.
"People were hearing that ORCI was not a place to come to die," Dr. Scanlan explained.
Dr. Scanlan, an Irish pediatric oncologist, came to Tanzania to work with Dr. Kaijage at ORCI in 2007. In 2011 they moved operations to Muhimbili National Hospital, where they would have more space and resources, including access to specialists, surgeons, and CT and MRI machines to further advance the quality of care they could provide to the children. That year, Dr. Scanlan founded Their Lives Matter/Tumaini la Maisha or TLM, a nonprofit organization that works within and alongside Muhimbili's pediatric oncology ward to fill gaps in both clinical and non-clinical services for patients and their families—from chemotherapy drugs and nutrient-rich smoothies to housing during treatment and educational programs for children and parents.
In total, they treat about 500 new children for various cancers every year.
Quick Results
Under the care of Dr. Kaijage, Dr. Scanlan and hospital staff, Selemani began chemotherapy immediately. As with most patients, Selemani and his father lived on the ward during the most intensive parts of treatment—for some families, that can last as long as a year. After six weeks Selemani's tumor was gone, and at the beginning of May he was able to go home. He returns to the hospital weekly for treatments, but today he is feeling much stronger and healthier and is expected to make a full recovery.
Dr. Kaijage, known for her gentleness and calming effect on her patients, tickles his cheek to make him smile. Selemani's father, smiling down at his son, commented, "We're very happy with the treatment, because he saw such improvement in a short time."
Looking Ahead
BL is associated with malarial infection, and thankfully its numbers are declining. "We are seeing less and less BL because the campaign against malaria is working," Dr. Scanlan explained. And though BL progresses quickly and is fatal without treatment, increased awareness and availability of proper treatment has led to increasing rates of survival over the years.
For this reason, IMA is continuing to support treatment for children with BL, but we are also expanding our reach to other childhood cancers in concert with TLM and Muhimbili National Hospital.
"For over 17 years, IMA and our donors have contributed to very notable accomplishments in the treatment of Burkitt's Lymphoma in Tanzania in various ways," IMA President and CEO Rick Santos commented. "Engaging with TLM and Muhimbili means that we can leverage these successes to reach more children who need it most."
TLM has ambitious goals that IMA is eager to support. Currently, TLM is working to empower the referral network in Tanzania by training regional hospitals in early diagnosis—still the number one challenge to survival rates—and by building the capacity for local treatment options so that families do not have to travel so far, or be separated for so long, during a child's treatment.
Dr. Scanlan sums up TLM's strategic plans by saying, "Our vision: get to every child." IMA looks forward to partnering with TLM as we continue to work toward our own vision of health, healing and well-being for all.
Want to help?
Make your gift now to support cancer treatment for children like Selemani through IMA and TLM at Muhimbili Hospital.

Founded in 1960, IMA World Health is a global, faith-based nonprofit that works with communities to overcome their public health challenges.