IMA World Health/Crystal Stafford

T
he IMA Construction Team has completed its third health center in Kasai Occidental province in the Democratic Republic of Congo. Construction on Lumumba Health Center began May 15, 2014, and was completed March 15 of this year.
Before the construction of Lumumba, there were two small buildings with mud walls and half a tin roof that served as the health center for the area. These structures were demolished by the construction team to make way for the new health center, and a nearby house was repaired to function as the interim health center.
Lumumba Health Center now serves a population of 16,000 and attends roughly 50 births a month.
Through the UK aid-funded ASSP Project, the team currently has 36 health centers under construction in Kasai Occidental and Equateur provinces. They expect to complete another four to five centers in Kasai this month, and they will start new centers immediately, keeping with the pace of having at least 40 centers under construction at all times.
Before Lumumba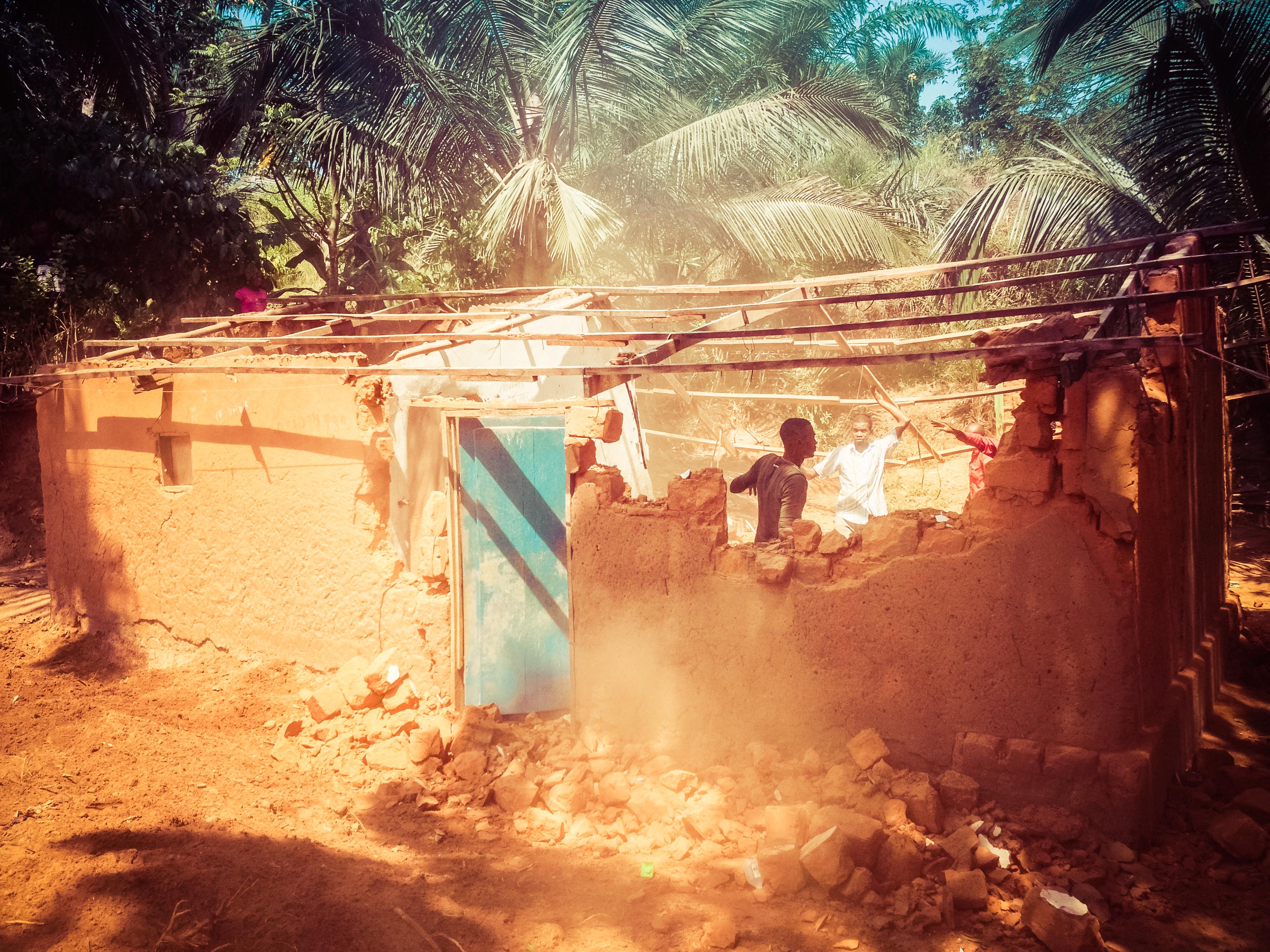 The existing structure that was present before Lumumba had only a half a roof.
Lumumba Phases of Construction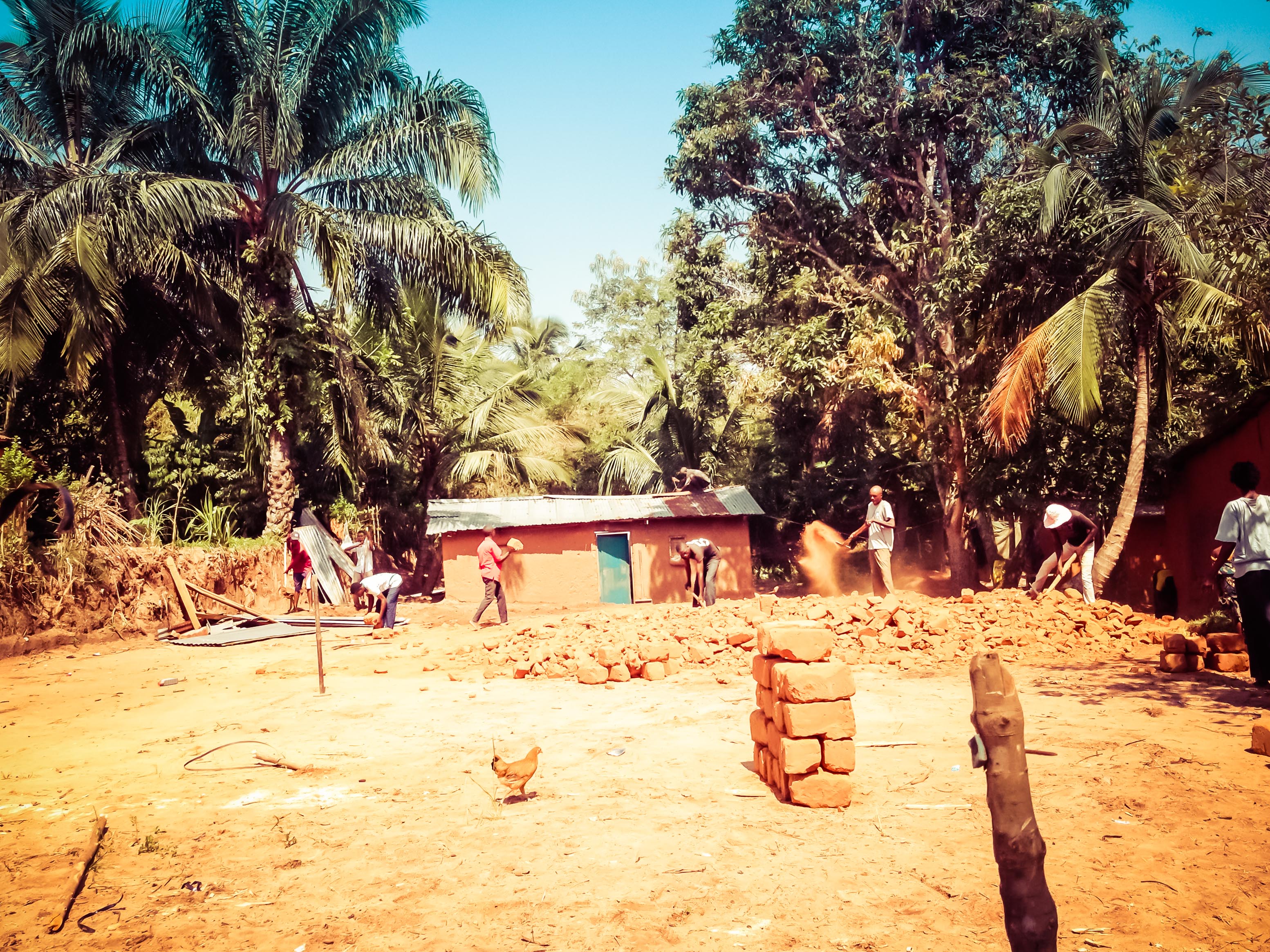 The Lumumba site at the beginning phase of construction.