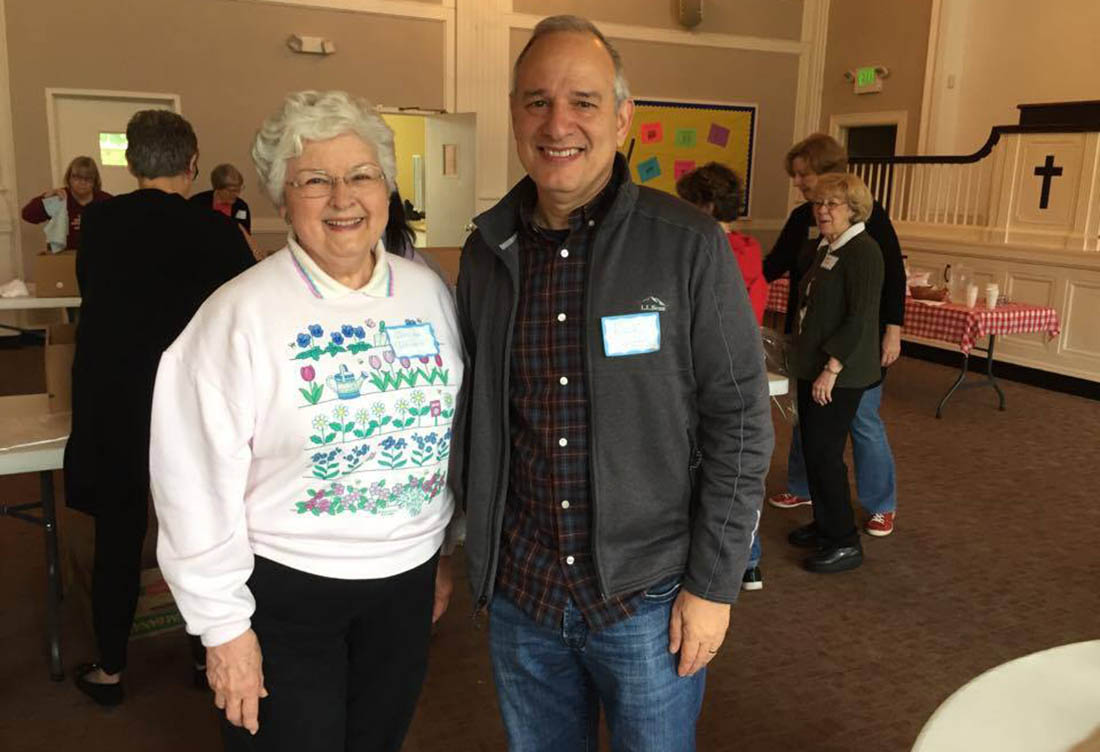 Donors are the foundation of IMA World Health's vital and lifesaving work. Without their support, IMA couldn't help women and children beat cancer in Tanzania or support survivors of sexual violence in the Democratic Republic of Congo.
IMA is built on the belief that we can go farther together than we ever could alone.
For more than 20 years, Glenda Johnson has accompanied IMA on its journey of ensuring health, healing and well-being for all. She has dedicated countless hours to organizing events and raising funds to support IMA's work around the globe. Glenda attends Catonsville Presbyterian Church in Maryland and is an active member of Soroptimist International, Mid-Atlantic Online.
"I've been an IMA World Health donor for over 20 years. I am very confident that my funds are going to help the programs I've designated. People in IMA-sponsored clinics in many locations are helping people in need. The website provides regular updates on programs and their progress. Contact with IMA staff promotes active involvement with programs. I feel uplifted and inspired in knowing that I am helping make a difference for those who are dependent on donors for their basic health care." — GLENDA JOHNSON
Want to help, too?
Make your gift to IMA World Health today!
$50 could provide training in Emergency Obstetric and Newborn Care for one nurse.
$100 could provide one LifeStraw water filter to a family in the Democratic Republic of Congo.
$500 could provide 100 malaria nets to families in Tanzania.
$1,000 could provide 22 fetal dopplers allowing health care workers to deliver more prenatal care in South Sudan clinics.