Micro-loans Help Survivors Thrive in Eastern Congo
IMA World Health/Emily Esworthy

A
small crowd gathers in the shade, surrounding a large metal cash box sealed with several padlocks. Madam Kavira Sine, elected president by her peers, calls this week's meeting of the Tuunsane ("Let's Be United") Village Savings and Loan Association, or VSLA, to order. One member opens the meeting in prayer, asking God to unify those present and make the session fruitful. Other members step forward bearing keys, each corresponding to a lock on the cash box.
With the box open, the secretary hands out the bank books and begins collecting weekly dues of 500 Congolese francs (FC)—about $.54 USD—from each member, noting the contributions in the master ledger. She counts the money out loud to ensure accuracy and accountability, and the members help one another tally their own books.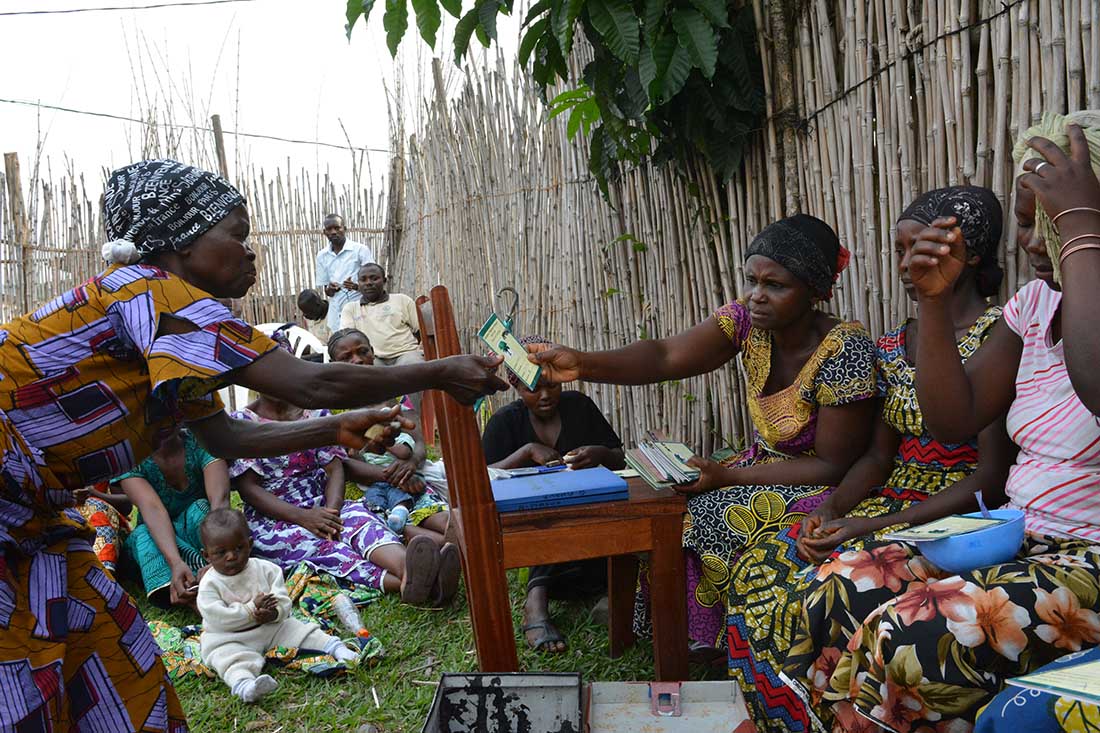 The USAID-funded Ushindi Project's original goal was to create 432 VSLA groups like this one in order to provide micro-loans to survivors and those affected by sexual and gender based violence (SGBV) in Eastern Congo as well as other community members, but the program has been so popular that 746 VSLAs have been created and 9,771 members are currently enrolled.
The Ushindi Project encourages VSLA members to use their small loans for income generation activities, such as purchasing raw materials or essential tools for business activities, and members are expected to repay their loans with interest in order to fund one anothers' business ventures such as sewing, baking, raising crops or small animals, etc. Each VSLA also maintains a social fund, supported voluntarily by members, which provides small contributions to members facing hardship. This week, the Tuunsane VSLA votes to give 1,000 CF to a member who suffered a death in her family.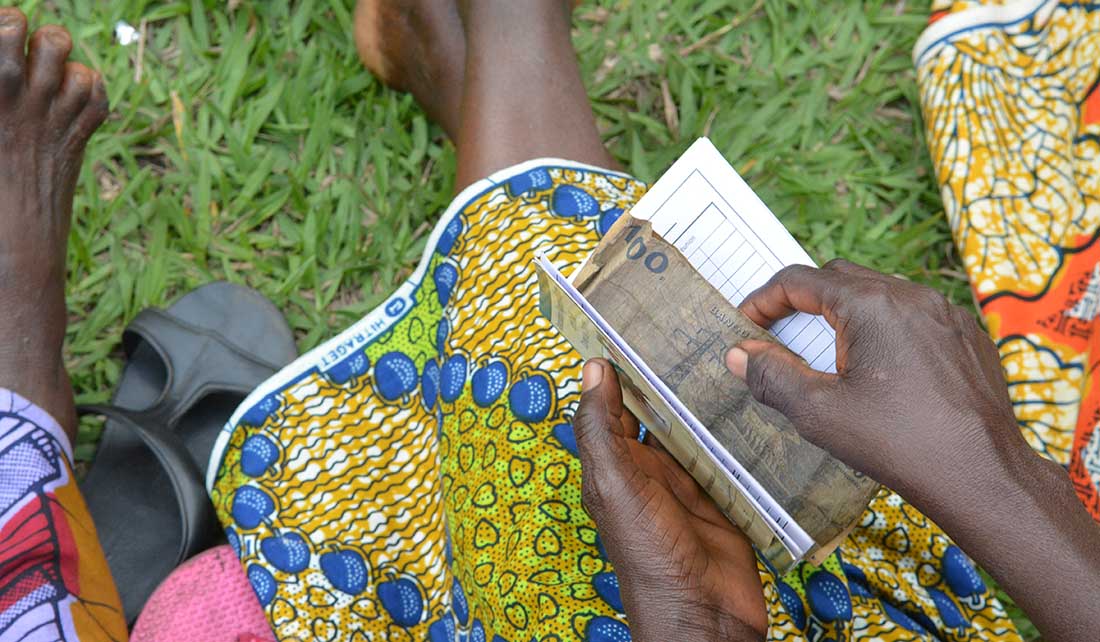 Through the Ushindi VSLAs, thousands of women have been empowered to achieve greater financial independence—essential for survivors of SGBV who are often shunned by their families—as well as confidence and higher self-worth.
Recent VSLA Success Stories
The Beignet Baker: Nobi Neema, a mother of five, has been an active member of the Umoja VSLA in Ofay health area of Komanda health zone for two years. Thanks to a micro-credit loan of 18,000 FC ($20 USD), she began producing and selling beignets (local doughnuts). She credits this activity with helping to cover certain household expenses, and also in increasing her confidence and self-worth. She also says her husband now engages her more fully in important household decisions.
The Manioc Miller: Kahindo Devota is now in her fourth year of participation and is currently president of Neema VSLA in the Idohu health area of Komanda health zone. She used her first micro-credit loan of 45,000 FC ($50 USD) to start a hair salon. With her second loan of 200,000 FC ($222 USD), she started selling manioc (cassava) flour. She was able to reimburse that loan, including 10% interest, within only four months. She and her husband have now purchased land and materials to build a store.
The Rabbit Raiser: Jeanette Katungu, mother of seven children, has been a member of the Akili Ni Mali VSLA for two years. With her first micro-credit loan 16,000 FC ($28 USD), she purchased two rabbits—which soon became 13 rabbits. She recently sold five of them at $8 each, allowing her to re-establish food security for her family.
The Coffee Connoisseur: Kahindo Kalimboa is a member of the Wasinj VSLA in the Kangahuka health area of the Mutwanga health zone. She used her first loan to begin a cross-border export of coffee to Uganda—an occupation normally reserved for men due to the startup capital required. Her success in this endeavor has allowed her to feed her children and send them to school.