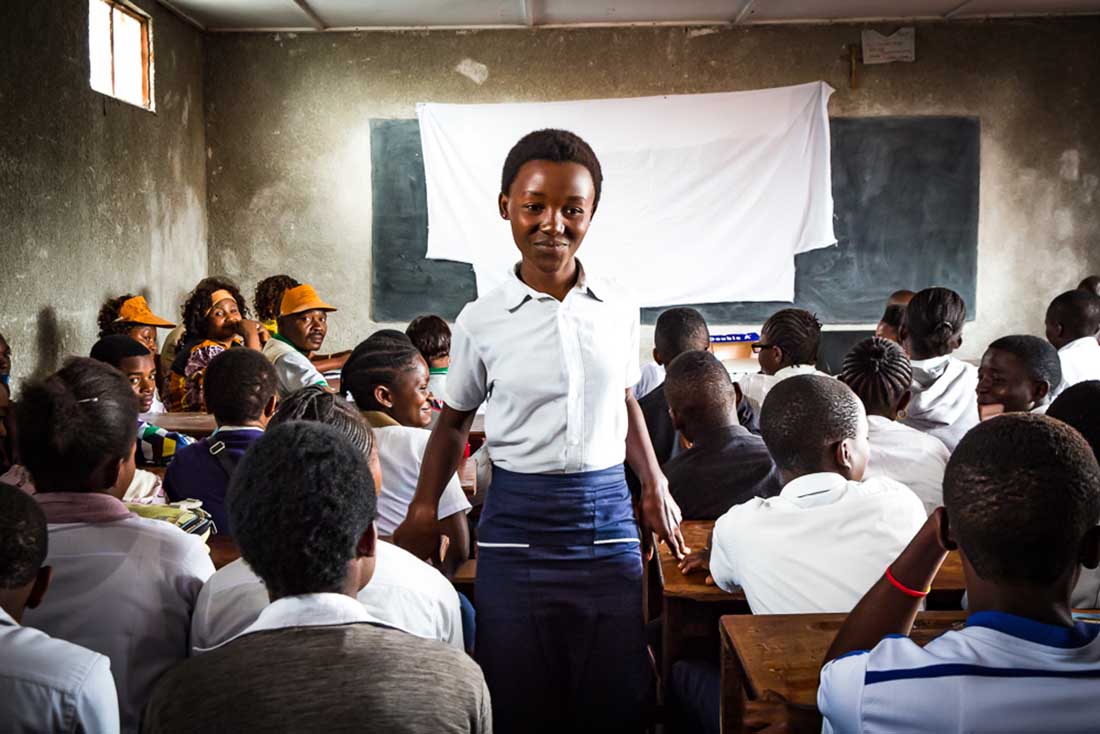 IMA World Health/Crystal Stafford

I
MA's Ushindi project celebrated the start of 16 Days of Activism Against Gender-Based Violence with a delegation from the U.S. Agency for International Development in Goma, Democratic Republic of Congo this week. Kendra Schoenholz, Deputy Director of USAID/DRC, and Zeric Smith, USAID Director of Eastern Congo Transition Objective Office, traveled to Goma on Monday to celebrate the launch of a new code of conduct that aims to reduce SGBV in schools.
"With our work with the government and our partners, such as IMA World Health, we are committed to reducing sexually-based violence here in Congo," Schoenholz said.
Representatives from the country's ministries of justice, gender and education, women's and youth groups, and partner organizations attended the event, hosted by Ushindi, at the Maison de la Femme. The code of conduct will be distributed to schools across DRC.
"We are doing important, innovative work with Ushindi at this moment," Smith said. "They give medical services … and psychosocial support to help them reintegrate in their communities. Ushindi is also working to reintegrate victims in their communities economically. That is very important because their value and their capacity lends to their ability to contribute economically. Ushindi is also currently working on innovations to address the men who are often victims of sexual violence."
The following day Ushindi hosted an even larger event celebrating the launch with its partners and volunteer network, drawing a crowd of more than 400. After the event, Ushindi and its partners traveled to a school in Karisimbi Health Zone to distribute its first code of conduct.
Team members presented the code and held a dialogue with students on the importance of activism and equality in schools. Afterward, the students performed poetry and skits for the delegation demonstrating their awareness of these issues.
Ushindi team members and partners will continue to distribute the code of conduct in all of its project areas in North and South Kivu and Maniema over the course of the 16 days campaign.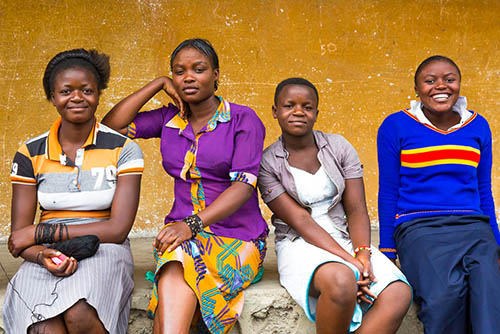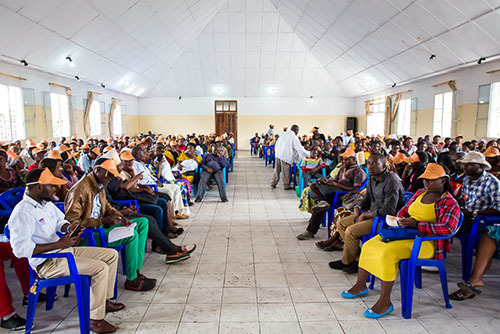 Every year, We Will Speak Out members around the world participate in 16 Days of Activism. From November 25, the International Day for the Elimination of Violence against Women, to December 10, Human Rights Day. The 16 Days of Activism against Gender-Based Violence Campaign is a time to galvanize action to end violence against women and girls around the world. The international campaign originated from the first Women's Global Leadership Institute coordinated by the Center for Women's Global Leadership in 1991. Find ways you can participate here.