IMA World Health/Crystal Stafford

U
United States Under Secretary of State for Civilian Security, Democracy, and Human Rights Sarah B. Sewall visited IMA DRC's Ushindi project recently in Goma in an effort to gain better understanding of what USAID-funded projects are like on the ground. 
During her opening statement, she said, "In Washington, your program is held in high regard and I am very pleased to come and hear and see this program for myself."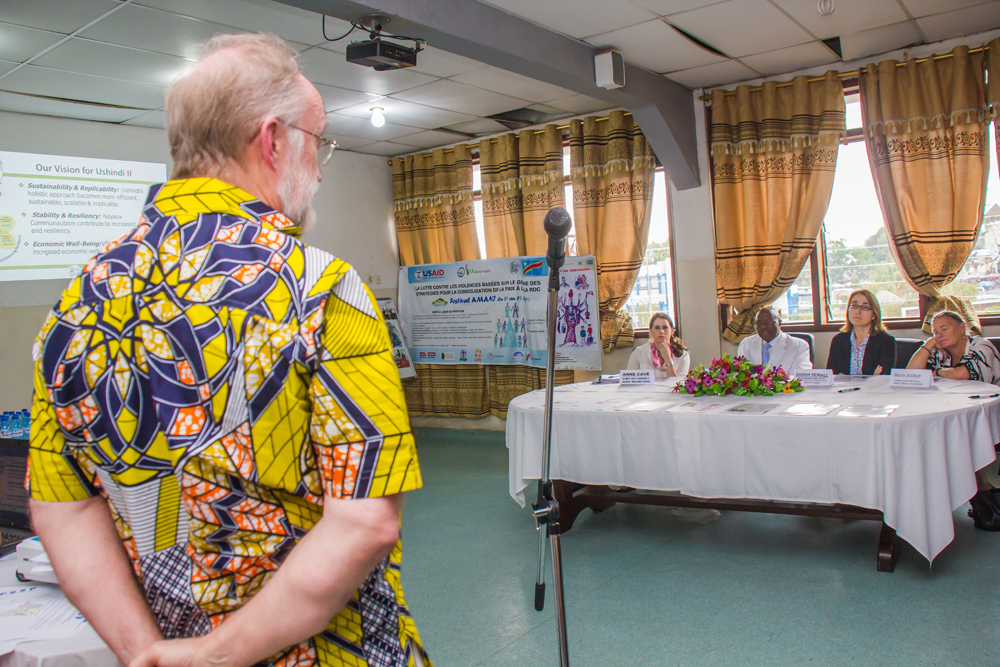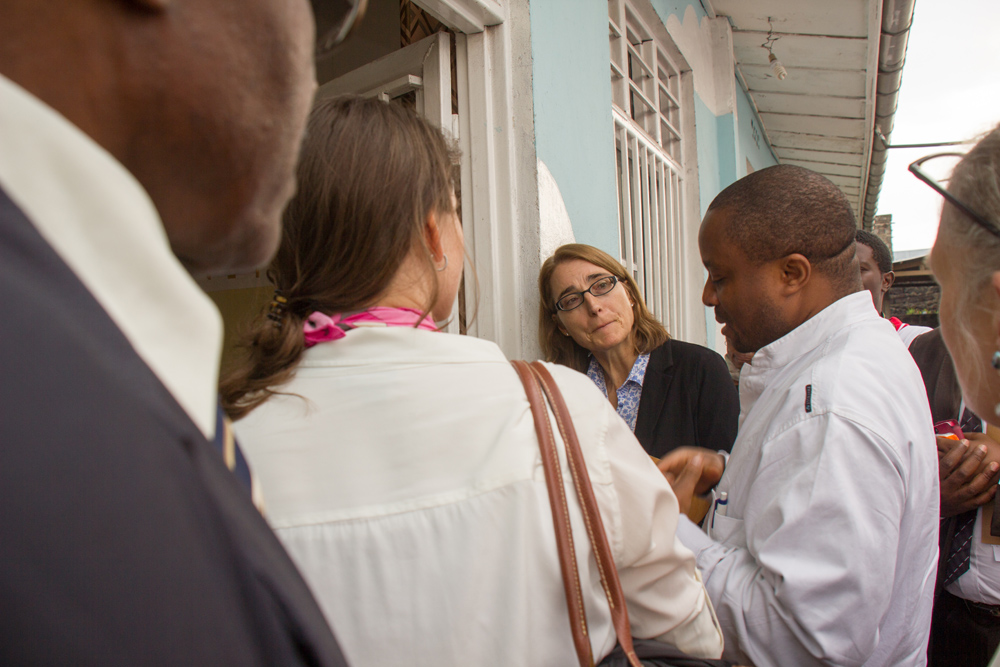 Steven Brewster, Chief of Party for the Ushindi project, and other staff began the visit by presenting Ushindi's many accomplishments during the past five years of the program's duration. Ushindi, the Swahili word meaning "to overcome," has had a very successful five years of helping survivors of gender-based violence heal and reintegrate into their communities.
From 2010 to 2015, Ushindi has provided medical assistance to 18,000 survivors and psychosocial support to over 25,000 women. Elisabeth, not pictured, is one such beneficiary. Like many women in this part of the world, Elisabeth, a single mother, has suffered an obstetric fistula. Fistulas occur from obstructed (unattended) labor and cause incontinence in urine or feces–or both. Often the woman is rejected by the community and suffers from insomnia and loneliness.
Project Ushindi, through Heal Africa, IMA's implementing partner in four health zones, provided Elisabeth with transportation, medical treatment, psychosocial support, lodging and food. After her treatment she returned home and joined one of Ushindi's Village Savings and Loan Associations (VSLA) and was able to generate an income for herself through these activities. Elisabeth is now fully reintegrated into her community and proudly able to support her young children. Ushindi has created a total of 432 VSLAs in the Kivus, a region still suffering from protracted conflict.
After the presentations, Ms. Sewall was given a tour of the Heal Africa Hospital where she briefly met with survivors of gender-based violence in a confidential setting. Survivors then performed traditional music and dance for Ms. Sewall. She reported that she was very pleased with the visit and with the work that Ushindi is doing. "It is important for Washington to know what things are like on the ground."
Thanks to Ushindi, things on the ground are dramatically improving for many women, their children, and their entire communities.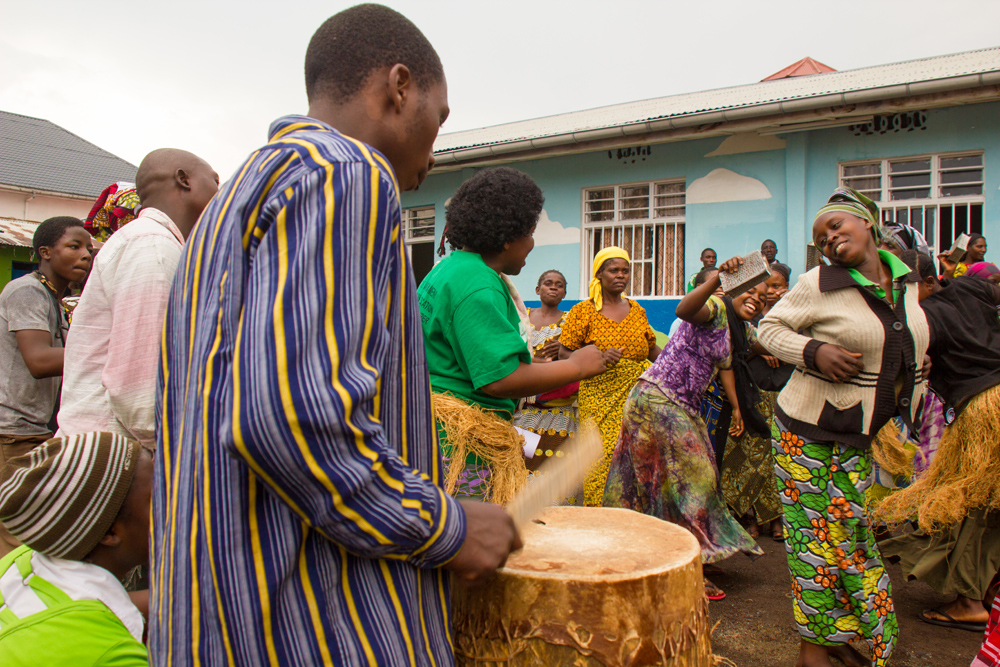 The Projet d'Accès aux Soins de Santé Primaire, or the Access to Primary Health Care Project (ASSP) is a 5-year, £182.9 million (US $304.5 million) project funded by the department for International development (DFID) through UK Aid and the Swedish International Development Cooperation Agency (Sida). The ASSP project seeks to improve primary health care in 56 health zones in five provinces of the Democratic Republic of Congo – Kasaï Occidental, Maniema, Equateur, Oriental and South Kivu – for a population of 8.3 million people. IMA World Health leads the consortium of implementing partners including SANRU, CARITAS, World Vision and IRC, with technical assistance from Tulane University (in collaboration with the University Of Kinshasa School Of Public Health), Pathfinder, HISP, and IntraHealth.