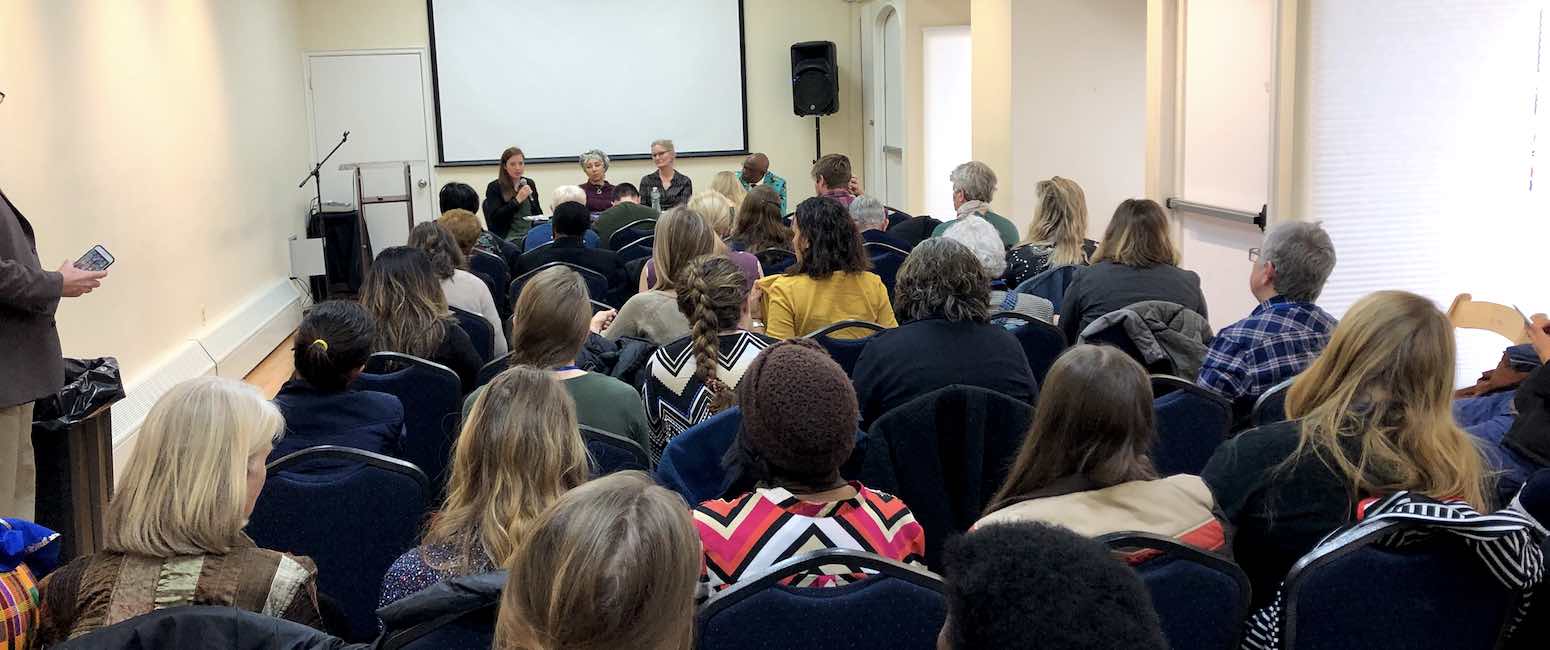 "Can the Church be viewed as part of a social protection system?"
Not only does the church have a role to play in ending sexual and gender-based violence, but the problem will not end without the church.
That's the consensus from an international panel assembled March 14 in New York. For the sixth year in a row, IMA World Health and other members of the We Will Speak Out U.S. coalition joined together to host a parallel event at the United Nations' Commission on the Status of Women to discuss the roles, responsibilities and current actions of the faith community to prevent and respond to sexual and gender-based violence.
The panel, co-hosted by Lutheran World Relief and Sojourners, was titled, "Can the Church be viewed as part of a social protection system?"
Using data from the 2018 Broken Silence 2.0 report as a foundation, panel moderator Jenna Barnett, the Women and Girls Campaign Coordinator for Sojourners, asked panelists to share the ways the church has both failed and succeeded in preventing and responding to domestic and sexual violence.
Panelist Dr. Jo Lusi, co-founder of the HEAL Africa teaching hospital in Goma, Democratic Republic of Congo, noted that while the problem of rape is still "immense" in Eastern Congo, churches are part of the fabric of opposition against it. "In the 1990s, we discovered that in every village there were 100 or 200 ladies raped, and they would never speak about it. Women were used as war tools… But when these problems come, it is the Church that will try to stand against it," he said.
Dr. Monica Coleman, Professor of Africana Studies at the University of Delaware, said that from her perspective, "It's getting better. Now more clergy know to tell women not to stay in abusive situations." But, she noted, there is plenty of room for improvement. "Many people can't leave abusive situations because they can't afford to," she said, offering the suggestion that churches could structure their benevolent funds to help people leave abusive situations.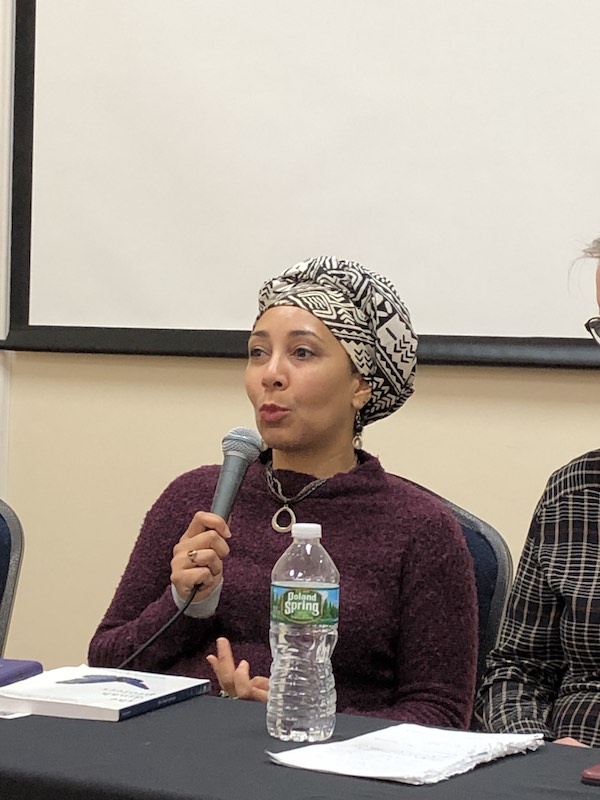 Teaching from the Pulpit
In recent years, U.S. pastors say they are teaching about sexual and domestic violence more often from the pulpit. The 2014 Broken Silence report found that 34 percent of pastors said they addressed sexual and gender based violence several times a year or more in their teachings. In the 2018 Broken Silence 2.0 report, 52 percent of pastors said the same. Each panelist noted that the Bible has plenty to say about SGBV, and that churches need to continue to step up and take on their responsibility.
Dr. Lusi said simply, "It is the job of the church… We must teach that rape is not acceptable… Paul said the body is a temple. That means women's bodies are temples."  
"The Bible has plenty of text to use in preaching against sexual violence," Dr. Coleman added.
Barnett noted that even though the key lessons are in the text, "Violence against women is often out of the lectionary."
Part of the problem, noted Kirsten Laursen Muth, Special Advisor for International Programs at Episcopal Relief & Development, is a lack of training and preparation. According Broken Silence 2.0, 90 percent of pastors reported responding to sexual and domestic violence in their congregations, but less than half ever received training for it. This can, and does, lead to faith leaders often inadvertently doing more harm than good in their teachings and responses.
Muth added, "There are groups in churches that have tremendous ability to deliver messages of prevention of SGBV," but clergy training and interpretation are important to underpin that effort. "Working with faith leaders to reinterpret (patriarchal) Biblical text is critical," she said.
Emotional and Spiritual Healing
In response to Barnett's question, "Why do you believe the church should play a role in the social protection system for victims/survivors?" Dr. Coleman noted the role of churches in supporting a survivors' emotional and spiritual healing.
"We need to push churches to use the text to talk about suffering and forgiveness…" she said. "There's a big difference between forgiveness and reconciliation. Churches have to do a better job of talking about forgiveness, especially among women survivors. Forgiveness is the hardest thing God asks us to do," she added, expressing the idea that forgiveness is required for personal healing, but it does not equate to reconciling with an abuser or staying in an abusive situation.  
Getting Personal
While the Church as an institution has a powerful role to play, each of the panelists also noted the power of the individual and the need to develop strong, trustworthy personal relationships to prevent and respond to violence.
Muth said, "We are finally starting to see the church taking responsibility… but just as this kind of violence is personal, the change will be personal too."
"The Church's response to SGBV starts with the relationship the religious leader has with the survivor and the caregivers who can help," Dr. Coleman added, underscoring the need for faith leaders to be part of a larger network of support for survivors, including rape crisis centers and other trained advocates and case workers.
Dr. Lusi noted the role of male advocates and gender sensitivity in the prevention of violence. "We must invest in men too," he said. "We call it positive masculinity. In the DRC, we work with the military and football players to champion good behavior and responsibility."

Founded in 1960, IMA World Health is a global, faith-based nonprofit that works with communities to overcome their public health challenges.