W
hat began in 2013 as a touching documentary on educating girls, Girl Rising has transformed into a global campaign that uses the power of storytelling to share the simple truth that educating girls can transform societies. This powerful movement has reached the Democratic Republic of Congo, and just in time. Educating girls in DRC has not been a priority. This is about to change.
IMA has partnered with Girl Rising to bring movie nights to villages across Nord Ubangi Province, and eventually all of the 52 health zones covered by the Access to Primary Health Care Project. Funded by the UK's Department for International Development, the Access to Primary Health Care Project, often referred to as ASSP, seeks to reduce morbidity and mortality in women and children under 5 years of age in five provinces in DRC. Girl Rising works with partners, such as IMA, to launch high-profile campaigns — including video and free school curriculum — to bring visibility to issues girls face and inspire people to dismantle the barriers that hold them back.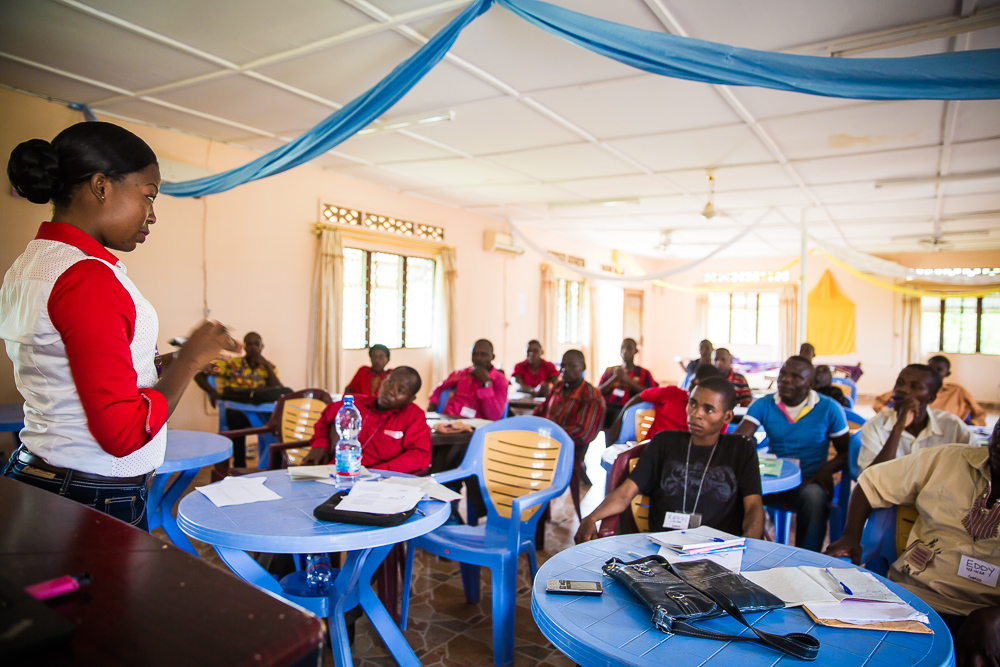 The movie nights are part of ASSP's new strategy to increase communication with the population it serves. Communicating with beneficiaries has been one of the more challenging aspects of the project. According to ASSP's baseline report, 82 percent of women in project areas have no access to media. An estimated 5 percent of women listen to the radio and only 20 percent of the population owns a cellphone. Because of the lack of available communication channels, ASSP has undertaken the development of a communications strategy that creates its own channel via Communications Ambassadors. The ambassadors travel to health centers each month and host movie nights. Ambassadors show parts of the Girl Rising film, overdubbed in the local language of Lingala, and interspersed with ASSP original short films designed to inspire beneficiaries to adopt healthy behaviors such as breast feeding and sleeping under bed nets.
The communications team traveled to Nord Ubangi in early June to kick off the pilot phase of this new strategy. The team began by providing a competitive training to 22 candidates from all over the province. The candidates spent three days learning a broad range of new skills from smartphone data collection to facilitating focus groups. The group hosted its first movie night at a nearby school, where over 250 people attended from the surrounding villages. After the screening, the villagers begged the team to play it again.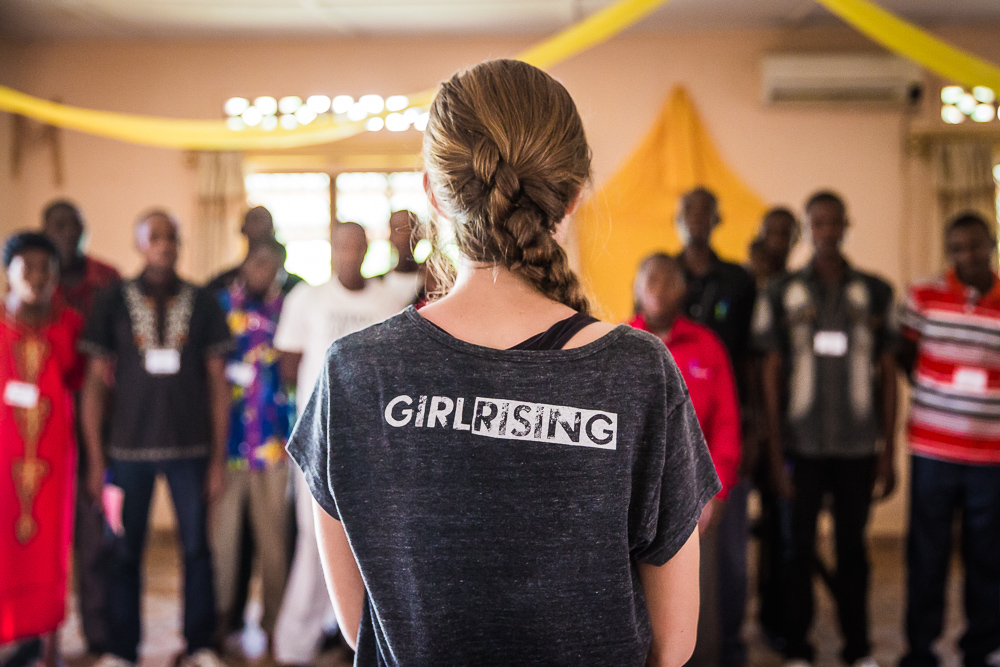 "I want to tell you that of all the trainings I have participated in, I feel this one has reinforced my capacity the most. When I saw the stories of those girls, it reminded me of myself because my parents also abandoned me like that girl and I was only able to finish my secondary school after many stops and starts."
–Daniel Yapuonze, Communications Ambassador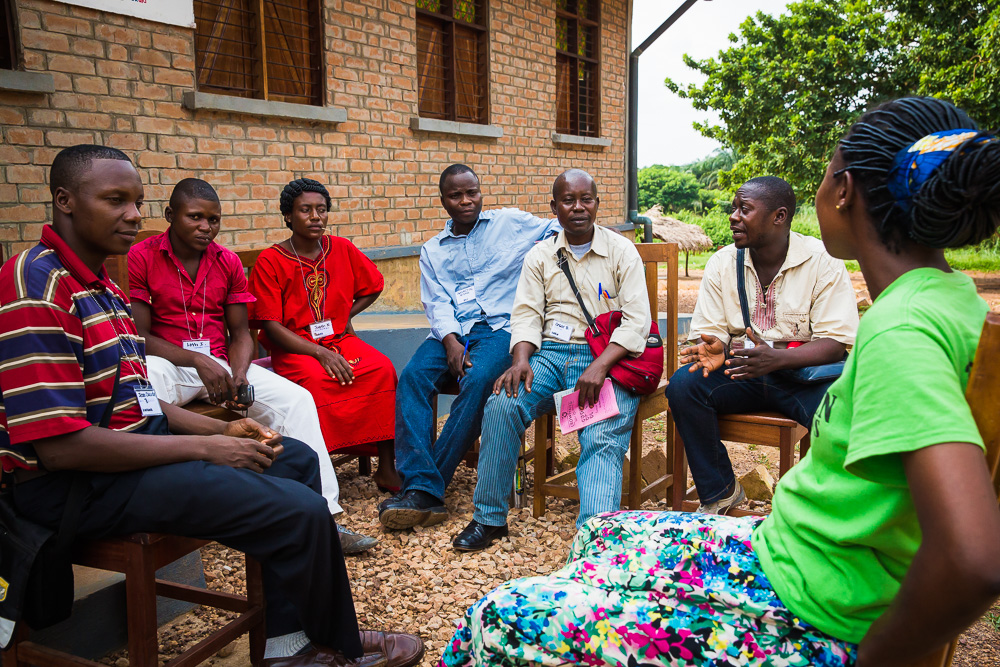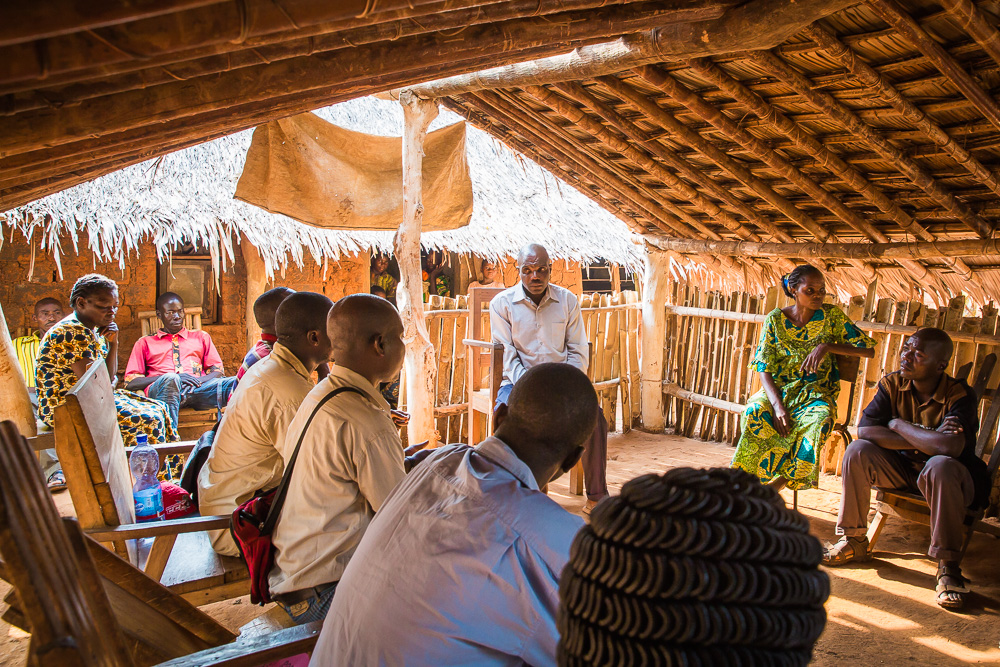 The next day, the candidates split into four groups and hosted movie nights at health centers surrounding Gbadolite. Villagers came from far and wide to see their first movie in decades. At Kawadje Health Center, one of the many new health centers built by ASSP, over 400 villagers attended the event.
"IMA has brought so much to us, the new health center, medications. They are unforgettable in this village."
-Village Chief, Kawadje Health Area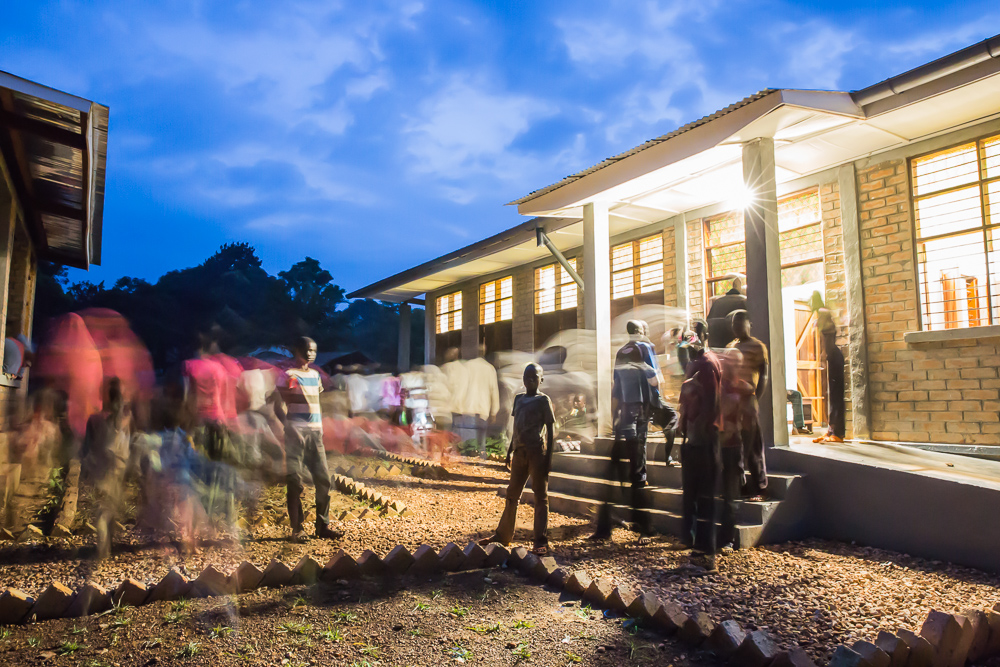 At the end of the week, seven ambassadors were selected. These candidates, equipped with their own media kits, are now traveling throughout the province hosting movie nights at health centers. In the first week of July, the ambassadors reported hosting nine movie nights in four regions of the province, reaching an audience of over 3,400 beneficiaries. In the coming weeks, the ambassadors will begin hosting screenings nightly. If turnout continues at this pace, ambassadors will be sharing this transformational media with over 16,000 people per week.
And this is just in Nord Ubangi. The team plans to scale up this program to all project areas beginning in September. Eventually, a total of 31 ambassadors will be hosting movies nights in 876 project health areas. When this scale up takes place, the program expects to directly reach over 80,000 beneficiaries per week.
With this strategy, ASSP has created a direct channel to the population it serves. With the inspiring message of Girl Rising combined with the life-saving educational elements of the ASSP original media, communities are bound to be transformed.
IMA World Health/ Crystal Stafford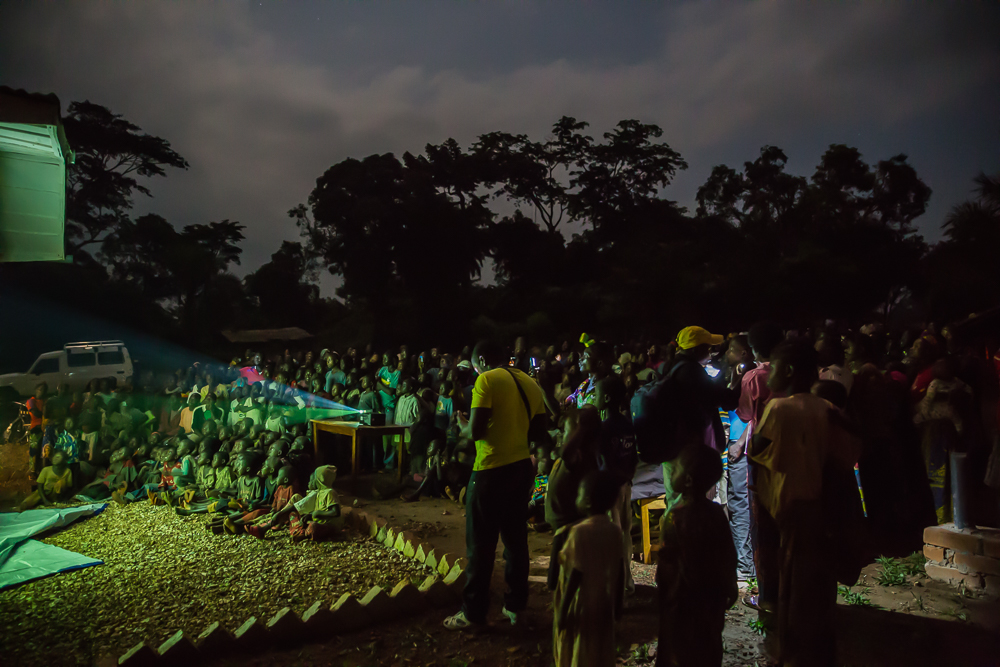 The Projet d'Accès aux Soins de Santé Primaire, or the Access to Primary Health Care Project is a 5-year, £182.9 million (US $304.5 million) project funded by the Department for International Development through UK aid. The ASSP project seeks to improve primary health care in 52 health zones in five provinces of the Democratic Republic of Congo – Kasaï, Kasaï Centrale, Maniema, Nord Ubangi and Tshopo – for a population of 8.3 million people. IMA World Health leads the consortium of implementing partners including SANRU, CARITAS, World Vision and IRC, with technical assistance from Tulane University (in collaboration with the University Of Kinshasa School Of Public Health), Pathfinder, HISP and IntraHealth.