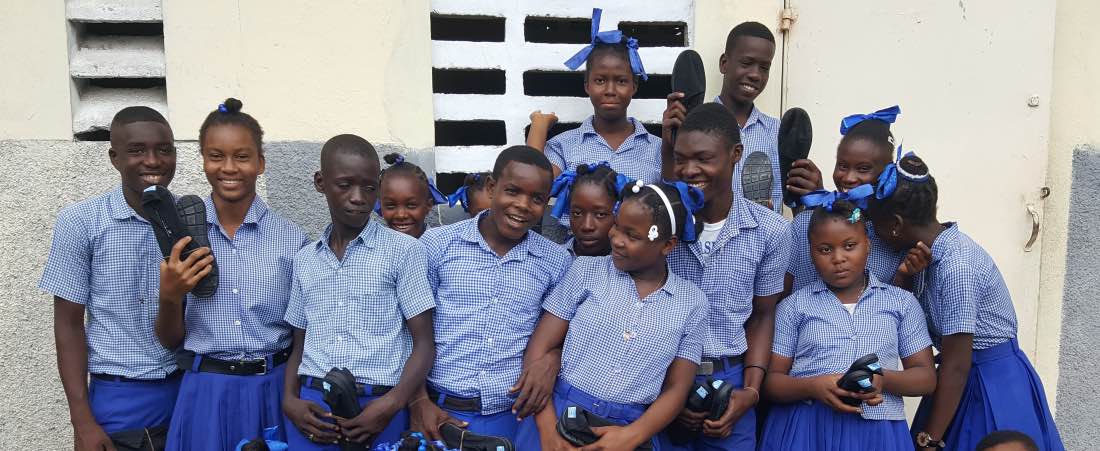 Story and photos by IMA World Health/staff
IMA World Health supports health around the world in many ways, but one of the most fun is visiting schools across Haiti and fitting children for shoes.
IMA has served as a TOMS Giving Partner in Haiti since 2010, distributing new shoes to children to help protect feet, prevent disease and facilitate school attendance. Based on the One for OneⓇ model, TOMS helps a person in need for every purchase made. To date, through its Giving Partners like IMA, TOMS has given more than 75 million pairs of new shoes around the world.
In May, IMA visited several schools in Haiti to distribute shoes and talk to the children who received them. Our staff noted one common and rewarding thread in several of the conversations: the desire to give back.
Meet the Children
Accilene, age 13, lives in the Cayes commune in the Sud department, in a low-income area that faces challenges with clean water and sanitation. Accilene cradled her new shoes gently and told IMA staff she would "protect" them. Her teacher Antoine Zacharie described her as intelligent and "always willing to volunteer"—a trait she confirmed when she discussed her future.
"When I grow up, I want to be a nurse to serve my people," she told IMA.
Kevenson is a 10-year-old boy from the Abricots commune in the Grand'Anse department. His community was hit hard by Hurricane Matthew in 2016, and the local livelihoods in agriculture, fishing and livestock farming were severely affected. According to IMA staff, hunger is raging and the economic situation continues to decline.
Kevenson was grateful for his new shoes and told IMA staff he used to have another pair of TOMS that IMA gave him, but they no longer fit. Kevenson said, "I love the shoes I was given, but my mother loves them even more than me, because she is a merchant of sea salt and cannot afford to buy me a new pair of shoes." His teacher Bien Aime Bergeny told IMA that Kevenson is intelligent and a good student, but like many others, his family struggles to pay tuition fees.
Still, Kevenson looks ahead to the future. He hopes to become an engineer, and—he told an IMA staffer—"I would like to replace you and have the opportunity to give shoes in my community."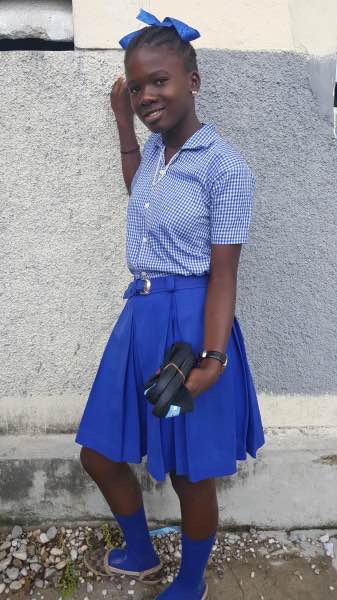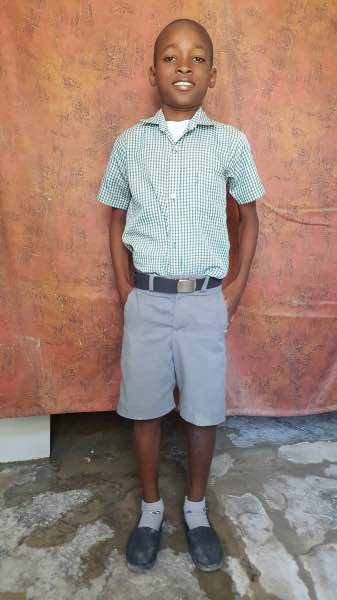 Distributing Hope and Shoes
Renald Charles, IMA Logistics and Pharmaceutical Officer, reflected on meeting with the students and what shoe distributions have taught him. "These children need us and our activities to develop, to progress and to able to reflect on the future of their society. Once they know someone thinks about them, they will make more effort."
Shoe distribution supports IMA's work to combat neglected tropical diseases in Haiti through the ENVISION program, funded by the U.S. Agency for International Development. In addition to helping to prevent injury and disease, shoes are also a requirement for school attendance—an added bonus that Charles underscores.
"A community where kids are coming and remaining in schools is a community where they are hopeful for society," he explained.
Accilene and Kevenson are prime examples of this hope.