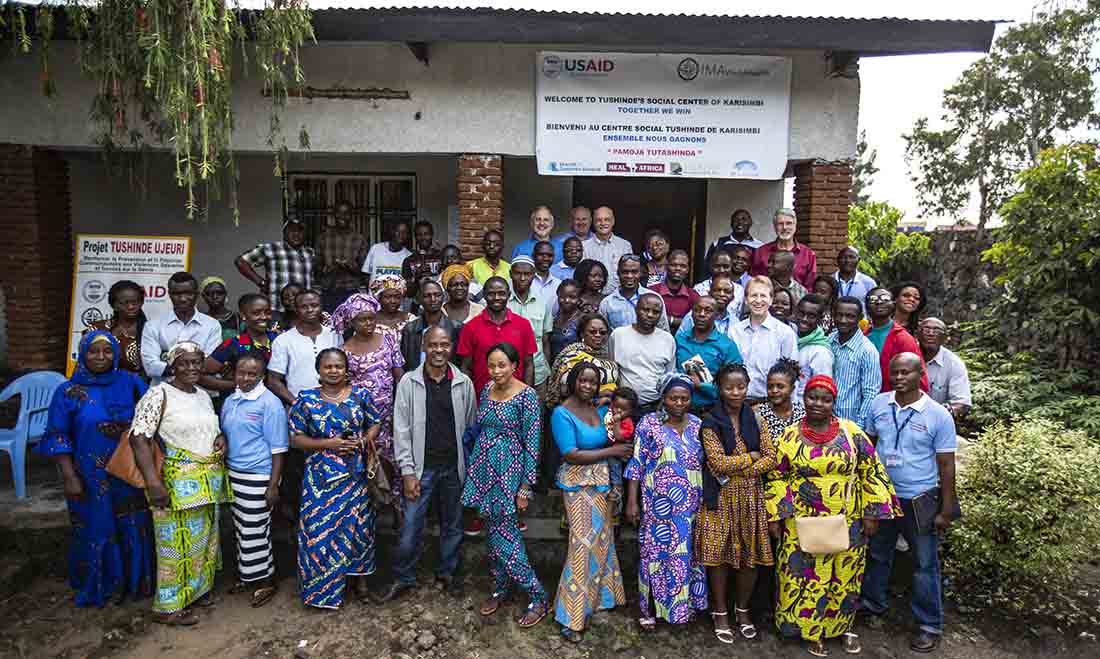 Cibalonza Birembano thought about killing herself.
She says her husband beat her. She was treated as worthless in her community in the Democratic Republic of Congo. She had no income.
That is, until she became part of a lifesaving and life-changing program called Tushinde Ujeuri.
Tushinde Ujeuri means "We Overcome Violence" in Swahili. Funded by the U.S. government and implemented by IMA World Health, it is a comprehensive program to prevent the kind of gender-based violence Birembano and countless women face.
"The people in this program have survived war, they have survived violence, they have survived marginalization and every kind of abuse imaginable," says Joseph Ciza, IMA's chief of party for Tushinde Ujeuri. "We help them find safety and survive, to see that they can have a rich, full life."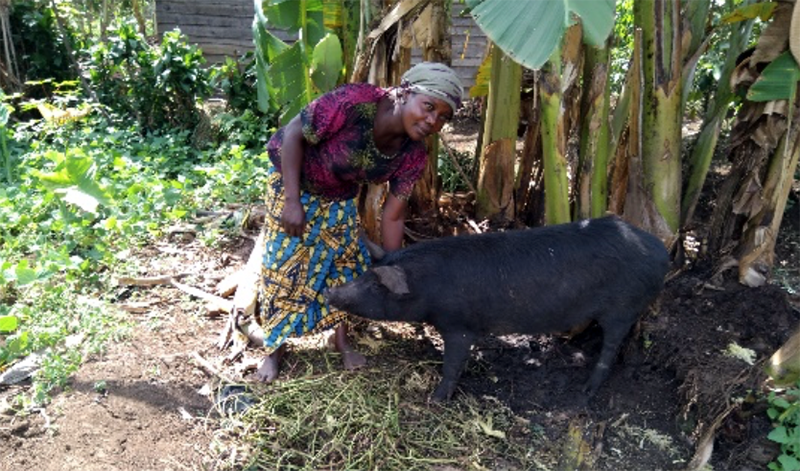 This 5-year project is a key United States Agency for International Development initiative in Eastern Congo, where years of insecurity and conflict, gender inequities and harmful cultural practices have contributed to high rates of sexual and gender-based violence. The goal of Tushinde Ujeuri is to reduce that violence and improve the quality of care for survivors. In addition to counseling and medical care, the survivors of sexual violence receive job training because they are often ostracized and cast out by their families. The USAID-funded program reflects the generosity of the American people.
In the early stages of the project, "we were working to save lives," Ciza says. "Now we are battling to change social norms. Changing social norms is not easily measurable, but if we are ever going to eliminate the kind of violence we see here, we have to change the culture."
Partnerships in that fight include the local religious community and the American Bar Association, which advises on how to set up legal clinics and arbitration.
IMA and Lutheran World Relief President and CEO Daniel Speckhard says justice is at the heart of the Tushinde project.
"There are stories of women who are thrown out of their families because they were assaulted," Speckhard says. "Tushinde brings a sense of justice and, more importantly, shifts that feeling of shame from the survivor to the perpetrator."
It is a shift Speckhard has witnessed. On a recent visit, he chatted with the proprietor of a sewing business who had been through the program.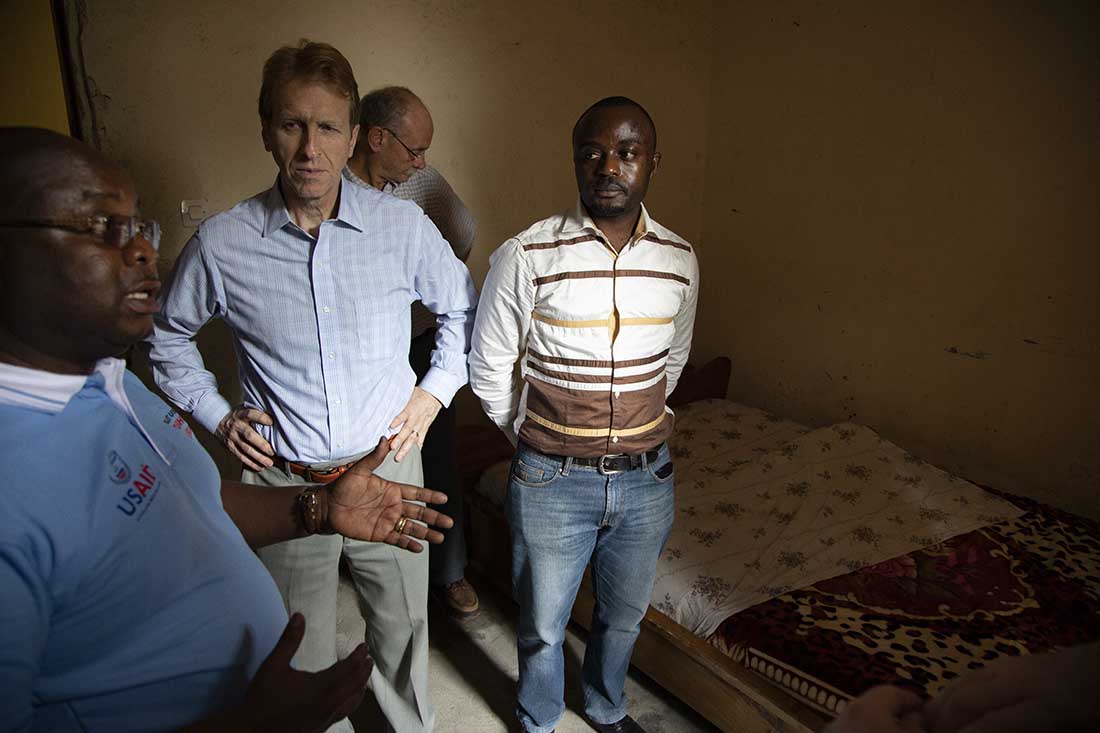 "She told me that she had been once known in her village as the woman who was raped," Speckhard says. "She told me 'now I'm known as the woman who knows how to sew.' The project brought her a new identity because she has a valued skill in her community."
It's the kind of success Birembano and others look toward. Birembano attends group therapy sessions, where she shares her experiences, as well as mediation sessions with her husband.
"My supportive counselor encouraged me to join a neighboring village savings and loan association where I could have access to credit," Birembano says.
The loan paid for the pigs she now raises and sells. Her income helped her to fix her home and buy land for her oldest son. Her new financial status as a money earner, is changing the way she is treated and raising her self-esteem.
"My life has been restored from near-death, and my business is prospering," she says. "And I have become a trusted advisor for other women, encouraging them to seek help from Tushinde."

Founded in 1960, IMA World Health is a global, faith-based nonprofit that works with communities to overcome their public health challenges.