August 19 might seem like any other date. But for 22 families it's the date they remember their loved ones who were killed in humanitarian service when a bomb blast tore through Baghdad's Canal Hotel.
That was 15 years ago. Since then, more than 4,000 humanitarian workers have been killed. Unfortunately, humanitarian workers continue to face great adversity: 2018 was the second-worst year on record for aid worker security, with 399 aid workers affected by major violence in 221 separate attacks.
International law protects aid workers, who often risk personal safety – unarmed – in order to provide humanitarian assistance even in fragile environments. IMA World Health and Lutheran World Relief staff work in contexts where safety is fluid and stability is fleeting, all the while focused on delivering life-giving services that meet our mission.
Meet our colleagues who are humanitarians, #notatarget.
The chances of being kidnapped or abducted by the terrorist groups in the area of Mindanao where we work in the Philippines is very high. We have been caught in crossfire between government forces and rebel and terrorist groups, and between warring clans, while working in the field to bring farmers — especially women — access to markets, as well as basic social services. Another danger would be the lack of trust from local people as they perceive outsiders to be encroaching into their culture and beliefs. Where we work, there are instances where even local people are being killed by ISIS-inspired separatists when perceived to be against their group or ideology. These risks are necessary if we are to make a difference in the long run by earning trust, remaining committed to change and shaping a better world for those we serve.
— Derek Valones, Philippines, Lutheran World Relief
I live and work in a place where armed conflict is the norm. Our team lives in a guest house, and I often fear the security guards will be overpowered by armed men intent on robbing us. Peace talks have broken down, which means there is sometimes fighting in the city. It closes roads, which means it can be difficult to get even basic sanitation services like potable water and septic service. Weather is also a challenge: moving staff and supplies to the field in the rainy season is nearly impossible. Yet, we remain committed to the people here. That commitment means staying even when it is difficult to live and work.
— Douglas Juba, South Sudan, IMA World Health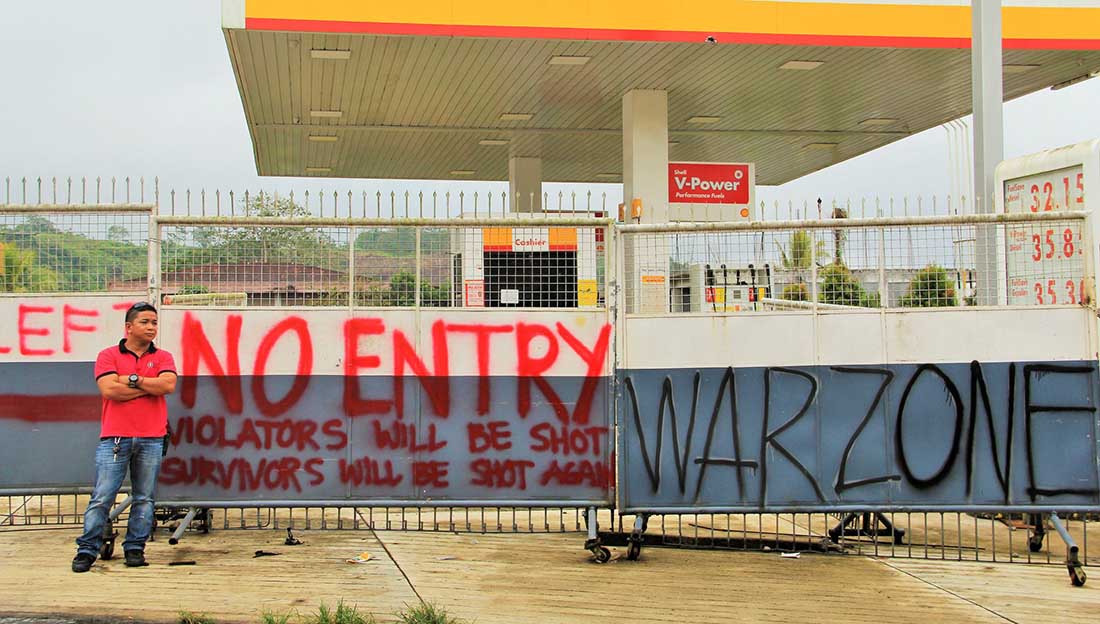 Founded in 1960, IMA World Health is a global, faith-based nonprofit that works with communities to overcome their public health challenges.