I
MA World Health's National Nutrition Communications Campaign in Indonesia generated more than 500 news stories in a two-year period, achieving a remarkable degree of visibility and advocacy power. Its goal: to raise awareness on childhood stunting in Indonesia. Though the campaign incorporated television, radio, social media and interpersonal outreach, a network of trained journalists proved to be highly influential allies in keeping campaign messages about stunting in front of key decision makers. In fact, journalists' involvement was one of the most notable successes of the project.
Stunting: A Poorly Understood Problem
More than one-third of Indonesians under age 5 are stunted, a problem with significant long-term implications for overall health, physical and cognitive development and longevity. In the regions of Indonesia where the NNCC concentrated its outreach, formative research showed that 68 percent of the population perceived short stature as a genetic trait, whereas the real problem is inadequate nutrition, health and sanitation during the first 1,000 days from conception to age 2. Fortunately, adopting certain basic practices—such as adequate nutrition for pregnant mothers, exclusive breastfeeding, good hygiene and a nutritious, diversified diet after 6 months of age—can have a big impact. To dispel myths and promote healthy behaviors, IMA designed and implemented the campaign with funding from the Millennium Challenge Account-Indonesia from 2014 to 2018.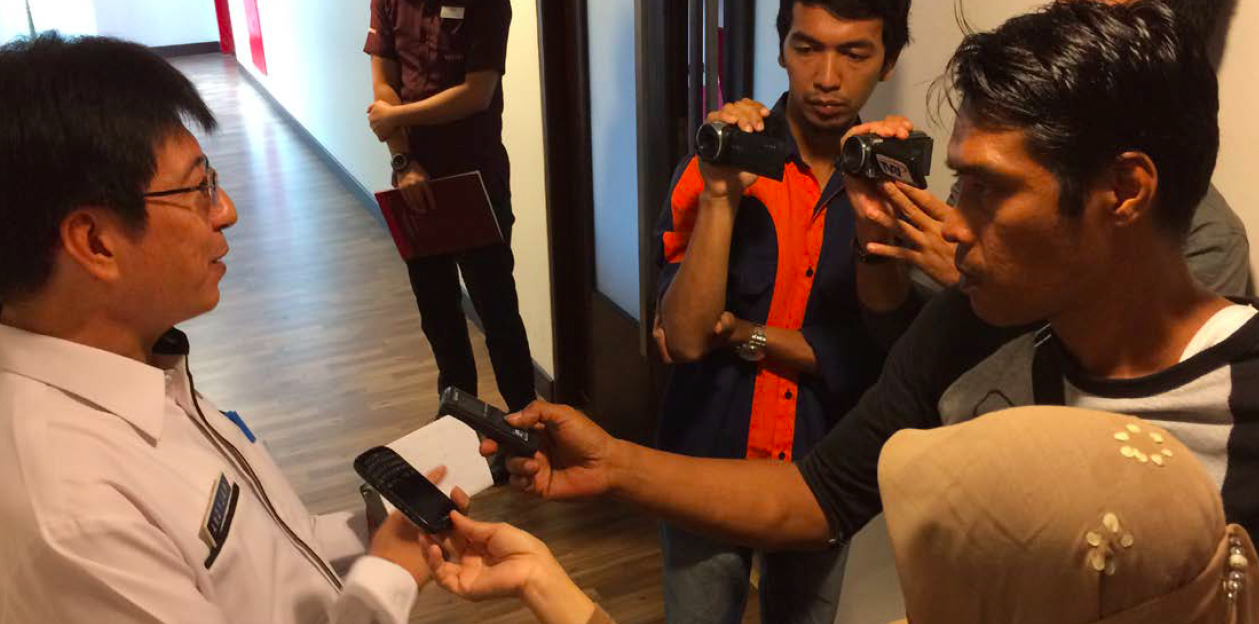 Regular engagement with print and online journalists was a key part of IMA's strategy for disseminating campaign messages. Changing day-to-day feeding and hygiene behaviors at the household level was one of the campaign's important goals, and to achieve this IMA targeted its television spots primarily toward parents and other caregivers. But another critical goal was to gain commitment from key stakeholders and decision makers in the public and private sectors—a very different type of audience—to address stunting through public policy. This is where the journalists were most effective.
Training and Engagement
From the start of the project, IMA planned and budgeted for regular training and engagement of journalists at the national, regional and local levels. Given the general public's misperception of stunting, IMA recognized that journalists would need training in order to disseminate accurate information. Initially and frequently throughout the campaign, IMA provided orientation and training for journalists to increase their knowledge and awareness about stunting and its causes and effects, the importance of nutrition, sanitation and hygiene and the need for keeping these issues high in the media agenda. In total, the NNCC trained 230 journalists at the national, provincial and district levels.
IMA also developed a relationship with the Indonesia Association of Journalists and regularly participated in forums to keep stunting as a media priority. The IMA project team also continually invited journalists to meetings, group trainings and field visits with government officials to keep them engaged. These field visits proved to be a successful way to promote awareness around stunting as well as to share updates on campaign activities. Also at the field level, the project allocated a small budget to provide stipends to local journalists to ensure they could attend project activities.
"
We very much support orientation activities such as this one which helps our journalists to fully understand the (stunting) issue."
–H. Sutransyah, Head of Central Kalimantan Journalists' association, at a media workshop
Engaging journalists early and often not only ensured that they had adequate understanding of the issues, but it also kept the campaign top-of-mind in a dynamic news cycle. As a result of these efforts, print and online journalists produced a remarkable 534 articles in the two years that the program actively engaged them—an average of one article every business day.
Impact
This powerful and consistent coverage successfully raised the visibility of stunting in the national media, enabling the NNCC to target decision makers who may not have been reached through other media channels. This high level of coverage notably influenced policy processes, leading these decision makers to develop district-level work plans committing the government to fight poor nutrition and stunting.
Because of IMA's efforts, the reduction of stunting is now on the agenda of the President of Indonesia, turning a previously hidden health problem into a national priority. The government of Indonesia is now prioritizing stunting in 100 districts with the highest stunting rates and number of stunted children, focusing resources on training health professionals and improving the services offered to mothers and children. This is a direct result of advocacy and the success of the National Nutrition Communications Campaign—and the hundreds of journalists who supported it.  
Sharing our Successes and Lessons Learned
IMA World Health will have a strong presence at the 2018 International Social and Behavior Change Communication Summit featuring Entertainment Education April 16-20 in Nusa Dua, Bali, Indonesia. We hope to see our partners at our table at Booth 50 in the exhibition hall.
On Wednesday, April 18, IMA's Dr. Generose Mulokozi will present, "How evidence transformed the design of an SBCC intervention to improve nutrition in Tanzania" at 10 a.m. in Uluwatu 5.
IMA will also conduct several poster presentations, including: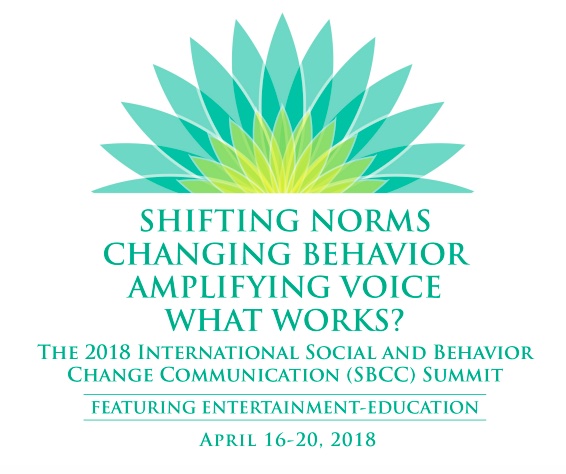 How formative research and a communications campaign changed policy maker and community commitment to reducing stunting in Indonesia. Dearden KA, Hasan M, Torres S, Duberstein S, Crookston BT, West JH, Bennett C, Hall PC, Syafiq A, Linehan M.
Associations between feeding practices and illness in Indonesia. Dahle K, Manzione L, Muralidharan C, Dorsan G, Benally S, Crookston BT, West JH, Hall C, Torres S, Linehan M, Hasan M, Bennett C, Syafiq A, Dearden K.
Assessing and Increasing Indonesian mothers' knowledge of stunting. Covey E, Beck R, Heaton T, Shrestha S, Verdeja M, Tounkara M, Bennett C, Crookston BT, Dearden KA, Hall PC, Hasan M, Linehan M, Syafiq A, Torres S, West JH.
Barriers to optimal breastfeeding behaviors in rural Indonesia. Belvedere L, Andreasen R, Smith R, Thomas K, Sever T, Syafiq A, Hasan I, Torres S, Linehan M, Bennett C, Dearden KA, West JH, Hall PC, Crookston, BT.  
Increased maternal education and knowledge of nutrition and reductions in poverty are associated with dietary diversity and meal frequency in an observational study of Indonesian children. Crookston BT, Bennett C, Hall PC, Hasan M, Linehan M, Syafiq A, Torres S, West JH, Dearden KA.  
Stunting-related knowledge: Exploring sources of and factors associated with accessing stunting-related knowledge among mothers in rural Indonesia. West JH, Syafiq A, Crookston BT, Bennett C, Hasan M, Dearden KA, Linehan M, Hall PC, Torres S.

Founded in 1960, IMA World Health is a global, faith-based nonprofit that works with communities to overcome their public health challenges.