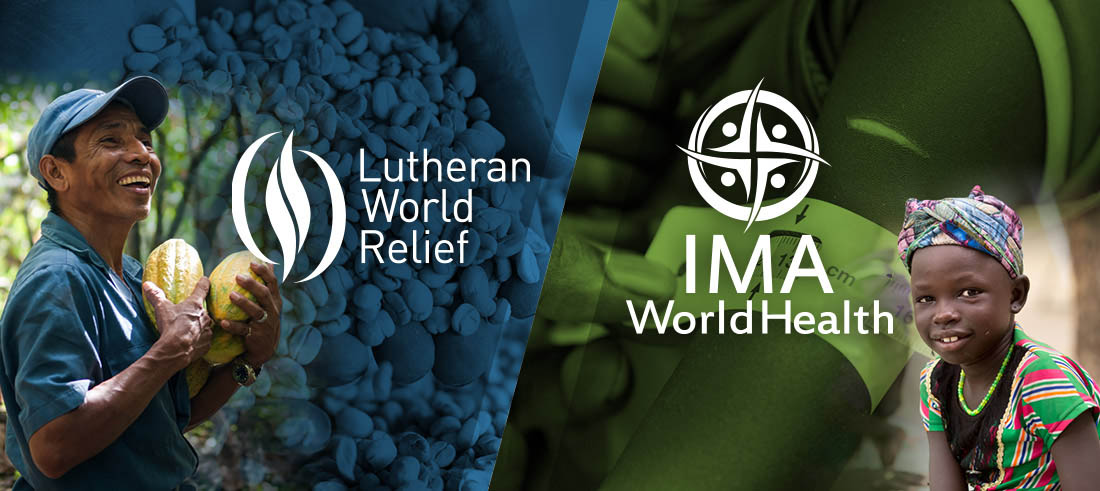 By Daniel Speckhard and Rick Santos
New opportunities. Stronger programs. Greater impact.
Lutheran World Relief and IMA World Health are joining forces, and the future looks brighter than ever – especially for ending the cycle of poverty, fostering healthier families and communities, and responding to more humanitarian crises.
We've been close partners for nearly 60 years, so our union is as natural as it is strategic. Both organizations are leaders in their fields: Lutheran World Relief in rural livelihoods and emergency response, and IMA in public health in some of the world's most challenging environments.
Both organizations are financially robust. Lutheran World Relief continues to be generously supported by Lutheran donors and congregations throughout the U.S., putting their faith in action to help those in need, as well as by a diverse group of government, foundation and corporate funders. IMA World Health's annual revenue has more than quadrupled over the last eight years, thanks to its deep technical expertise in public health and willingness to serve in exceptionally difficult environments.
Most importantly, our complementary fields of work minister to the whole person, leading not only to exponentially more impact, but also results that will endure. In short, as one organization, we can reduce poverty at the same time as improving communities' health.
Among immediate changes, Daniel will serve as our unified organization's president and CEO, and Rick, who led IMA's astounding growth the past nine years, will take on a new role as senior advisor during the transition. We've combined our Leadership Teams and Boards of Directors. Dr. William Craft, who chaired the Lutheran World Relief Board, will lead the combined agency's Board.
We will continue to proudly embrace our Lutheran heritage and our strong relationships with the U.S. Lutheran constituency. IMA World Health, also a faith-based organization, extends our joint organization's relationship to other Christians and their denominations, as well as connects us to interfaith organizations both in the U.S. and internationally.
We will also maintain our strong relationships with public sector and institutional donors. Both Lutheran World Relief and IMA World Health carry out institutionally funded projects that spans multiple years. Our institutional donors can rest assured that Lutheran World Relief and IMA World Health will continue to carry out all our obligations, above and beyond expectations.
We look forward to continuing our conversation about this exciting next chapter. We thank you for your years of faithful support. Stay tuned!
—Daniel and Rick