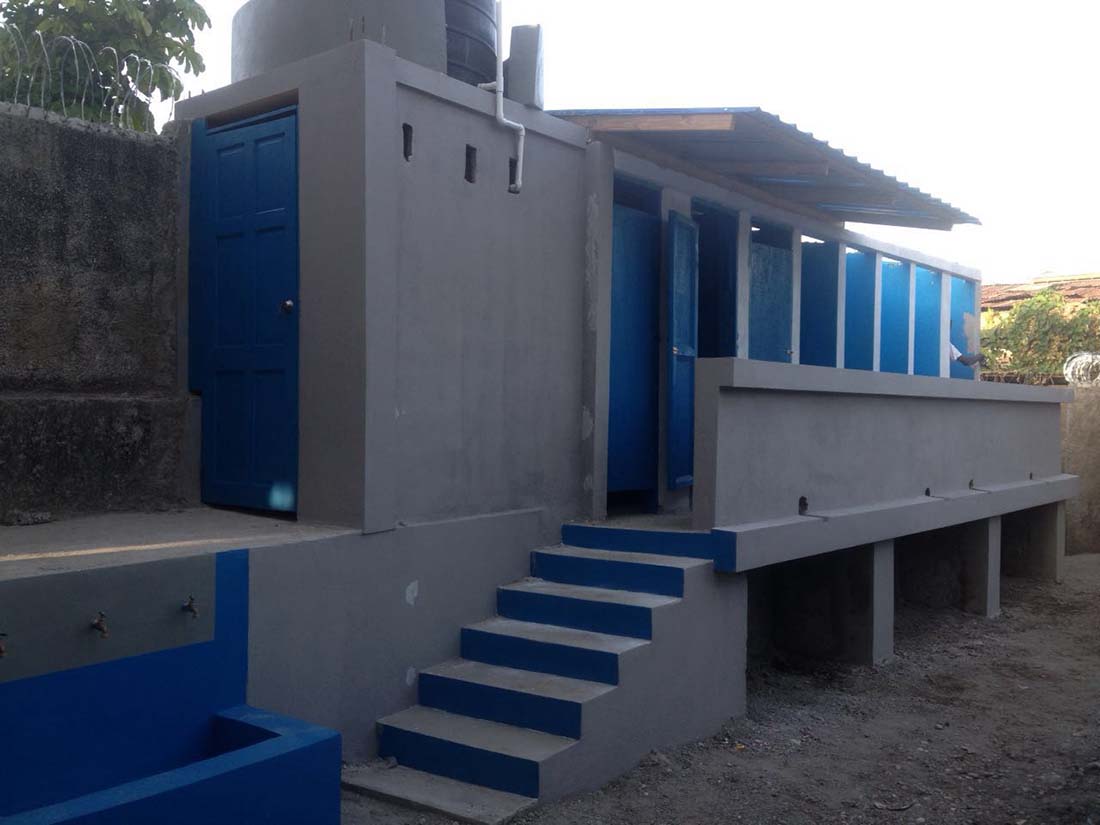 By Lior Miller and Dr. Paul-Emile Dalexis/IMA World Health

W
e might not be able to agree on politics, but there is one fact of life we can all agree on: everyone's gotta go.
Saturday, November 19 marks World Toilet Day. That's right, a day to celebrate potties, latrines, toilets, wash closets, port-a-johns; all manner of sanitation facilities.
Jokes aside, safe, adequate sanitation remains a serious development challenge. Worldwide, 2.4 billion people, or about 1 in 3, live without access to a toilet. Lack of safe sanitation can facilitate the spread of diseases like diarrhea, cholera, typhoid, and soil-transmitted helminthes; decrease school participation, especially among girls; and cost countries up to 5 percent of their gross domestic product due to illness. More than 315,000 children each year needlessly die due to poor sanitation and unsafe water.
IMA World Health takes toilets seriously. In Haiti, the Healthy Schools, Successful Children project, funded generously by Episcopal Relief & Development, works in schools in the Southeast, South, and Grand'Anse regions to promote access to safe sanitation and encourage good hygiene among students and their families. This is particularly important in this area post-Hurricane Matthew, as cholera cases are expected to rise.
Let's come together to reach a development challenge we can all agree on: ensuring access to toilets for all by 2030.
Latrines change lives for girls
Among girls in Haiti, going through puberty and menstruation at school can be a real challenge, and is a sensitive issue that has often been ignored or stigmatized. School dropout rates among girls often decrease at this age due to lack of privacy in sanitation facilities, which contributes to discomfort, stigma, and embarrassment for girls.
I witnessed one student, Claudia, 12, rejoice after IMA built separate latrine blocks for girls at her school, the National School of Raymond in Cayes-Jacmel, Southeast department: "I will not miss class anymore when I have my period."
Gender-segregated latrine blocks ensure greater privacy, safety, and comfort. By building the appropriate infrastructure and sensitizing teachers and students through health education and promotion activities, the project is improving regular attendance and promoting the development and empowerment of young people through education.
There is a saying in Haiti that "women are the pillars of our society." Let us not let any girl miss out on education and countless opportunities because of lack of separate toilets.
— Dr. Paul-Emile Dalexis