Leadership Team
Rick Santos, President and Chief Executive Officer
Rick Santos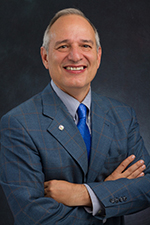 Rick Santos is the President and CEO of IMA World Health. In the last eight years at IMA, Rick has led the organization through a period of transition that has included significant organizational growth and visibility through building healthy communities in some of the most difficult places in the world.
Rick has a decade of field experience in Asia, and has worked with faith-based and secular organizations in nearly every part of the world. His developmental approach includes building and prioritizing robust local and regional partnerships—communities, organizations and networks, which he believes are the key ingredients to successful and sustainable development work.
Rick holds a Master of Business Administration degree from Johns Hopkins University's Carey School of Business, a Masters of Theological Studies degree from Harvard Divinity School, and a Bachelor of Arts degree in Political Science from George Washington University.

Jim Cox, Chief Operating Officer
Jim Cox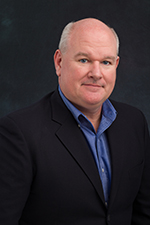 Jim Cox is the Chief Operating Officer. Prior to this position, Jim served as the Country Director for IMA Tanzania. Prior to IMA, Jim worked in senior leadership capacities for almost 10 years with the United Methodist Committee on Relief.
Jim has been working in the field of international relief and development for 20 years, serving senior management positions in the field and at headquarters.
Jim holds an MA in International Politics and Economics.
Roberto Flores, Chief Financial Officer
Roberto Flores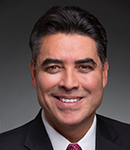 As chief financial officer, Roberto Flores oversees international finance & accounting, and provides strategic management support for IMA World Health. Roberto brings more than 25 years of experience in financial management and leadership roles. He spent the past eight years at Pact Inc. here in Washington, D.C., first as the Deputy Director of International Finance in 2009 before taking the role of the Senior Director of Financial Planning and Analysis in 2010. His most recent role was as Pact's Interim CFO.
Previous to his various roles at Pact Inc., Roberto worked for XM Satellite Radio Inc., a publicly traded company, for eight years as Senior Finance Manager where he was able to apply his strong business skills by contributing to the development of business model and long term strategy, and positioned the company to achieve a sustainable revenue growth.
Roberto brings a wealth of financial and business talent. He holds a bachelor's degree in Economics from the University of Lima in Peru, and an MBA in Finance from Virginia Tech. He is fluent in Spanish. Roberto is passionate about serving marginalized and vulnerable people around the world and believes in IMA's vision of bringing health, healing and well-being to all.
Imran Babayev, Director of Accounting
Imran Babayev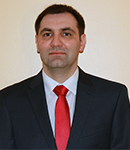 Imran Babayev is the Director of Accounting. A Certified Public Accountant with over 15 years of professional experience, Imran comes to IMA from Catholic Relief Services in Baltimore where he was the Overseas Accounting Manager for nearly eight years and Finance Director in Haiti for seven years. Imran also held positions in BP Exploration, International Rescue Committee, and Executive Power of Baku city in Azerbaijan.
Imran is a Chartered Global Management Accountant and holds an Advanced Diploma in Financial Management from the UK Chartered Institute of Management Accountants. He earned a B.S. in Economics from Azerbaijan State Economic University.
Nanette Cantrell, Senior Director, Human Resources
Nanette Cantrell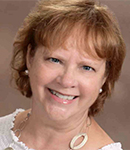 Nanette Cantrell is the Senior Director for Human Resources. As a human resource professional (in multiple industries, for-profit, not-for-profit, international, domestic and developing countries), she has demonstrated the ability to work with leaders, teams and individuals to improve business results. Throughout her career, she has worked with organizations and senior executives to improve how they manage and develop their people. In addition to her expertise leading all HR functions, she is an organizational development professional and experienced executive coach. She has worked for international organizations such as CARE, US, Save the Children and ORBIS.
As visiting faculty for Emory University, Nan teaches the Professional Development course for the Master's of Development Practice within the Laney Graduate School. She has a BA in Sociology from Minnesota State University. She is a GPHR (Global Professional Human Resources) and obtained her Executive Coaching certification in 2013 from Sherpa Coaching and the University of Georgia.
Susan Y. Duberstein, Senior Technical Director for Programs
Susan Y. Duberstein
Susan Y. Duberstein is a Senior Technical Director for Programs. She plays a leadership role in managing IMA's technical and programmatic mandates. Susan brings more than 12 years of experience in design, administration, and management of public health projects funded by CDC, UNICEF, USAID, DFID, the Global Fund to Fight AIDS, Tuberculosis and Malaria, the World Health Organization, the World Bank, and other private donors.
She offers expertise in supporting diverse country program portfolios to strengthen local capacity for delivery of high quality HIV/AIDS services and in building capacity of supply chain management of HIV/AIDS, malaria, and family planning commodities. Susan's team supports IMA's centrally funded projects and country program portfolios to effectively design, implement, and track project outcomes, as well as identify and share lessons learned and best practices.
Prior to joining IMA in June 2013, Susan held positions with the Elizabeth Glaser Pediatric AIDS Foundation, John Snow, Inc. (JSI), and Social & Scientific Systems. Susan earned her Master of Arts degree from American University and holds a Bachelor of Arts degree in International Relations and Spanish from Drake University.
Matthew Hackworth, Director of Communications
Matthew Hackworth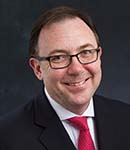 Matt Hackworth is the Director of Communications. He is a veteran of the relief and development field, working extensively in Pakistan, Thailand, Indonesia, Vietnam, Serbia, Kenya and other locales.
A contributor to Help and Hope: Disaster Preparedness and Response Tools for Congregations, he previously served as director of marketing and communications for Church World Service. Matt spent 13 years as a journalist, primarily producing stories for National Public Radio and its member stations across the U.S. His work has appeared on NPR's Morning Edition, All Things Considered, American Public Media's Marketplace, Voice of America and numerous other outlets.
Matt has attended graduate course work in media studies at Syracuse University and is a graduate of Virginia Tech.
Mary Linehan, Senior Quality Improvement Director
Mary Linehan
Mary Linehan is the Senior Quality Improvement Director.
Sara Melillo, Interim Senior Business Development Director
Sara Melillo
Sara Melillo is Interim Senior Director of Business Development. Sara began her career in journalism in South Africa before pivoting to global health work. In her role at IMA today, she leads the business development efforts for the organization, ensuring the quality of new program design and proposal development. Sara recently re-located from IMA's Kenya office, where she provided regional leadership in program implementation and business development.
Sara offers technical expertise across a number of health technical areas, including HIV/AIDS, malaria, maternal and child health, and non-communicable diseases. She is an experienced and successful proposal lead and writer, having personally written more than $400 million in winning proposals for bilateral, multi-lateral, and private foundation donors. Prior to joining IMA, Sara worked as an independent consultant and held positions in global health and development with Creative Associates International, CMMB, and Solidarity Center. She also worked in grant making with the McCormick Foundation in Chicago, IL.
Sara holds a Bachelor's of Science degree in Journalism from Northwestern University and a Master's Degree in Public Health from Tulane University School of Public Health and Tropical Medicine.
Jose Ochoa, Director of International Finance
Jose Ochoa
Jose Ochoa is the Director of International Finance.

Nino Willsea, Senior Director of Contracts and Grants
Nino Willsea
Nino Willsea is Senior Director of Contracts, Grants, Compliance and Procurement. She brings more than 20 years of experience in international development and more than 10 years of experience in Award, Grants and Contracts Management and Compliance, as well as policy development and implementation, proposal development, budget planning and oversight, team leadership, compliance, and regulatory oversight.
Prior to IMA, Nino was the director of Awards Management and Compliance Unit, Policy and International Contracting at Management Sciences for Health. She also worked in the United States Agency for International Development, Office of Acquisition and Assistance as lead contracts/agreement specialist.
Nino holds a bachelor's degree from Tbilisi Technical University in Tbilisi, Georgia. She also earned relevant certificates from the Federal Acquisition Institute and USAID University.