Executive Leadership Team
Rick Santos, President and Chief Executive Officer
Rick Santos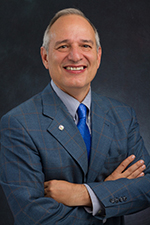 Rick Santos is the President and Chief Executive Officer. Rick has led IMA through a period of transition that has included significant organizational growth and visibility.
Before coming to IMA, Rick had over two decades of experience in faith-based relief and development work. He has been responsible for providing leadership to large and complicated relief and development programs in the field and has served as a senior manager at the headquarters of two different global development organizations, where he provided strategic guidance and helped developed new areas of focus.
Rick has a decade of field experience in Asia, and has worked with faith-based and secular organizations in nearly every part of the world. He has prioritized local partnerships and capacity building as a key ingredient to development work. Rick holds a Master of Business Administration degree from Johns Hopkins University's Carey School of Business, a Master of Theological Studies degree from Harvard Divinity School, and a Bachelor of Arts degree in Political Science from George Washington University.
Jim Cox, Chief Operating Officer
Jim Cox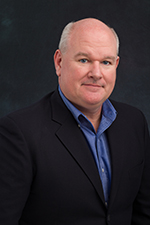 Jim Cox is the Chief Operating Officer. Prior to this position, Jim served as the Country Director for IMA Tanzania. Prior to IMA, Jim worked in senior leadership capacities for almost 10 years with the United Methodist Committee on Relief.
Jim has been working in the field of international relief and development for 20 years, serving senior management positions in the field and at headquarters.
Jim holds an MA in International Politics and Economics.
Dr. Dragana Veskov, Vice President, International Public Health Programs
Dr. Dragana Veskov
Dr. Dragana Veskov is the Vice President of International Public Health Programs.
Dragana earned her Master of Science degree in Public Health, specializing in Infectious Diseases, and a Bachelor of Science in the medical field from the University of Novi Sad in Serbia. As a Medical Doctor with 25 years of diverse experience in Public Health in Africa, Asia, and Eastern Europe, Dragana has built relationships with donor communities and secured funding from USAID, DFID, EC, NORAD, SIDA and private donors.
Since June 2010, Dragana was the Director of Chemonics International's Central and Eastern Europe region. Among her various responsibilities, she served as the senior official of high-profile health technical assistance programs, negotiated contracts, became intricately involved with Tuberculosis fundraising and secured new business opportunities.
Previously, she served as the Senior Technical Advisor for John Snow Inc, became an officer with the World Health Organization in Botswana leading the way on HIV/AIDS programs, founded EURO Health Services in Botswana, and greatly enhanced the National AIDS Control Program at the Ministry of Health Botswana.
Senior Management Team
Imran Babayev, Director of Accounting
Imran Babayev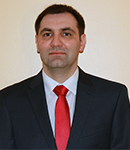 Imran Babayev is the Director of Accounting. A Certified Public Accountant with over 15 years of professional experience, Imran comes to IMA from Catholic Relief Services in Baltimore where he was the Overseas Accounting Manager for nearly eight years and Finance Director in Haiti for seven years. Imran also held positions in BP Exploration, International Rescue Committee, and Executive Power of Baku city in Azerbaijan.
Imran is a Chartered Global Management Accountant and holds an Advanced Diploma in Financial Management from the UK Chartered Institute of Management Accountants. He earned a B.S. in Economics from Azerbaijan State Economic University.
Randa Canawati, Director of International Finance
Randa Canawati
Randa Canawati is the Director of International Finance. A proven financial team leader with over 13 years of professional experience, in organizing, managing, training and tapping into the optimal utilization of staff to ensure robust financial compliance. Knowledgeable on managing all financial aspects of small to large scale USAID grants/sub-grants and applied knowledge of USG policies and regulations.
Randa comes to IMA from Catholic Relief Services where she was managing the largest portfolio in CRS –East Africa region for 3.5 years and a Finance Director for 3.5 years for Catholic Relief Services Jerusalem, West Bank and Gaza field offices. Prior to joining Catholic Relief Services Randa was the CFO for one of the largest NGOs in Palestine "Diyar Consortium," which is a Lutheran-based, ecumenically-oriented organization serving the whole Palestinian community, with emphasis on youth, women and the elderly.
Randa holds a MSc degree in Regional Development Planning & Management from University of Dortmund, Germany, as well as a BA in both Accounting and Business Administration.
Susan Y. Duberstein, Senior Technical Director for Programs
Susan Y. Duberstein
Susan Y. Duberstein is a Senior Technical Director for Programs. She plays a leadership role in managing IMA's technical and programmatic mandates. Susan brings more than 12 years of experience in design, administration, and management of public health projects funded by CDC, UNICEF, USAID, DFID, the Global Fund to Fight AIDS, Tuberculosis and Malaria, the World Health Organization, the World Bank, and other private donors.
She offers expertise in supporting diverse country program portfolios to strengthen local capacity for delivery of high quality HIV/AIDS services and in building capacity of supply chain management of HIV/AIDS, malaria, and family planning commodities. Susan's team supports IMA's centrally funded projects and country program portfolios to effectively design, implement, and track project outcomes, as well as identify and share lessons learned and best practices.
Prior to joining IMA in June 2013, Susan held positions with the Elizabeth Glaser Pediatric AIDS Foundation, John Snow, Inc. (JSI), and Social & Scientific Systems. Susan earned her Master of Arts degree from American University and holds a Bachelor of Arts degree in International Relations and Spanish from Drake University.
Matthew Hackworth, Director of Communications
Matthew Hackworth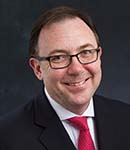 Matt Hackworth is the Director of Communications. He is a veteran of the relief and development field, working extensively in Pakistan, Thailand, Indonesia, Vietnam, Serbia, Kenya and other locales.
A contributor to Help and Hope: Disaster Preparedness and Response Tools for Congregations, he previously served as director of marketing and communications for Church World Service. Matt spent 13 years as a journalist, primarily producing stories for National Public Radio and its member stations across the U.S. His work has appeared on NPR's Morning Edition, All Things Considered, American Public Media's Marketplace, Voice of America and numerous other outlets.
Matt has attended graduate course work in media studies at Syracuse University and is a graduate of Virginia Tech.
Mary Linehan, Senior Quality Improvement Director
Mary Linehan
Mary Linehan is the Senior Quality Improvement Director.
Ron Otteson, Internal Audit Director
Ron Otteson
Ron Otteson is the Internal Audit Director. Ron's career started in the Peace Corps in Senegal before joining the accounting firm PricewaterhouseCoopers LLP.
He then spent nearly a decade conducting audits at investment banks in the U.S. Before joining IMA in November 2015, Ron spent five years managing audits for Catholic Relief Services in over a dozen countries.
Ron holds a Bachelor of Arts degree in economics from Miami University in Ohio and a Master of Business Administration from Baruch College in New York. He is a Certified Public Accountant (CPA) and a Certified Internal Auditor (CIA).
Nino Willsea, Senior Director of Contracts and Grants
Nino Willsea
Nino Willsea is the Senior Director of Contracts and Grants.