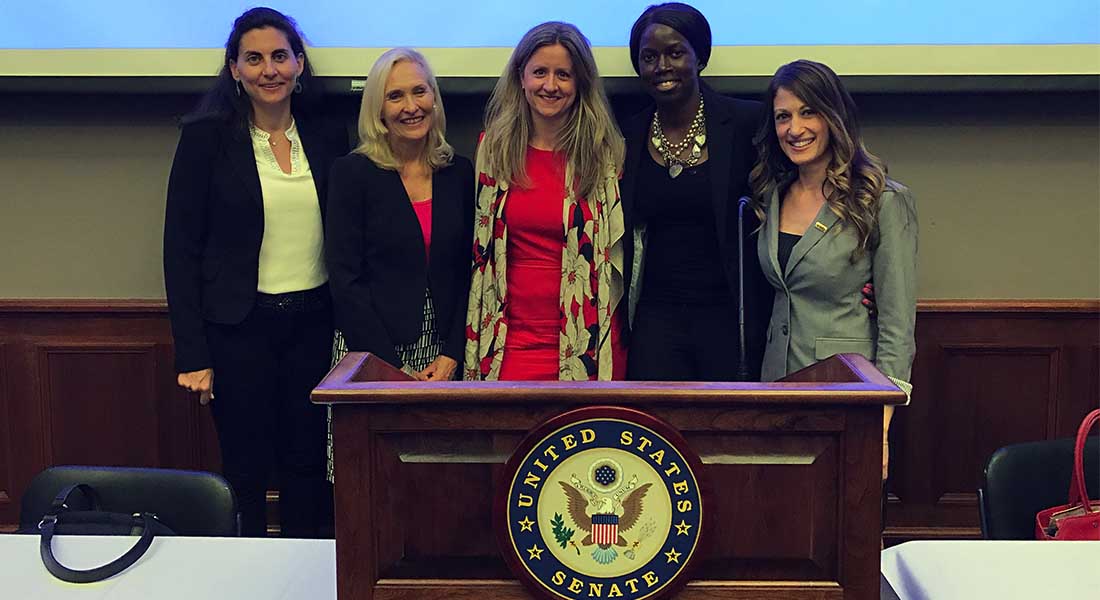 WASHINGTON, D.C.—Where a person is born should never result in a lifetime of inequity, predetermined hardships or great affliction caused by preventable diseases.
That's the message IMA shared at the June 19 Congressional briefing on the U.S. Role in Ending Neglected Tropical Diseases and Reducing their Impact on the World's Most Vulnerable People.
The briefing, hosted by the Senate Caucus on Malaria and Neglected Tropical Diseases, focused on the debilitating diseases that affect billions of people globally, predominantly in the world's poorest communities. As key partners in the fight to end neglected tropical diseases, or NTDs, RTI International, Helen Keller International, Uniting to Combat NTDs, the International Trachoma Initiative and IMA World Health came together to discuss the services, implementation, impact and moral imperative of this important work.
RTI is the lead for the USAID-funded ENVISION project that IMA supports in Tanzania, Haiti and the Democratic Republic of Congo, or DRC.
In Haiti, 72 percent of districts have achieved criteria for stopping mass drug administration, or MDA, and we treated 3,243,074 individuals, of which 805,092 school-aged children, for lymphatic filariasis, or LF, and soil-transmitted helminthes, or STH. Haiti is close to achieving its goal of eliminating LF in the country by 2020. In Tanzania, with help from the Ministry of Health, we have trained 11,414 front line health workers, 27,087 teachers and 90,284 community drug distributors who delivered treatments to more than 20 million people last year, while in DRC we have achieved 98.9 percent coverage for STH.

As a faith-based organization, IMA believes that all people deserve to lead healthy and productive lives. Our mission is to build healthier communities by collaborating with key partners to serve vulnerable people. Our vision is simple: health, healing and well-being for all. Our vision is based on the Christian call to serve one another and these values, which are centered on service, are shared across Christianity, the Abrahamic faiths and even those of no practicing faith. We may have differing theologies and ways that we relate to our world and our creator, but shared values bring us together to serve the most vulnerable.
Addressing NTDs in public health work is rooted in justice. The fact that these preventable diseases still affect primarily poor communities calls into question humanity's choices. IMA sees its role as an FBO to advocate for the poor who largely endure the burden of these diseases.
We also believe that we can do more together than alone, and the NTD partners gathered at the Capitol Hill briefing was a clear example of how building communities and leveraging relationships are key to serving the people who need us most. We also work with faith leaders, faith communities, faith organizations and local governments to ensure that we carry out our work in an effective, efficient and sustainable manner.
The word service is strongly emphasized in our work because it is truly at the core of our identity, and we believe that where a person is born should never result in a lifetime of inequity. The sad reality, however, is that the vulnerable people we serve were born into a world riddled with obstacles and hardships instead opportunities. We may all live on the same planet, but our worlds and our lives are very different.
Fatima is an example of a beneficiary that has benefited from this collaborative work.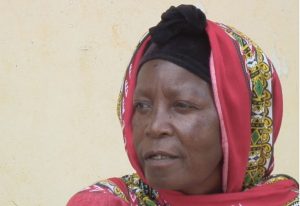 Fatima Murilimu Bushin, Tanzania
Fatima's trichiasis meant that she could not work and she could not take care of her children. She was progressively losing her eyesight and that, along with the the affliction of the condition, caused her a lot of suffering. After her surgery, Fatima says she can now see, take care of her children and she is happy again.
We, as a community, changed and possibly saved her life.
With Fatima and countless other beneficiaries, their stories teach us a valuable lesson that is very clear. What we would expect as part of our standard treatment is regarded as a life-saving, miracle by the many people we serve through this important work. This should never be the case.
Fortunately, with help from the U.S. government and the incredible work of the NTD community and partners, we are saving lives and making a positive difference. As a result, according to RTI,  2 billion cumulative treatments have been provided, 198 million people are no longer at risk for lymphatic filariasis and 85 million people are no longer at risk for Trachoma.
Together we have touched the lives of billions of vulnerable people, and are giving them the health, healing and well-being they equally deserve.