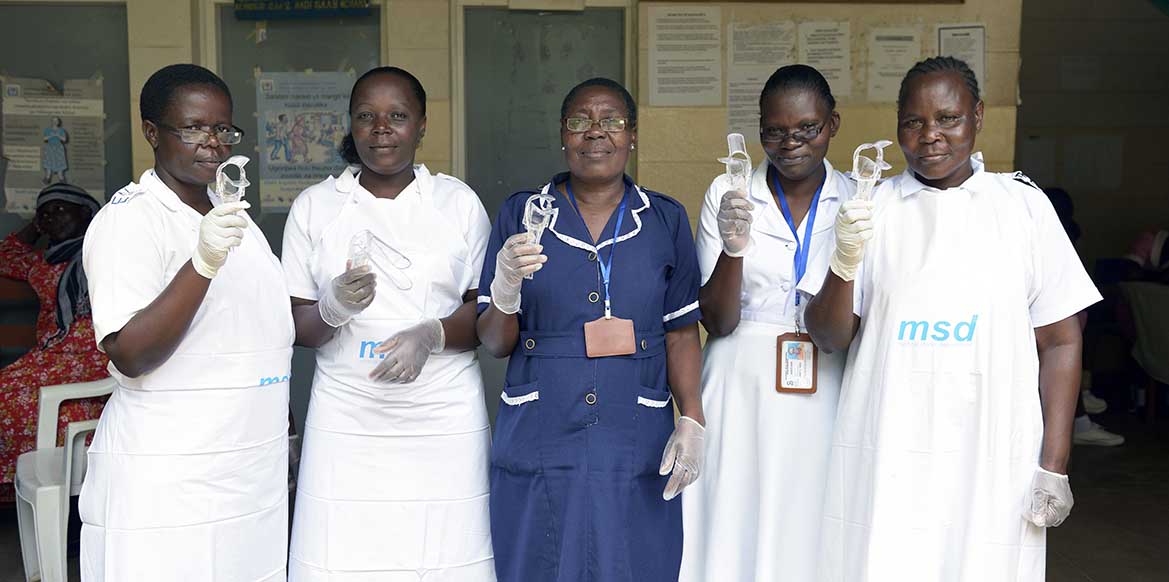 W
orld Humanitarian Day, officially celebrated on Aug. 19, is a time to celebrate the spirit that inspires humanitarian work around the globe.
This year, IMA is recognizing some of the people who make our work possible, forging ahead despite danger or adversity, in our ceaseless efforts to bring health, healing and well-being to all.
Please join us as we honor and shine a light on these community members who truly are "unsung heroes."
Anastasie Tshimbila
Where does she work?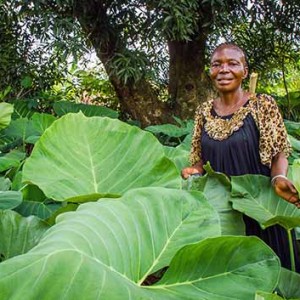 Tshimbila resides in Kalonda village in the province of Kasai in the Democratic Republic of Congo.
Why is she an unsung hero?
She was one of the first people trained in IMA's nutrition program in DRC to feed malnourished infants and to do gardening in 2013. Tshimbila quickly put into practice what she had learned, actively gardening, feeding her family with a wide variety of green-leaf vegetables and multiplying seeds. She began to distribute seeds to other community volunteers who had not succeeded with their gardens and to families with malnourished children. She even gave those families a portion of her vegetables. People come to her home wanting to learn how to garden and she shows them. She is a resource person in her village and with her guidance, home gardens are flourishing.
A dynamic woman with a master's degree in theology, Tshimbila teaches classes at a local Bible institute, raises nine adopted children and finds time to volunteer in her community, where she has become a role model.
She has added different vegetables to her garden and grows fruit trees, such as papaya, avocado and banana trees. She also produces palm oil from her trees and uses the oil to make nutritious porridge. She shows mothers how to cook enriched porridge and how to feed the whole family.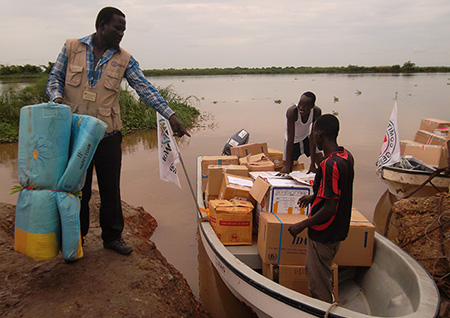 Dr. Oleny Amum
Where does he work?
He is a medical supervisor in Kodok in Upper Nile in South Sudan. Dr. Amum supports the emergency health program for internally displaced persons.
Why is he an unsung hero?
Dr. Amum is a dedicated staff member. He has supported the project diligently for about three years. In rough terrain, he walks, uses a quad bike and canoes to get where he needs to go. He sometimes also travels at night in insecure areas to ensure internally displaced people get the medical services they desperately need.
Sunarti
Where does she live?
She works as a village midwife in Basarang Village, Kapuas district, Indonesia. She supports the National Nutrition Communications Campaign.
What makes her an unsung hero?
Sunarti, 39, initiated a mothers' class in Basarang village in Kapuas, Central Kalimantan in Indonesia. Basarang is a remote and disadvantaged village, being far behind in terms of social and economic development. Although much development and health progress has been made in recent years, the problem of childhood stunting remains significant with 35.6 percent of Indonesian children considered to be stunted. Basarang is a village where stunting is particularly high. Sunarti recognized a need to do something more for her village. She believes that simple visits to the health clinics every now and then are not enough, especially if one wants to reduce stunting rates quickly. She quickly realized that talking with the mothers intimately and listening to their problems makes room for open communication, which could improve their practices. With this understanding and through her hard work and dedication to the community she serves, Sunarti started a mothers' class that encourages education and facilitates this network of sharing experiences and knowledge with mothers. Sunarti also mobilizes the male community members every Friday after activities at the local health clinic. It's the only time available for the fathers because they don't usually work in the fields on Friday. Sunarti's tasks in the class include educating mothers to ensure adequate nutrition throughout pregnancy and in the first two years of their child's life. This includes exclusive breastfeeding for the first 6 months and advocating for healthy living. Using her own money and some small contributions from the community, Sunarti and her colleagues also serve mothers nutritious, local and affordable meals in the mothers' class. In serving the community, sometimes Sunarti has to sacrifice a lot of time that she would spend with her young children at home. She does not go home before all of the needy mothers in her community are taken care of. She lives far away from the health clinic and makes big sacrifices. In her words, she feels that "helping the community makes the sacrifice worthwhile."
Saad Mbiro
Where does he work?
Saad Mbiro is a health worker at Masasi District Council in Tanzania.
Why is he an unsung hero?
He is the only clinician in his district who has gone through training on basic eye care services, including trachoma trichiasis surgery. Furthermore, he has become the first TT surgeon in his region under the SAFE program implemented by IMA World Health. So far, the program has executed 1,679 surgeries, with Mbiro performing more surgeries than any other surgeon in the program.