"Can the Church be viewed as part of a social protection system?"
On March 14, IMA World Health and Lutheran World Relief—on behalf of the We Will Speak Out U.S. coalition—will host a parallel event at the United Nations' 63rd Commission on the Status of Women (#CSW63). 
The public is invited to join us to explore the role of the Church in preventing and responding to sexual and domestic violence—a major threat to the safety and equality of women around the world.
This discussion will be informed by the lessons learned from IMA World Health's successful partnerships with local churches and faith-based organizations to address sexual and gender-based violence in the Democratic Republic of Congo. Panelists will also discuss the implications of the 2018 Broken Silence 2.0 report—developed by IMA and Sojourners on behalf of the We Will Speak Out U.S. coalition—which describes how U.S. pastors' attitudes to sexual and domestic violence are changing in the #metoo era.
We hope to see you there! Follow the discussion on Twitter @imaworldhealth via #brokensilence.
Questions? Please contact Jennifer Bentzel at @email or (717) 353-5088.
Our Panelists:
Event Details:
"Can the Church be viewed as part of a social protection system?"
Thursday, March 14, 2019
8:30-10:00 AM
4 W. 43rd St., New York City
Aqua Room
Admission is free
Space is limited; please plan to arrive early
Dr. Jo Lusi, Co-founder, HEAL Africa. Dr. Lusi has been an orthopedic surgeon in rural Congo for most of his adult life. He studied medicine at the University (formerly Louvanium) of Kinshasa, Congo, and did his orthopedics specialization in Belgium. After completing his studies, he returned to Nyankunde Mission Hospital, and worked there as an orthopedic surgeon for the next nineteen years. In 1993 he joined MAP International in Nairobi as Regional Director of Health Development. He returned in 1994 to Goma, in Congo, and in 1996 began the work now registered in Congo as DOCS HEAL Africa, training young African doctors to carry on the work of mission hospitals in rural medicine. His vision and passion are inspiring the new generations of young medical professionals. Dr. Lusi was a senator in the transitional government of Congo, but his first love is orthopedic outreach surgery for disabled children in remote corners of Congo.
Kirsten Laursen Muth, Special Advisor for International Programs, Episcopal Relief & Development. Kirsten currently serves as Special Advisor for International Programs at Episcopal Relief & Development, where she created and leads their strategy to engage men and women faith leaders at institutional and community levels to promote gender justice and end violence against women, girls and children. Prior to that she served as the Senior Director for International Programs. She has also served as the Deputy Director of Church World Service and the Director of Community Education at Helen Keller International, where she designed behavior change,  communication strategies, and training tools for global health issues including onchocerciasis and trachoma control, micronutrient initiatives, and community health care. Kirsten holds a degree in Foreign Service, and Masters Degrees in Social Anthropology and Adult Education. She is most passionate about leadership development, particularly as it supports faith leaders to more effectively and consistently ensure that their communities are regarded as safe spaces and reliable champions of gender justice, as well as to institutionalize these approaches within religious institutions and their governing bodies.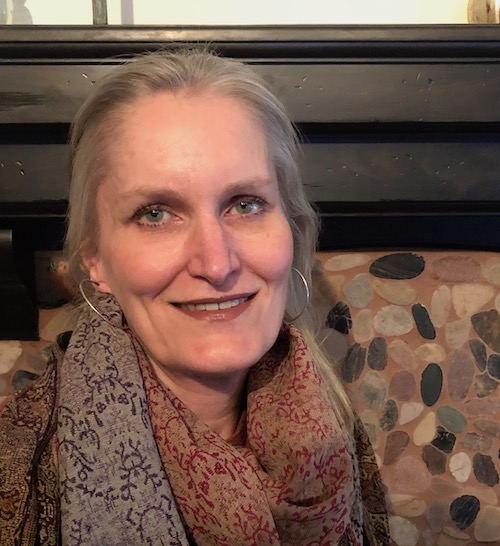 Rev. Dr. Monica Coleman, University of Delaware. 
Monica A. Coleman is a Professor of Africana Studies at the University of Delaware and a former Professor of Constructive Theology and African American Religions at Claremont School of Theology in southern California. There she also served as a Co-Director the Center for Process Studies and Director of Process and Faith.  Coleman has earned degrees from Harvard University, Vanderbilt University and Claremont Graduate University. She has received funding from leading foundations in the United States, including the Ford Foundation, the Andrew W. Mellon Foundation, and the Woodrow Wilson Fellowship Foundation, among others.
Answering her call to ministry at 19 years of age, Coleman is an ordained elder in the African Methodist Episcopal Church. She brings her experiences in evangelical Christianity, black church traditions, global ecumenical work, and indigenous spirituality to her discussions of theology and religion.
Coleman is the author or editor of six books, and several articles and book chapters that focus on the role of faith in addressing critical social and philosophical issues. Her memoir Bipolar Faith shares her life-long dance with trauma and depression, and how she discovers a new and liberating vision of God. Her book Making a Way Out of No Way is required reading at leading theological schools around the country, and listed on the popular #BlackWomenSyllabus and #LemonadeSyllabus recommended reading projects.
Coleman's strength comes from the depth of her knowledge base and from her experiences as a community organizer, survivor of sexual violence and as an individual who lives with a mental health challenges. Coleman often teaches Bible study in her local church, and speaks widely on religion and sexuality, religious pluralism, churches & social media, mental health, and sexual and domestic violence. Coleman is based in Los Angeles, and lives in an intergenerational household where she is an avid vegan cook and cyclist.
Jenna Barnett, Sojourners (Panel Moderator). Jenna is the Women and Girls Campaign Coordinator for Sojourners. In this position, she writes stories to lift up the great work of women faith leaders, advocates for policy reform on Capitol Hill, and encourages churches to become safer spaces for survivors of violence.
Before joining the Sojourners team, Jenna worked as a Peace Writer for the Women PeaceMakers Program at the University of San Diego's Kroc Institute for Peace & Justice, where she used creative nonfiction, interviews, and conflict analysis to tell the life story of Pauline Dempers, a human rights activist and torture survivor from Namibia. The narrative, Tell Them Our Names, is available to online readers for free. It's a life goal of Jenna's to continue lifting up the stories of women who are cooler than she is.
Jenna has also worked for the International Rescue Committee in San Diego. As Land and Learning Coordinator, she managed the IRC's large urban gardens, composed of growers from dozens of different countries. During this time, she worked with refugees from Somalia, Iraq, Cambodia, and Uganda who continue to improve the health of their local communities and food systems in creative (and often tasty) ways.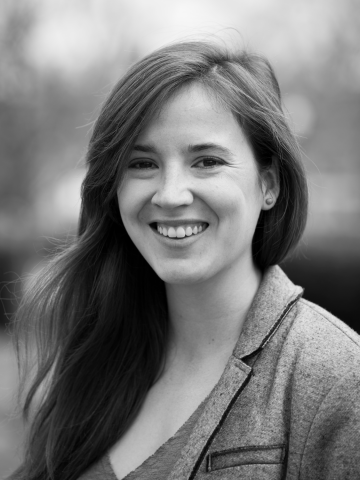 Founded in 1960, IMA World Health is a global, faith-based nonprofit that works with communities to overcome their public health challenges.