With funding from the Global Fund through PSI, IMA overcomes challenges and divisions to achieve
health, healing
and
well-being for all
.
By Emily Esworthy / Photos by IMA World Health staff
Malaria is a serious health threat in South Sudan, and the entire population is at risk. At the end of 2017, the World Health Organization said malaria is the "number one killer" in South Sudan, with more than 1.3 million people infected throughout the country. An estimated 220 people die each week from the life-threatening, but curable, disease that is spread by the bite of infected mosquitoes.
To reduce the burden of the disease, the Government of South Sudan has adopted the use of long-lasting insecticide-treated nets as a primary strategy. With funding from the Global Fund through Population Services International or PSI, IMA World Health recently completed a two-year effort called Scaling Up Malaria Interventions to distribute nets in the 10 states of the Greater Upper Nile and Greater Jonglei regions. These states, located in the northeast part of the country, are widely recognized as the most difficult to reach due to insecurity and accessibility issues. The limited roads become impassable during the rainy season, and conflict is ongoing.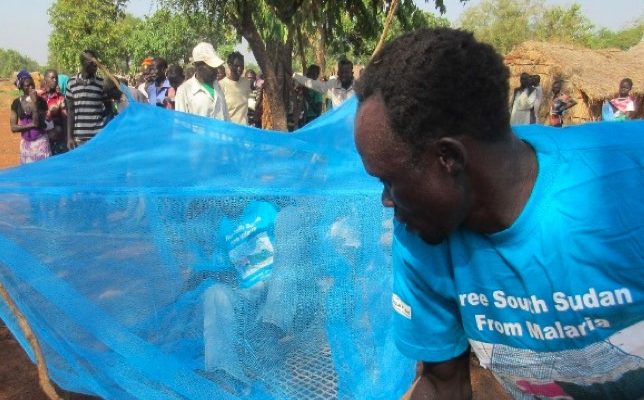 While multiple factors at the national level undermine peace in South Sudan, in some areas where IMA works ethnic tension at the community level also fuels violence and displacement. Where distrust runs high, efforts to cross the divide are worth celebrating. Indeed, IMA worked hard to ensure that as many of our target beneficiaries as possible, regardless of tribe or affiliation, received nets and information on their proper use through the Scaling Up project. With the help of 3,079 volunteers from the local villages, IMA distributed more than 1 million nets from 2016 to 2017—providing protection from malaria for as many as 2 million people from a variety of ethnicities.
This is IMA's vision of health, healing and well-being for all becoming reality.
"When it comes to supporting NGO activities in our states here, IMA does not see our cultural marks, put on our bodies for our identity. The team works with all of us very well."
—Daniel Dau, community volunteer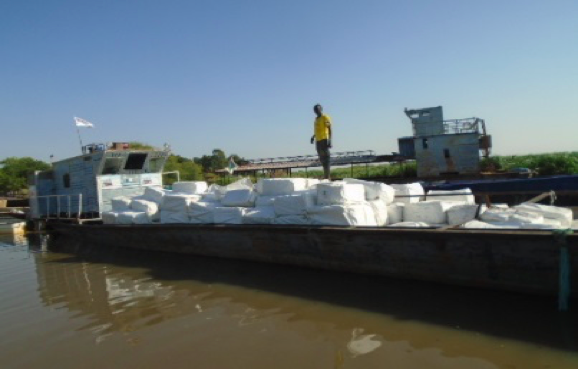 And while the challenges are many, IMA recognizes that empowering and mobilizing local structures and individuals fosters local ownership and, importantly, hope.
Bout Diang, payam administrator, commented, "IMA started working in this state many years ago. Without the support they are giving us, I doubt if we would be receiving any medical care. When we sit with IMA staff, they always tell us that one day things will be okay. We feel emotionally better, and strong to bear the challenges we are facing. Now with the mosquito net distribution, IMA is having us lead the exercise and select our own people to do the job."
And now, through our collaborative efforts, people in Diang's community—and some two million others across the Greater Upper Nile and Greater Jonglei regions—have bednets to help protect them from malaria, South Sudan's number one health threat.

Founded in 1960, IMA World Health is a global, faith-based nonprofit that works with communities to overcome their public health challenges.