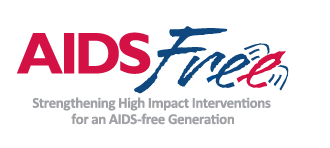 We are pleased to announce that IMA, as part of a team led by JSI Research & Training Institute, Inc. (JSI), has been awarded the Strengthening High Impact Interventions for an AIDS-Free Generation (AIDSFree) project, by the United States Agency for International Development (USAID). Other partners are Jhpiego, Encompass, Elizabeth Glaser Pediatric AIDS Foundation, the International HIV/AIDS Alliance, PATH, and Abt Associates.
The purpose of this project is to support and advance implementation of the U.S. President's Emergency Plan for AIDS Relief (PEPFAR) by providing capacity development and technical support to USAID missions, host-country governments, and HIV implementers at the local, regional, and national level.
In line with the PEPFAR Blueprint: Creating an AIDS-free Generation, the team will mobilize new technologies and service delivery innovations, address and remove barriers to scaling up effective approaches and advance global HIV prevention best practices.
Learn more about the Award and AIDSFree Team.