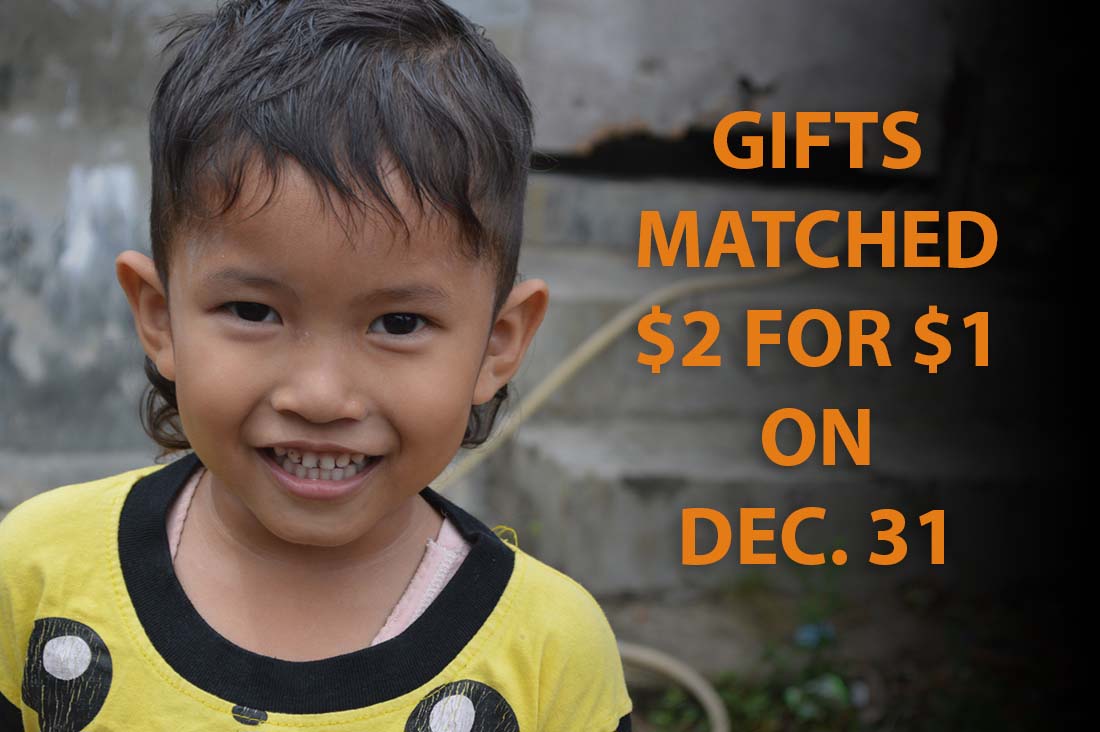 HELP US REACH OUR END-OF-YEAR GOAL!
Gifts made to IMA World Health support our entire mission of health, healing and well-being. They will be directed to where they are most needed. Gifts are tax-deductible as allowed by U.S. law.
If you need assistance, contact Fundraising Officer Jennifer Bentzel at 717-353-5088 or email @email. Reach our headquarters at (202) 888-6200.
IMA World Health works in some of the world's most fragile places where poverty, conflict or natural disaster create ongoing challenges, especially for the most vulnerable. To achieve our vision of health, healing and well-being for all, the first thing we must nurture in the communities we serve is resilience.
Resilience is often revealed in the more subtle aspects of our work—training, empowering, developing and strengthening change day by day. Sustainable change is an investment. Resilience is the ability to overcome challenges and continue moving forward, and it is priceless.
With this in mind, we are sharing IMA World Health's Annual Report for the 2017 fiscal year. While we've served an incredible number of people this year, we hope you'll see more than that. Please take a few minutes to read about how IMA, with the generous support of donors like you, is building resilience and creating lasting change for the people and communities we serve around the world.
Truly, you are such an important part of this work. Your support helps us turn our vision of health, healing and well-being for all into a reality!
From now until Dec. 31, all gifts will be matched dollar-for-dollar by an anonymous donor. Please give generously to help us to deepen our investment for people in need—to continue meeting immediate needs while strengthening systems to overcome challenges long into the future.
Look what we've accomplished together!
63.8 million people were reached through media campaigns promoting good nutrition
IMA uses both mass media, such as national TV and radio campaigns, as well as grassroots communication methods to encourage parents and other caregivers to adopt healthy behaviors to reduce stunting. Read on.
390,570 women gave birth under trained care in a facility, improving maternal and child health
Women and children often suffer the deepest health impacts of poverty. IMA World Health programs engage pregnant women, mothers and children to support their health, growth and well-being. Read on.
30,000+ survivors of sexual and gender-based violence were reached
In Eastern Congo, SGBV is both a tool of war and a prevailing cultural norm that causes serious medical, psychological, economic and social suffering for survivors, their families and communities. IMA's holistic approach to addressing SGBV—incorporating social and financial recovery, as well as health—has made a lasting difference. Read on.
2.3 million mosquito nets were distributed to prevent malaria
IMA World Health works to prevent and treat malaria in some of the most insecure and challenging areas of South Sudan and the Democratic Republic of Congo. Read on.