I
t's a festive time for the IMA Construction Team as they prepare to inaugurate their 16th new health center in Kasai Province since the start of the ASSP project. Another 36 health centers are still in progress across all five health zones where ASSP works. It is well known that new health centers greatly increase the health of a community by providing treatment for diseases and a safe place for new mothers to give birth. What is less known is the capacity building that takes place with each new center.
Since February 2014, the construction team has trained over 1,080 individuals in rural communities on durable construction techniques. For each new health center, IMA employs members from the community who already have some knowledge of construction and uses an "x+1" training approach to further build on that knowledge.

"We use an x+1 approach to training. That means we take what the individual already knows ("X") and add one element to the training. When the individual gets the "+1", we add another, then another. Our goal is for workers to advance in their understanding and capacity in construction. We want them to become better at what they do, ensuring a more reliable vocation for them in the future once ASSP is finished as well as ensuring the buildings in their community can be of higher quality, lasting longer. The other huge added bonus is that there are trained workers left in every community where we have been able to build a health centre. These trained workers ensure that maintenance will happen. You often see older buildings from colonial times that are in terrible shape due to lack of maintenance. The lack of qualified workers left in the community to maintain the buildings definitely plays its part in that process of dilapidation. It is our hope that ASSP leaves qualified workers in its wake." –Evan Schellenberg, Construction Project Coordinator
When was the last time you were this excited?
Site supervisors, like Innocent Biandi from the Bofulafu site in Equateur, are the cornerstones for each new site. They are already experienced architects or engineers or have worked in construction for many years. Although they have much experience they still need to be trained on improved construction methods and durable materials. ASSP provides this training so that once the project has completed, they can continue to spread knowledge and train their future employees on how to make a building that will last.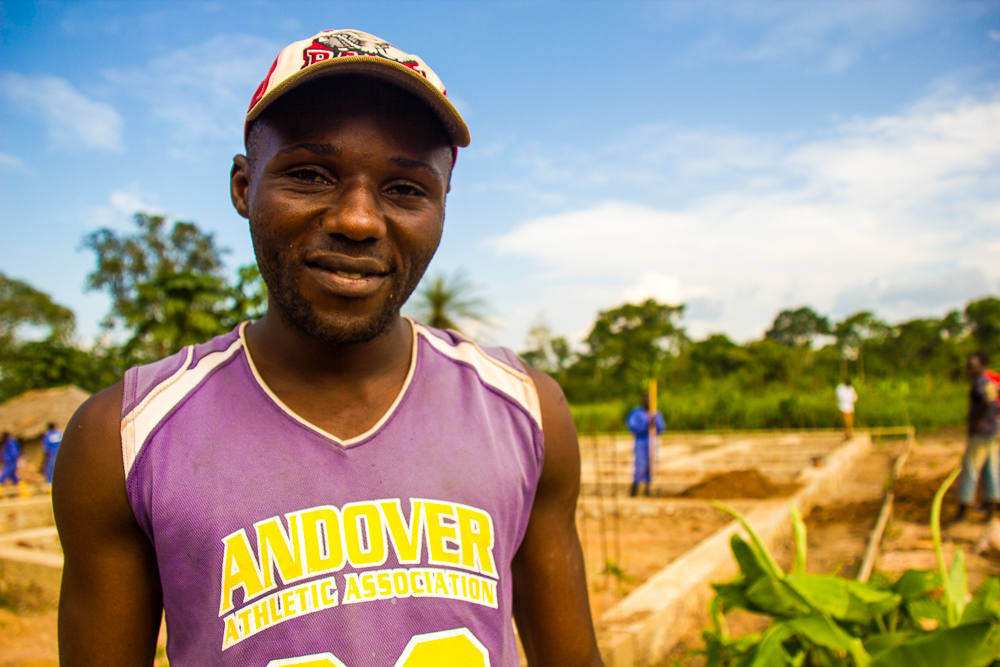 Store keepers also play a crucial role. Mireille Kodoa Ndekote, also from Bofulafu, keeps stock and consumption records for the site, ensures the tools and materials are kept safe and in good shape, completes site documentation such as timesheets and pay information, and assists the site supervisor in completing site progress reports.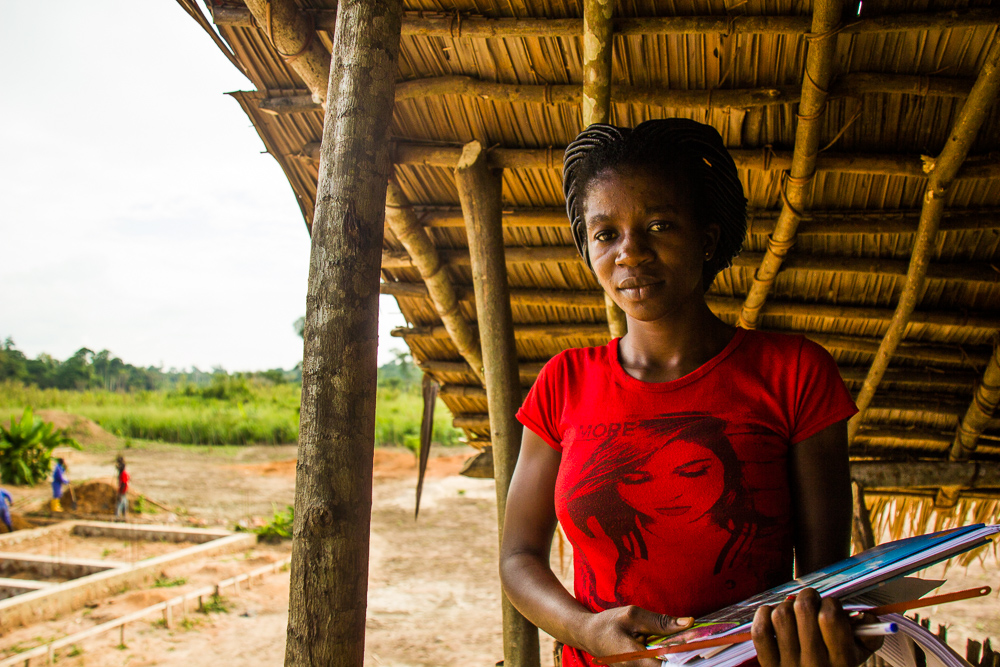 Each site also employs three masons and six mason helpers. Many of these workers have little to no training in durable construction techniques since many of the local buildings are made only from sticks and mud. These builders are trained in sifting and mixing methods as well as the correct dosage for the grout. 
Last, the site has three polyvalent masons. Since it is often very difficult to find highly skilled workers in rural communities,  ASSP trains these "Jack of All Trades" in carpentry, form work, iron work, plumbing and electrical.
In addition to the 16 construction site workers are the brick makers. At the beginning of each site, IMA brings manual brick presses on site to make the 18,000 bricks that will be used for each health center's construction. An ASSP trained brick maker travels to the village site and trains local workers in proper soil analysis and composition as well as teaching the technical knowledge required in making stabilized compressed earth bricks. Each team consists of about eight workers but far more are generally trained in each village in order to allow more people an employment opportunity.
Once a health center has been completed many of these workers go on to work on other job sites. This allows them to spread their newfound knowledge of durable construction and improve the quality of buildings throughout the community.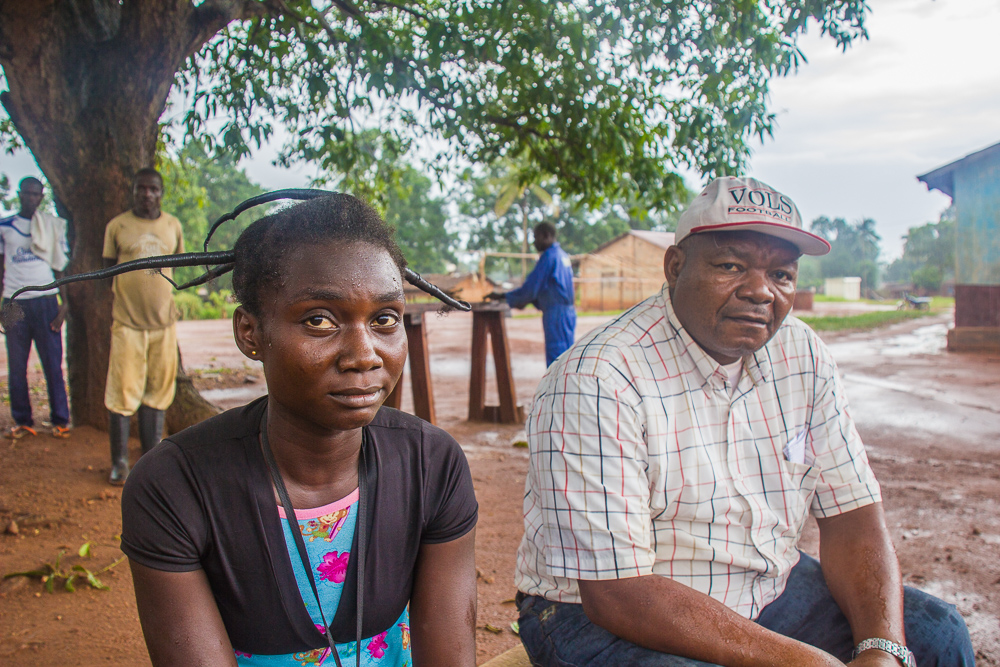 The Projet d'Accès aux Soins de Santé Primaire, or the Access to Primary Health Care Project (ASSP) is a 5-year, £182.9 million (US $304.5 million) project funded by the department for International development (DFID) through UK Aid and the Swedish International Development Cooperation Agency (Sida). The ASSP project seeks to improve primary health care in 56 health zones in five provinces of the Democratic Republic of Congo – Kasaï Occidental, Maniema, Equateur, Oriental and South Kivu – for a population of 8.3 million people. IMA World Health leads the consortium of implementing partners including SANRU, CARITAS, World Vision and IRC, with technical assistance from Tulane University (in collaboration with the University Of Kinshasa School Of Public Health), Pathfinder, HISP, and IntraHealth.