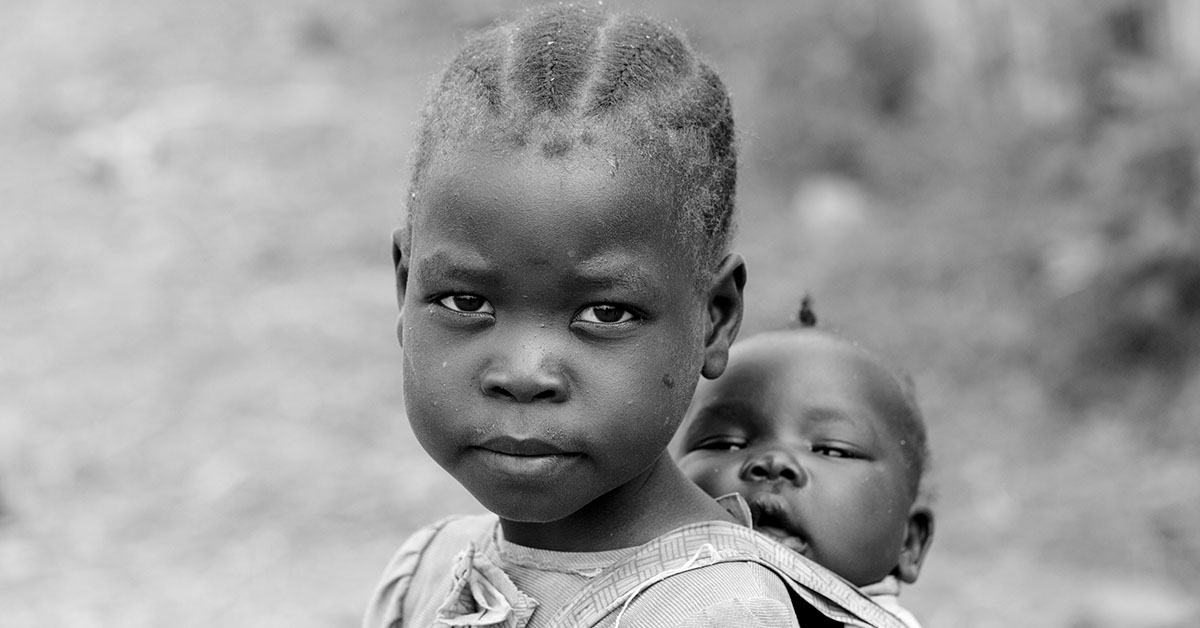 Kindly note that this campaign has ended. If you'd like to give to IMA World Health, we invite you to visit imaworldhealth.org/donate.
Gifts to IMA World Health are tax-deductible as allowed by U.S. law.
South Sudan needs you.
Nearly 5 million men, women and children are at immediate risk for starvation following the World Food Programme's declaration of a famine event in South Sudan. Regional violence and climate change have affected the ability of people in the world's youngest country to raise livestock, farm vegetables or harvest grains.
Hunger in the country is at its worst point since fighting erupted more than three years ago between rival forces – the Sudan People's Liberation Army, loyal to President Salva Kiir and the SPLA in Opposition backing First Vice-President Riek Machar.
With an estimated 1 in 4 South Sudanese in need of immediate help, many – if not all – traditional methods of achieving food security have been thwarted. More than 2 million people have fled their homes in response to violence, complicating existing efforts to provide emergency feeding and other humanitarian services, such as medical care. As the situation worsens, there is additional concern for compounding public health problems such as cholera.
"An official declaration of famine will have an impact that lasts for years."
—IMA Technical Advisor Dr. William Clemmer
IMA World Health has extensive experience working in high-risk environments and has been operating in South Sudan since 2008. It is one of the few international health service delivery organizations continuing to address critical needs in South Sudan. Operating primarily in Jonglei and Upper Nile states, the agency has worked with the South Sudan Ministry of Health, World Bank and other partners to provide clinics and other points of access to basic medical services to about 25 percent of the country's population, despite ongoing challenges of violence and instability.
Your contribution will help us to provide:
Medical clinics
IMA World Health has used prefabricated and mobile health facilities extensively in Upper Nile and Jonglei states, currently at high risk for slipping into famine. Prefabricated units allow for quick set-up and operation while mobile clinics help reach the most vulnerable communities that might not otherwise receive care. Funding for additional mobile and prefabricated clinics will allow remote communities in need access to supplemental nutritional interventions and basic medical care.
Local partner engagement
IMA World Health will engage existing local partners to ensure they are able to respond to needs as the humanitarian crisis evolves. IMA works with many local organizations to broaden our impact and geographical reach. IMA will issue emergency grants to partners offering critical, life-saving nutrition interventions during this crisis. Partners are already performing critical feeding, nutrition and medical screening work. Additional funding will allow for grants that partners can use to secure necessary interventions such as ready-to-use therapeutic food or micronutrient sprinkles.
Medicine and commodity procurement
Supplemental ready-to-use therapeutic food, oral rehydration therapy and additional medicines to address malaria and other infections are urgently needed. Malnutrition puts a population already at high risk for infection in even greater danger.
Please join us by offering your life-sustaining support.
ABOUT IMA WORLD HEALTH
Founded in 1960, IMA World Health is a global, faith-based nonprofit that works with communities to overcome their public health challenges.