B
efore Hurricane Matthew struck Haiti, the IMA team had made substantial progress in providing clean water and access to basic sanitation and hygiene interventions at 60 schools in the Southeast, South and Grand'Anse departments.
With funding from Episcopal Relief & Development, new latrines had been built or renovated, handwashing stations had been installed and school health clubs were busy. The Healthy Schools, Successful Children project, which began in 2015, was on schedule to be completed by the end of June 2017 as planned.
But the category 4 hurricane that passed directly and slowly over Haiti's southern peninsula on Oct. 4, 2016, halted and, in many cases, destroyed that work.
"It was really disheartening to see the impact of this disaster where almost 90 percent of schools that we are targeting in this project were devastated," Dr. Paul-Emile Dalexis, the WASH Program Manager, said.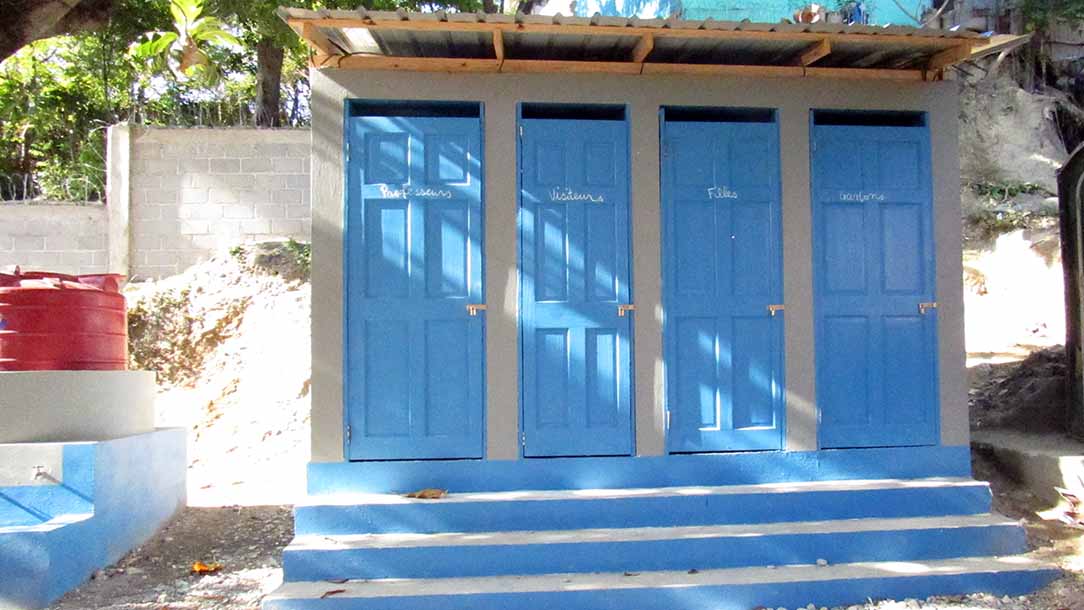 While most schools were affected and had some damage from the hurricane, a total of 25 of the project's 60 schools were severely damaged and weren't functional without major repairs: nine in the Southeast, seven in the South and nine in Grand'Anse. A dozen schools were also used as temporary shelters by displaced community members, including eight schools in the South and four in Grand'Anse.
Despite many challenges, all of the project schools were open and educating children again by mid-January, less than four months after the hurricane.
In addition to the physical damage to buildings, there was also a rapid increase of cholera in the affected areas, Dalexis said. The IMA team responded by distributing water, sanitation and hygiene materials in schools, as well as filters for water purification.
The IMA team also worked closely with school directors to restart hygiene lessons, school health clubs and inter-school competitions. Efforts are emphasizing prevention of waterborne diseases because many water sources have been contaminated. However, without functional latrines and access to clean water, it has been difficult to put those messages into practice.
Although most project-related schools are functioning, there is still much to do. Many schools need overall repairs, such as new roofs, repairs to walls and pieces of fences need to be replaced. The Ministry of Education has a committee working on strategies to fund general repairs, and IMA will encourage that work moving forward.
The necessary efforts will take time and funding, and IMA is ready to work with partners and the Haitian government to recover and build upon the progress that was underway before the hurricane.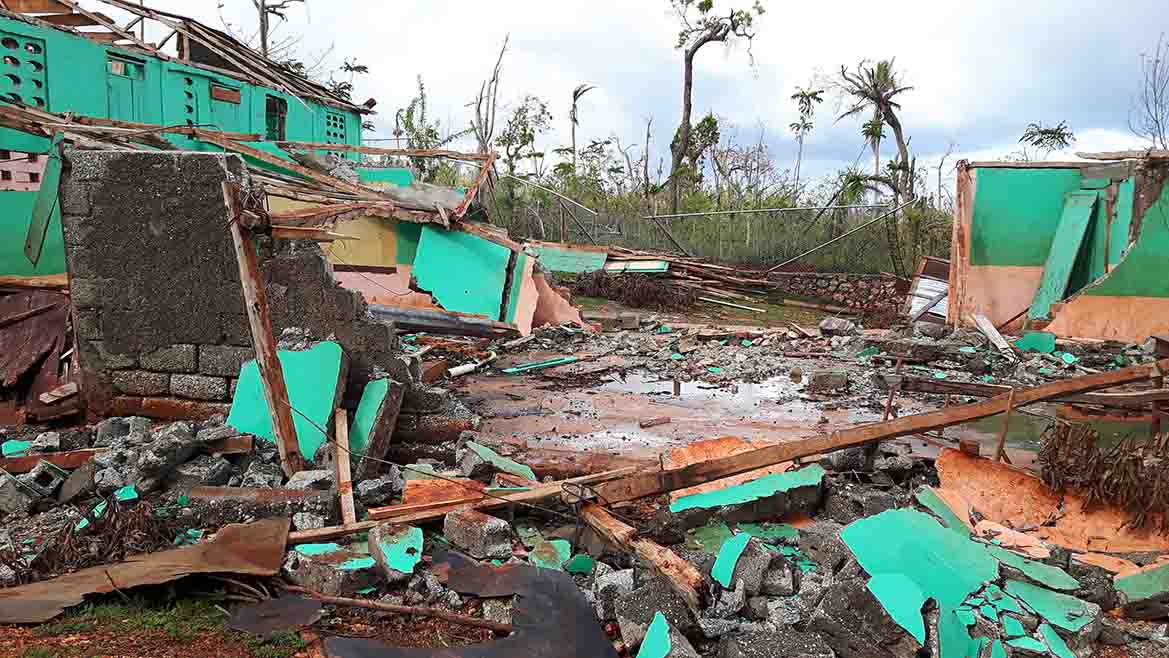 About Healthy Schools, Successful Children
IMA World Health and member agency Episcopal Relief & Development are working together to improve students' health, school participation and educational success through water, sanitation and hygiene interventions in 60 public and Episcopalian schools in the Southeast, South and Grand'Anse departments. Launched in 2015, the project aims to provide or build latrines, reservoirs, water filters, and handwashing stations in schools as well as establish frameworks that enable schools and communities to sustain progress and maintain the infrastructure beyond the project's lifespan.