D
r. Franklin Baer, a senior advisor to IMA World Health and vice president of SANRU NGO, received the 2017 CCIH Christian International Health Champion Award. The honor recognizes an individual who has dedicated his or her life to global health from a Christian perspective, made significant contributions to the field and to the development of Christian Connections for International Health.
Dr. Samuel Mwenda, the 2016 Champion and a former IMA board member, presented Baer with the award Saturday, July 15, the final day of the CCIH 2017 Conference at Johns Hopkins University.
Baer has been a key figure in IMA's work for many years, providing vital technical assistance in developing and launching IMA's first major health systems strengthening project, SANRU III, in the Democratic Republic of Congo from 2001-2006. The project strengthened the capacity of about 60 health zones for priority primary health care interventions and health zone support systems. The target population of 8.9 million people made it one of the largest service-delivery projects sponsored by the United States Agency for International Development at the time.
Baer's leadership continues to be instrumental in IMA's work in war-torn South Sudan and DRC.
"Dr. Baer has public health degrees from Antwerp, Johns Hopkins and Tulane, but acknowledges that he became a health systems development specialist through 45 years of program design, implementation and evaluation, primarily in Sub-Saharan Africa," according to CCIH's announcement of the award.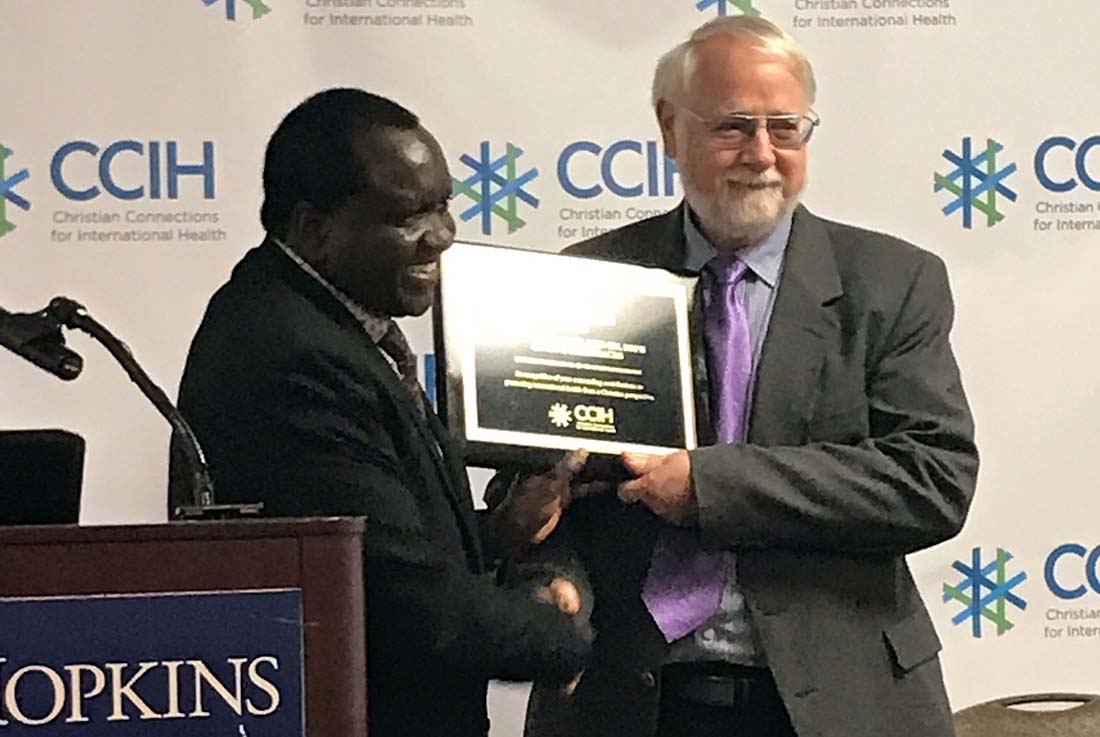 Founded in 1960, IMA World Health is a global, faith-based nonprofit that works with communities to overcome their public health challenges.