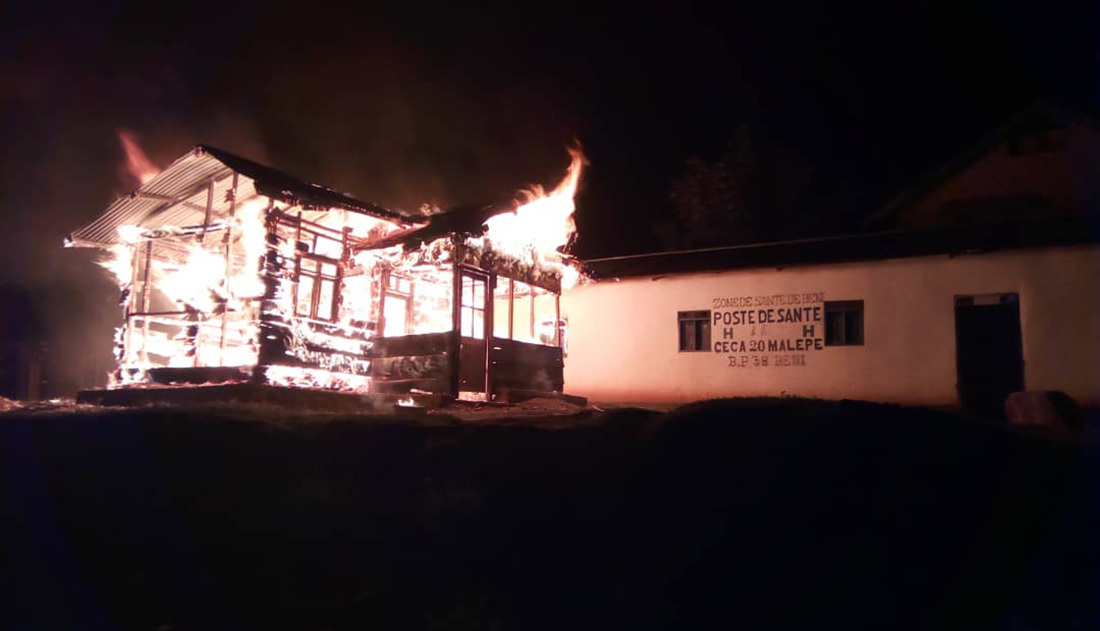 FOR IMMEDIATE RELEASE
Media Contact
John Rivera, Lutheran World Relief and IMA World Health
@email, 443-604-2918
Armed group attacks IMA World Health-supported clinic responding to Ebola crisis in the Democratic Republic of Congo

WASHINGTON—An armed group this week attacked and looted an IMA World Health-supported health facility involved in the Ebola response in Butembo, North Kivu province, Democratic Republic of Congo (DRC).
The assault occurred as Ebola cases in Congo are surging. Last week, 103 new infections were reported, the highest since the outbreak was declared in August 2018. The World Health Organization reported 1,207 confirmed cases as of mid-April, with 821 confirmed deaths, making this Ebola crisis the second-worst in history.
The incident — one of several carried out against Ebola clinics recently — is prompting IMA World Health to engage and inform communities about the cause and danger of the disease to increase the number of people going to health facilities for care and to mitigate distrust and violence towards health workers carrying out the Ebola response.
"The climate of violence and community resistance to the Ebola response has unfortunately become a common event in the current outbreak," said Dr. William Clemmer, who is leading the IMA World Health Ebola response in the region. "It has fueled both a surge in the number of cases and undermined the efforts and, in some cases, the resolve of Ebola workers."
On April 15, an armed group of men attacked the health facility in Butembo after 10 p.m., forcing their way into the facility and firing several shots into the air before proceeding to break glass windows and doors, and throw furniture, medical records, trash receptacles and equipment on the floor. The intruders abducted a male nurse and left with money, drugs and a telephone. He was released the next morning, physically unharmed but traumatized by the incident.
The attack on the clinic supported by IMA World Health follows attacks on dozens of other clinics in late December post-election violence.
Since January, IMA World Health and Lutheran World Relief have been operating as a combined organization to dramatically increase our impact on breaking the cycle of poverty and promoting healthier families and communities throughout the world.
# # #