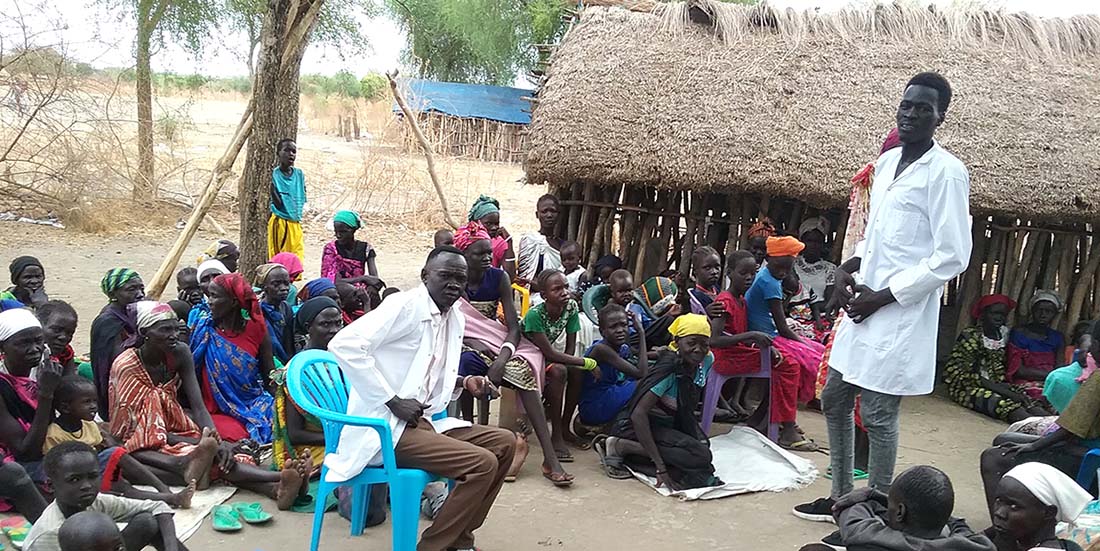 Story by Gary Fields/Photos by Duncan Ochol
IMA World Health and Lutheran World Relief

N
yabiliew Gathkor knew she needed help. Three months pregnant, she began bleeding so badly she considered walking nearly 20 miles through the conflict and disaster-prone landscape she calls home in Wai, South Sudan.
Thanks to the generous support of the American people, help came to Nyabiliew instead.
Continuous conflict and disaster in this remote region of the world's newest country mean accessing health facilities is difficult. With funding from the U.S. Agency for International Development's Office of Foreign Disaster Assistance (OFDA), IMA has been able to provide emergency health care in South Sudan since 2014. Yet the struggle to provide access to basic health services and to battle widespread, chronic diseases—like the malaria that made Nyabiliew so sick—continues.
There are only footpaths from the clinic at Longor to Wai and most of the villages nearby. The area was once the center of the most severe fighting in South Sudan's war for independence. Conflict and disasters, like flooding, have made it nearly impossible to keep a clinic open.
Our commitment means we have found new ways to ensure patients like Nyabiliew have access to services. Because IMA World Health is a known and trusted partner, working long-term on the ground with locals who know needs best, young people were able to summon help across those 20 miles of footpaths and wilderness.
Experience led IMA to make clinics mobile in this region, following populations as they move to safer areas. In this case, caregivers became even more nimble. Accustomed to challenging travel conditions in South Sudan, in the past our colleagues have brought services to displaced, vulnerable communities using tractors and canoes. That was impossible here. When they received word of an unserved area dealing with numerous medical emergencies, four staff members from the clinic and their helpers transported nearly 500 pounds of supplies to those patients, on foot.
"There is a large population here who need care," Duncan says. "We have to go where they are in whatever way we can."
The team figured out a way to carry the required rapid testing kits for malaria, artemisinin-based combination therapy and supplies to treat any wounds. Beyond the IVs and other gear they would need, the team thought to bring a table and chairs to help in exams and treatment.
When the team arrived, they found Nyabiliew with a severe headache and bleeding vaginally. Headaches and hemorrhaging sometimes occur in malarial infections, both of which would have made Nyabiliew's 4-hour journey to the mobile clinic nearly impossible, if not fatal.
The team of four staff members included a clinical officer, midwife, pharmacy assistant and auxiliary nurses. They stabilized Nyabiliew and treated dozens of people suffering from a variety of maladies. They hung IV bags from trees while they cared for patients with acute respiratory tract infections, malaria and wounds, along with mothers in need of antenatal care.
The makeshift clinic was a success—it saved the life of Nyabiliew and that of her baby. Nyabiliew says she knows the care she received was the result of generous support, an expression of care from people she may never meet but IMA World Health proudly represents.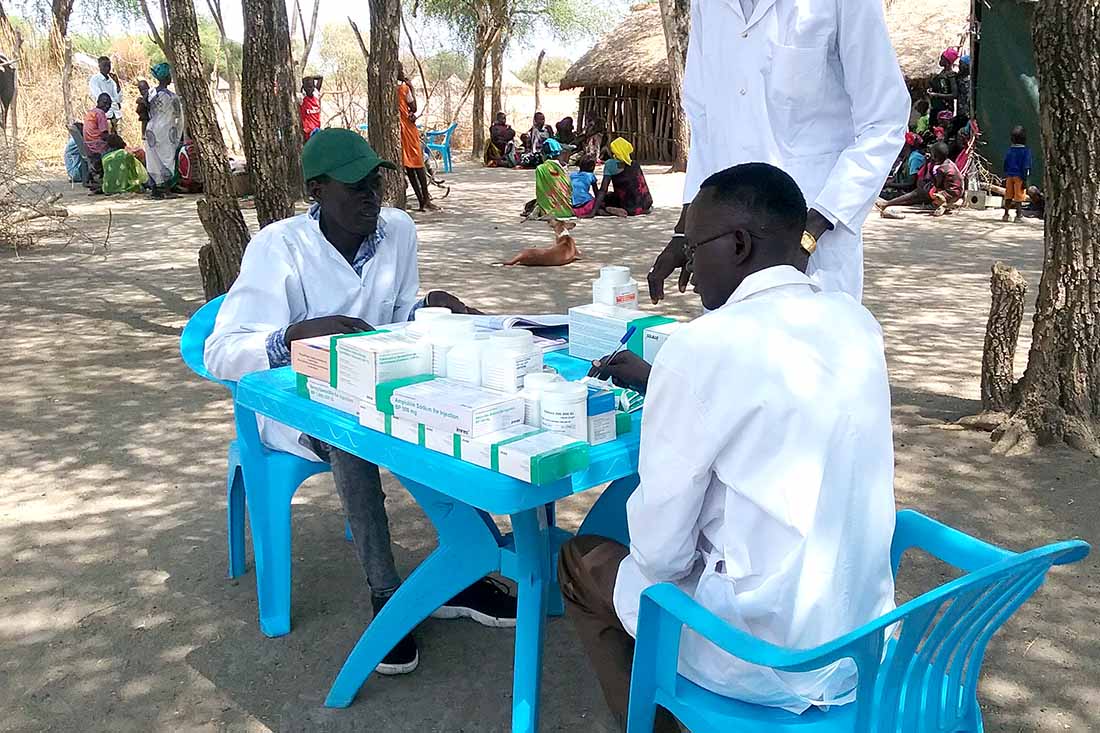 Founded in 1960, IMA World Health is a global, faith-based nonprofit that works with communities to overcome their public health challenges.