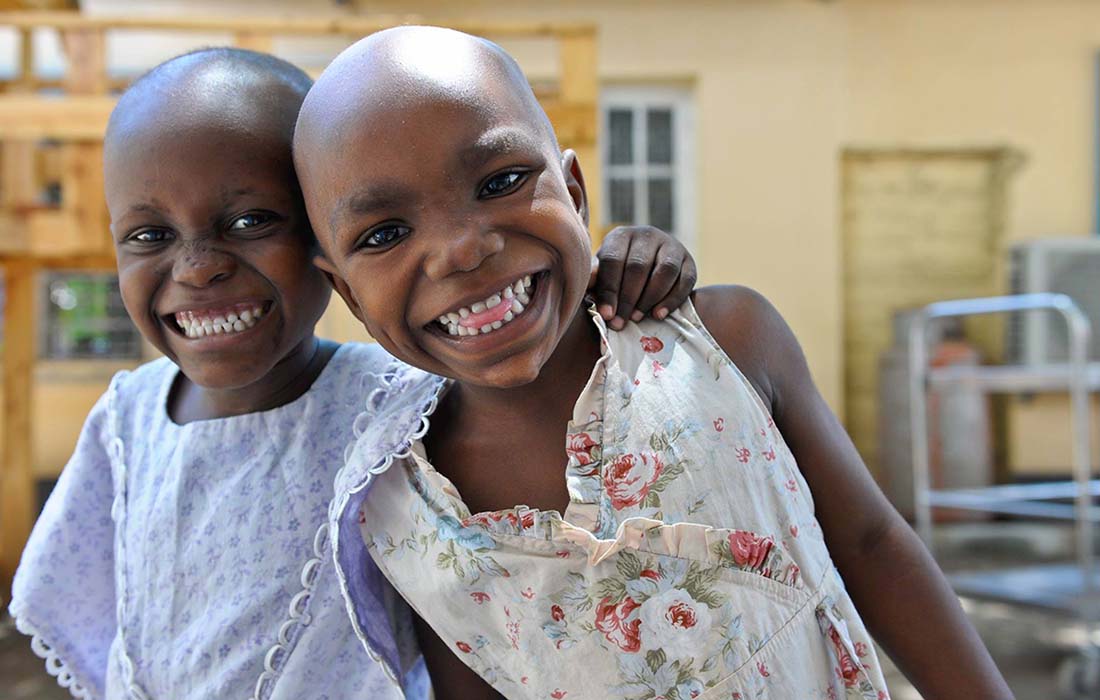 I
MA World Health is pleased to announce the Envision Board of Catonsville Presbyterian Church has awarded IMA with a grant to install a new bio-safety cabinet at Muhimbili National Hospital in Dar es Salaam, Tanzania, ensuring children with cancer receive the vital care they need while also protecting the dedicated health workers who treat them. The new cabinet arrived in September 2018 and was immediately put to use.
"The cabinet is essential to the safety of the kids, myself and the environment," said pharmacist Jeremiah M. John.
IMA World Health has been combating Burkitt's Lymphoma, an aggressive and rapidly fatal form of childhood cancer, in Tanzania for more than a decade, providing treatment for more than 4,500 children and training more than 2,000 health care workers in diagnosis and case management of BL. The most common childhood cancer in the malaria belt of Africa, BL is one of the scariest tumors, as it can double in size in 24 hours. It most often affects the face and stomach. The good news is BL is curable if it's diagnosed early and treated properly.
In the treatment of childhood cancer, chemotherapeutic agents constitute the most essential element. The bio-safety cabinet is a vital component in the safe, sterile preparation and reconstitution of various chemotherapies. The machine is required for the preparation of the chemotherapy drugs. It is necessary because it ensures the air quality is perfectly sterile so that there is nothing contaminating the chemotherapy. It also ensures that all the fumes generated by this activity are directed away from the pharmacist working at the hood, thereby keeping them safe. This is important because the same person does this work every day of the year, the fumes of the chemotherapy are potentially carcinogenic and staff safety is a top priority as they go about their essential task in the fight against childhood cancer.
IMA's partner, Tumaini la Maisha, or TLM, is a Tanzanian-based NGO working with a network of children's oncology centers, coordinated through Muhimbili National Hospital, the Ocean Road Cancer Institute and the Tanzanian Ministry of Health. They work to provide access to all aspects of pediatric oncology care. TLM runs clinical and non-clinical programs in the process of providing treatment to children with cancer. The non-clinical program includes school, play therapy, nutrition, and skill programs for the parents/caregivers, all provided free of charge.
Providing TLM and Muhimbili hospital with a new bio-safety cabinet is critical in saving more children's lives from BL and many other childhood cancers treated there.
Catonsville Presbyterian Church, in Catonsville, Maryland, has been a longtime supporter of IMA. This new effort will save lives and help IMA get one step closer to achieving its vision of health, healing and well-being for all.
Learn more about how we save the lives of children with BL: https://bit.ly/2n9soVa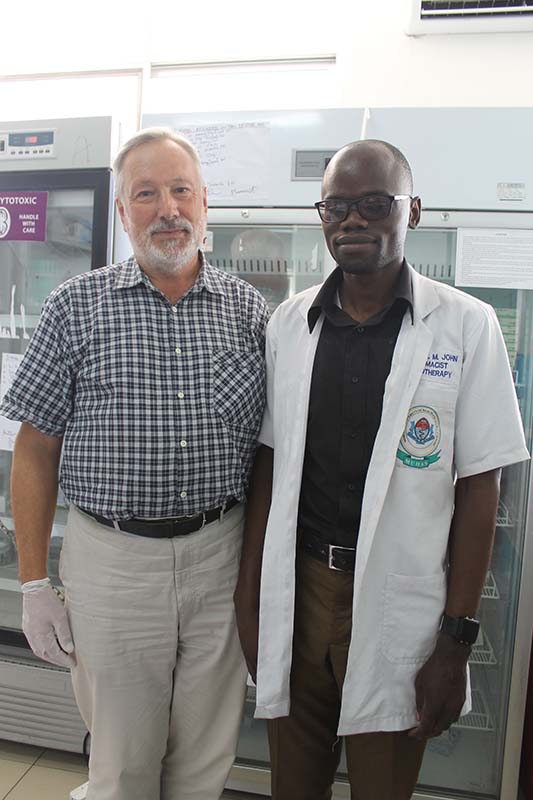 Founded in 1960, IMA World Health is a global, faith-based nonprofit that works with communities to overcome their public health challenges.
If you need assistance, contact Fundraising Officer Jennifer Bentzel at 717-353-5088 or email @email.