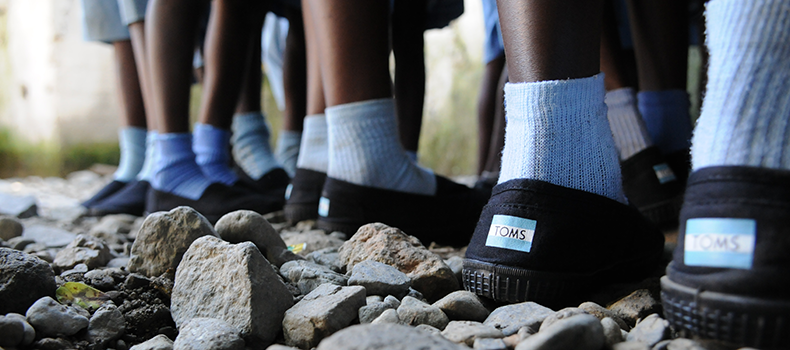 T
his time of year, students in the United States bid farewell to summer vacation and head back to the classroom. On the first day of school, it's tradition for children to wear a new pair of shoes.
Many students in Haiti, however, don't share their experience. Often, children wear ill-fitting shoes that have been handed down—if they have shoes at all. Without proper footwear, children run the risk of being injured or being exposed to hookworm and other soil transmitted diseases that enter through feet. Without shoes, children aren't permitted to be enrolled in school.
It's a situation IMA World Health and TOMS have worked to change since 2010 when shoe distribution became part of the Neglected Tropical Disease Control program IMA implements in Haiti. Shoes are a great complement to the NTD work because they are a first level of defense when it comes to preventing neglected tropical diseases.
IMA has been working with the Haitian government and other partners since 2007 to conduct mass drug administration to prevent and treat hookworm and other NTDs. The USAID-funded ENVISION project, led by RTI International and implemented by IMA in Haiti, aims to eliminate lymphatic filariasis and control soil transmitted helminthes in the Caribbean country.
Using the same network of volunteers who distribute the drugs, IMA works with TOMS to provide new shoes to children to keep them healthy and able to attend school. They also check on the students periodically to refit their growing feet.
Together, IMA and TOMS have distributed hundreds of thousands of new shoes to children in Haiti to give them the same opportunities as children in the United States.
Below are some of the smiles made possible by this ongoing partnership.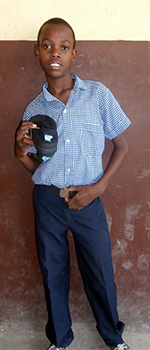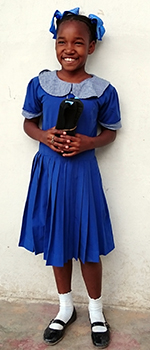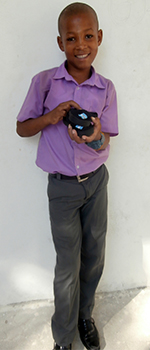 TOMS is a for-profit company with a trademark One for One® giving model. For every product sold, TOMS helps a person in need. At the start of our partnership, TOMS sold only shoes. Today, it also sells sunglasses, bags and apparel, and it has expanded its giving programs to clean water, vision care, safe birthing supplies and bullying prevention programs.