Author: Theresa Nyamupachitu, Senior Program Advisor, HSS, IMA World Health
For nine years, IMA World Health has worked hand in hand with five District Councils—Bumbuli, Lushoto, Muheza, Mkinga and Korogwe Town Council—to introduce, provide and strengthen HIV care and treatment services for women, men and children living in communities hidden deep in the mountains and valleys of Tanga Region. Due to concerted efforts, the region now celebrates a 1.7 percent HIV prevalence rate—a decline from approximately 4 percent in 2007.
With sub agreements in place and a handshake, strong partnerships to ensure critical HIV services for women, men and children were established between a team of three IMA staff members (Ms. Veronica Mkusa, Dr. Salehe Mlangwa and Dr. Ekandumi Kimoi), four hospitals and their network of 135 PMTCT sites, and 22 HIV care and treatment sites.
Old facilities were transformed to state-of-the-art Care and Treatment Centers; point-of-care testing for CD4 count, hematology and chemistry machines improved access to laboratory testing; nurses and clinical officers were trained in clinical skills; pediatric HIV patients received play therapy; health facilities learned how to use data to ensure quality of services; and a continuous supply of HIV treatment and services within the region was made easier through donations of motorcycles and cars.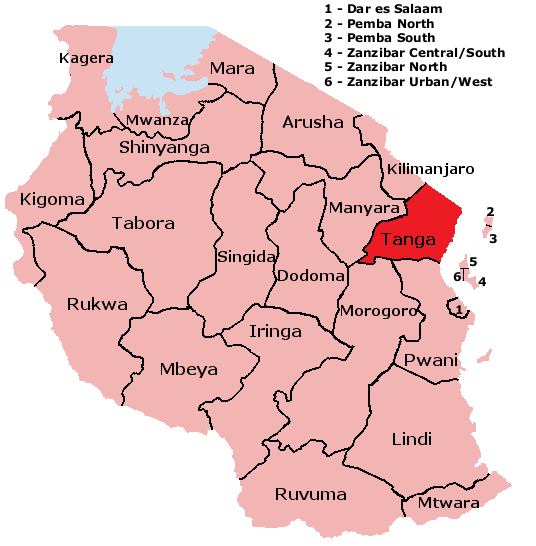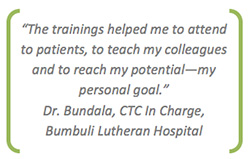 These efforts translated to new numbers of patients receiving HIV care and treatment services. From 2012 to 2016, approximately 20,000 women received PMTCT services; about 20,000 clients enrolled on ART; over 10,000 patients were screened for TB; and over 2,000 pediatric patients enrolled on ART.
These efforts were part of the Local Partners Excel in Comprehensive HIV/AIDS Service Delivery project, which was funded by the Centers for Disease Control and Prevention and implemented by a consortium of four partners: IMA World Health, Futures Group, Institute of Human Virology and Catholic Relief Services as the lead. It operates in 3 regions— Mara, Manyara and Tanga regions—and in more than 20 districts and 500 HIV-care-and-treatment facilities and PMTCT sites.
As the LEAD project ended March 31, 2016, and the team of three IMA staff members bid farewell to their colleagues— the District Executive Directors, District AIDS Control Coordinators, District Medical Officers, Hospital Officers In Charge, CTC Coordinators, Clinical Officers, nurses, data clerks, laboratory and pharmacy technicians—they received firm handshakes—a symbol of appreciation of the team's work; and a way of showing strong commitment to sustain these achievements; to reach clients missed; and to lead the Tanga Region to zero new HIV infections.