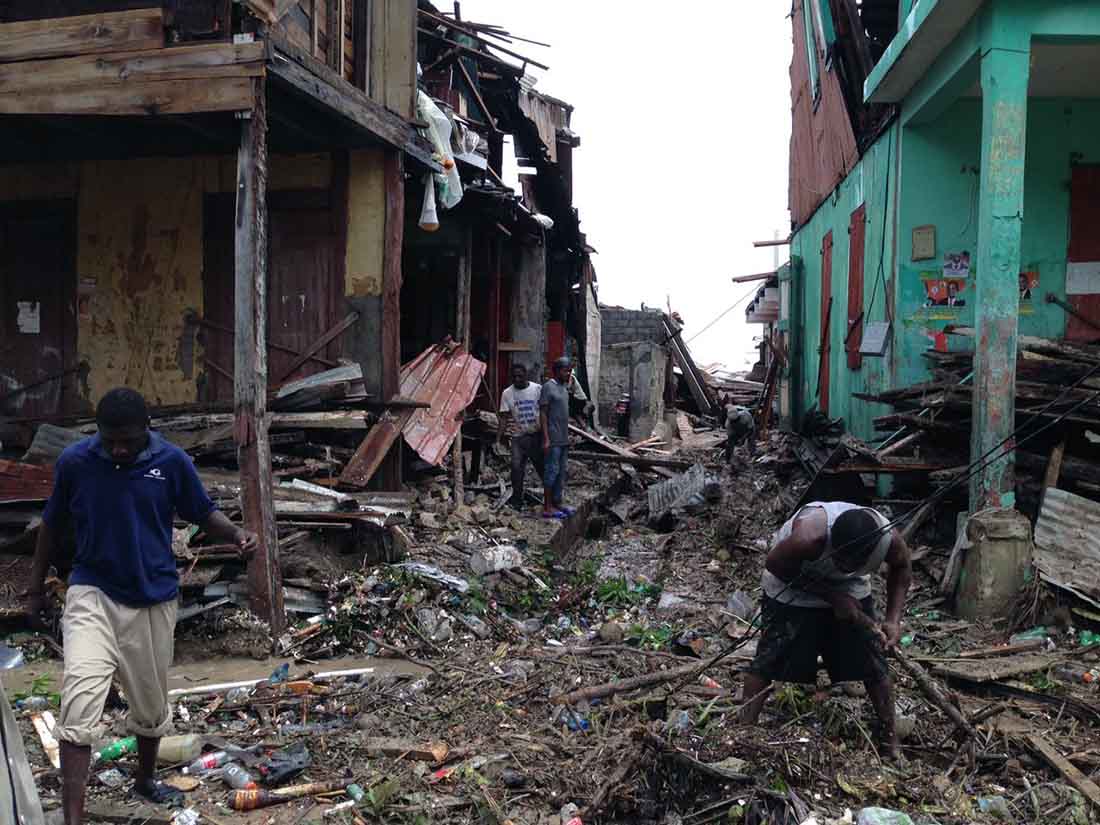 I
MA World Health has a long history of working in Haiti. We opened our first office there in 1988, and have since worked alongside government, faith and community partners to help the people of Haiti address public health challenges such as tropical disease, access to clean water and sanitation.
Hurricane Matthew's aftermath puts more than 1 million people at risk for cholera. Acting now, swiftly and generously, will save lives.
Every $25 raised will help IMA World Health reach a family in need, to provide water treatment and other critical care to prevent cholera's spread.
Your gift will enable us to reach families most at risk. Our goal is to provide water purification tablets, basic hygiene and sanitation assistance and other support to contain the spread of this deadly disease.
Cholera is spread primarily by drinking water contaminated with bacteria. Diarrhea, severe dehydration and death are all possible in Haiti's poorest communities. Your gift will change – even save – the life of someone most at risk.
Will you help?
Your gift will be used in this response, and to fuel other life-saving programs in Haiti.