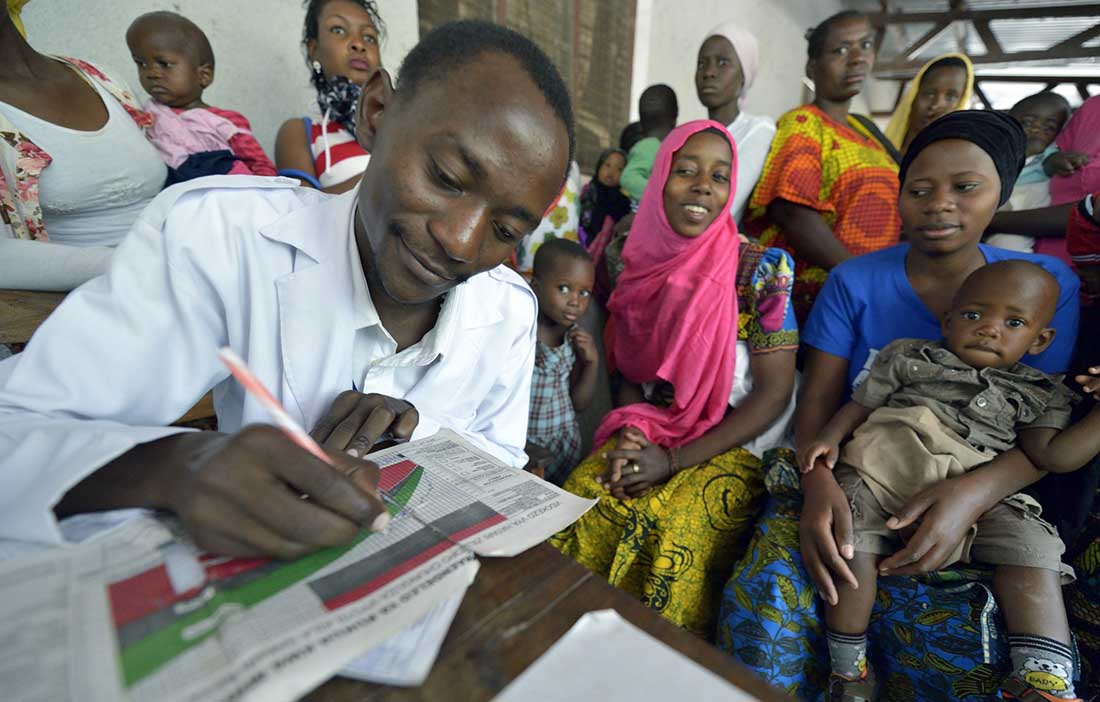 IMA World Health will join more than 100 faith leaders and global health experts for the Africa Christian Health Associations Platform 9th Biennial Conference, Feb. 25-March 1, in Yaoundé, Cameroon.
As much of Africa's health care is provided through faith-based organizations, IMA works with Christian Health Associations and supports their regional coordinating body, the Africa Christian Health Associations Platform. Christian Health Associations have historically operated as national-level umbrella organizations of church-based member institutions, such as health facilities and nurse-training institutions. With their extensive reach, these networks often serve vulnerable populations in remote and rural areas where the public sector's coverage is limited.
IMA will have a significant presence at the 9th biennial conference, including a half-day pre-conference session on Feb. 26:

Title: "Responding to Health Crises: How working through or with church organizations increases effectiveness and builds a reputation with donors and government – Experiences in the Democratic Republic of Congo"
Presenters: Dr. Larry Sthreshley, Country Director, DRC – IMA | LWR; Dr. Alice Mudekereza, Senior Health Advisor, DRC – IMA | LWR
Moderator: Frank Dimmock, Senior Technical Consultant – IMA World Health
Overview: The session will include presentations about IMA's long history of work in the Congo and lessons learned from responses to multiple Ebola outbreaks, the recent crisis in Kasai and issues related to sexual and gender-based violence. The session also will explore how CHAs can respond to these situations in view of their experiences from their respective countries.
Since 2000, IMA has worked alongside the Congolese government, donors and an array of local and international partners to revitalize the country's health system, fight diseases and improve the health for a population in desperate need. Such long-term investment in the Democratic Republic of Congo has required resilience, creativity, and an incredible network of staff and partners to navigate successive armed conflicts, political instability, impassable roads and other obstacles that continue to threaten the health and well-being of the population.
Committed to reducing morbidity and mortality in women and children under age 5 by strengthening the national health system in 52 health zones in the Democratic Republic of Congo, the Access to Primary Health Care Project, known locally as ASSP, had an exceptional year in many ways. Despite recent civil unrest and insecurity in central Congo that affected approximately 3.3 million Congolese—entire communities, health center staff, and partners— the achievements demonstrate a significant resiliency of the health care system that is being reinforced through the ASSP project.
IMA is proud to be a part of the team that is changing the narrative and the trajectory of health care in the DRC. Powered by partnership, new technologies are solving stubborn problems, successes are scaling up into widespread solutions and—most importantly— our vision of health, healing, and well-being for all is becoming more of a reality in the DRC every day.
IMA World Health is a key partner of ACHAP, an advocacy and networking platform improving knowledge sharing and joint learning among Christian Health Associations (CHAs) and Church Health Networks in sub-Saharan Africa.

Founded in 1960, IMA World Health is a global, faith-based nonprofit that works with communities to overcome their public health challenges.