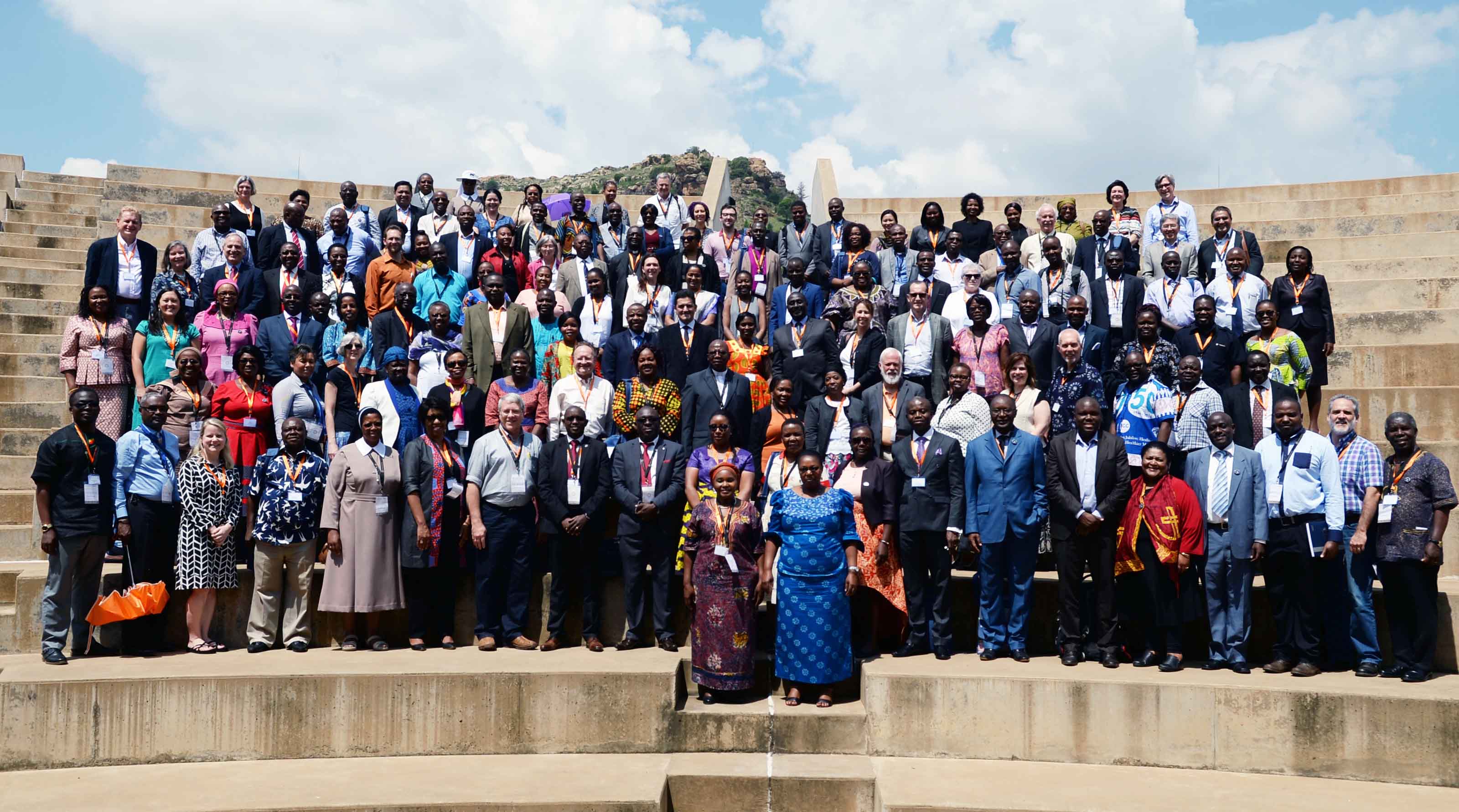 IMA World Health had a significant presence during the conference, including a day-long workshop on how the faith community can work to address sexual and gender-based violence and a plenary panel moderated by IMA World Health President and CEO Rick Santos.
This was the 10th anniversary of the Africa Christian Health Associations Platform, or ACHAP, the convening body of Christian Health Associations together or CHAs. Following the U.N. General Assembly's affirmation of the Sustainable Development Goals, the gathering focused on how the work of faith-based organizations can strengthen health systems and impact achieving the SDGs.
Take a look at some of the highlights from the week-long conference on our Storify.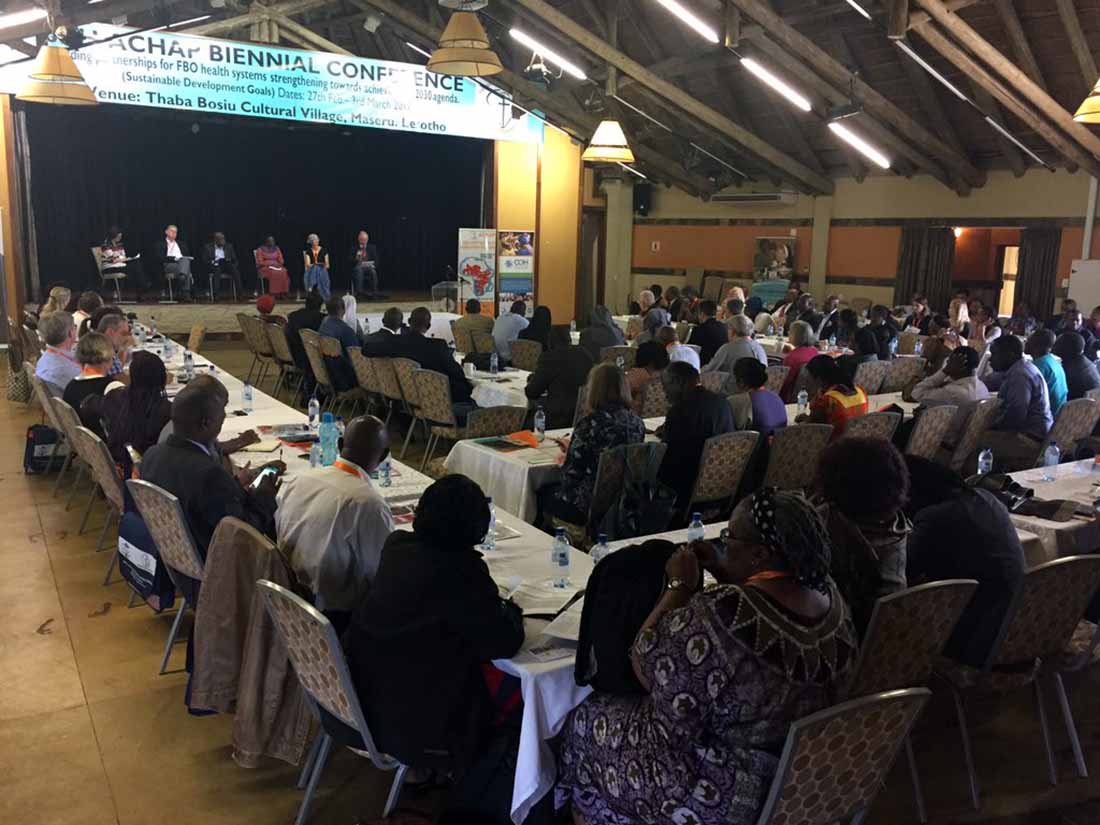 To meet UN development goals, experts advise strengthening faith-based partnerships
Partnerships between faith-based organizations and secular, governmental and private donors must grow in order to reach the U.N.'s Sustainable Development Goals.
"Nothing we do could be done without partners," said Rick Santos, President and CEO of IMA World Health. The agency is a global, faith-based nonprofit based in Washington, D.C. that works in tandem with local partners and private donors to improve health and healing in some of the most vulnerable areas of the world.
Santos moderated a panel about global health partnership opportunities for faith-based organizations at the ACHAP biennial conference in Lesotho this week. Read more
Enough is enough: Faith-based organizations address sexual and gender-based violence in Africa
The Bible is the only book in many homes and is one of the most widely read texts throughout Africa.
With this in mind, faith leaders and health professionals know it is imperative to incorporate faith teachings in their efforts to address—and ultimately end—sexual and gender-based violence throughout the continent.
"SGBV is a lethal and global pandemic," said the Rev. Amy Gopp, Vice President of External Relations for IMA World Health, a faith-based, global nonprofit based in Washington, D.C. "As people of faith, we are advocates for everyone to live life abundantly. That includes a life free from violence."
In the Democratic Republic of Congo, it is riskier to be a woman than to be a soldier and rape wasn't even considered a crime until 2012. Even with laws in place, the systems to intervene and to address SGBV often break down. Women and children are being violated at an alarming rate. Read more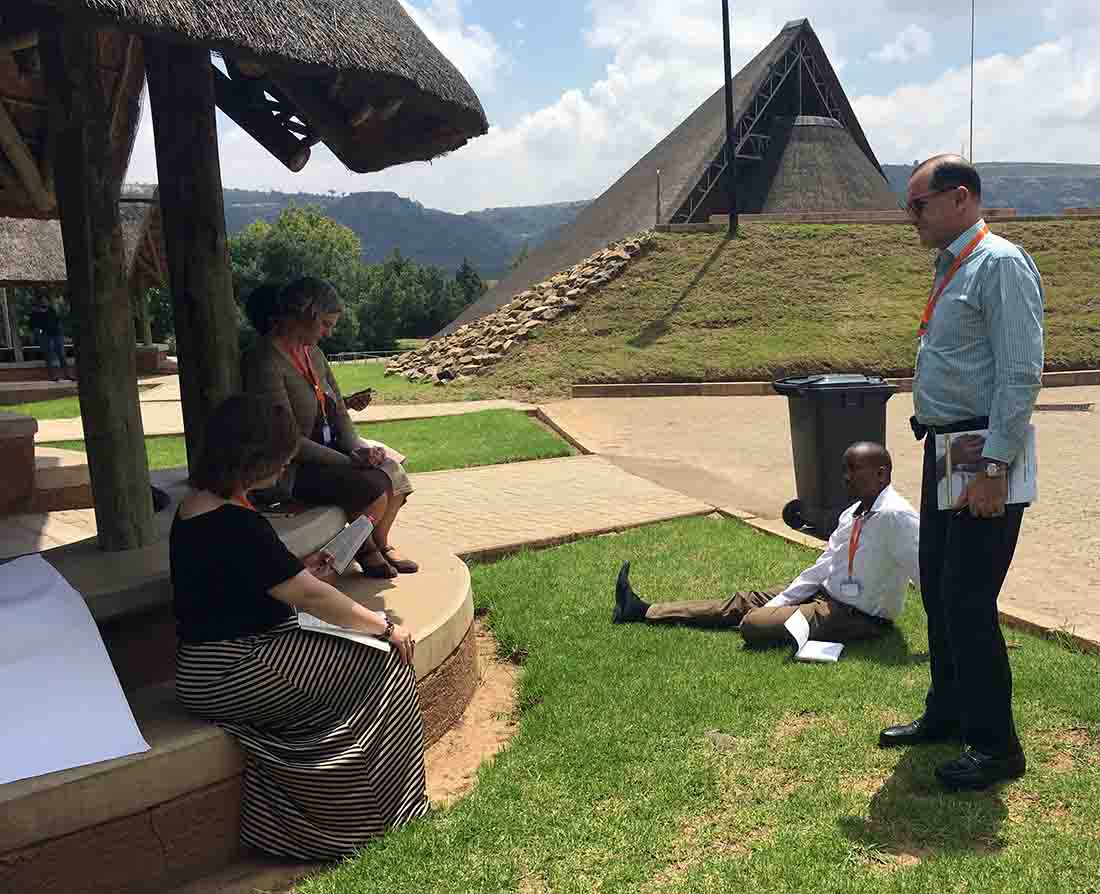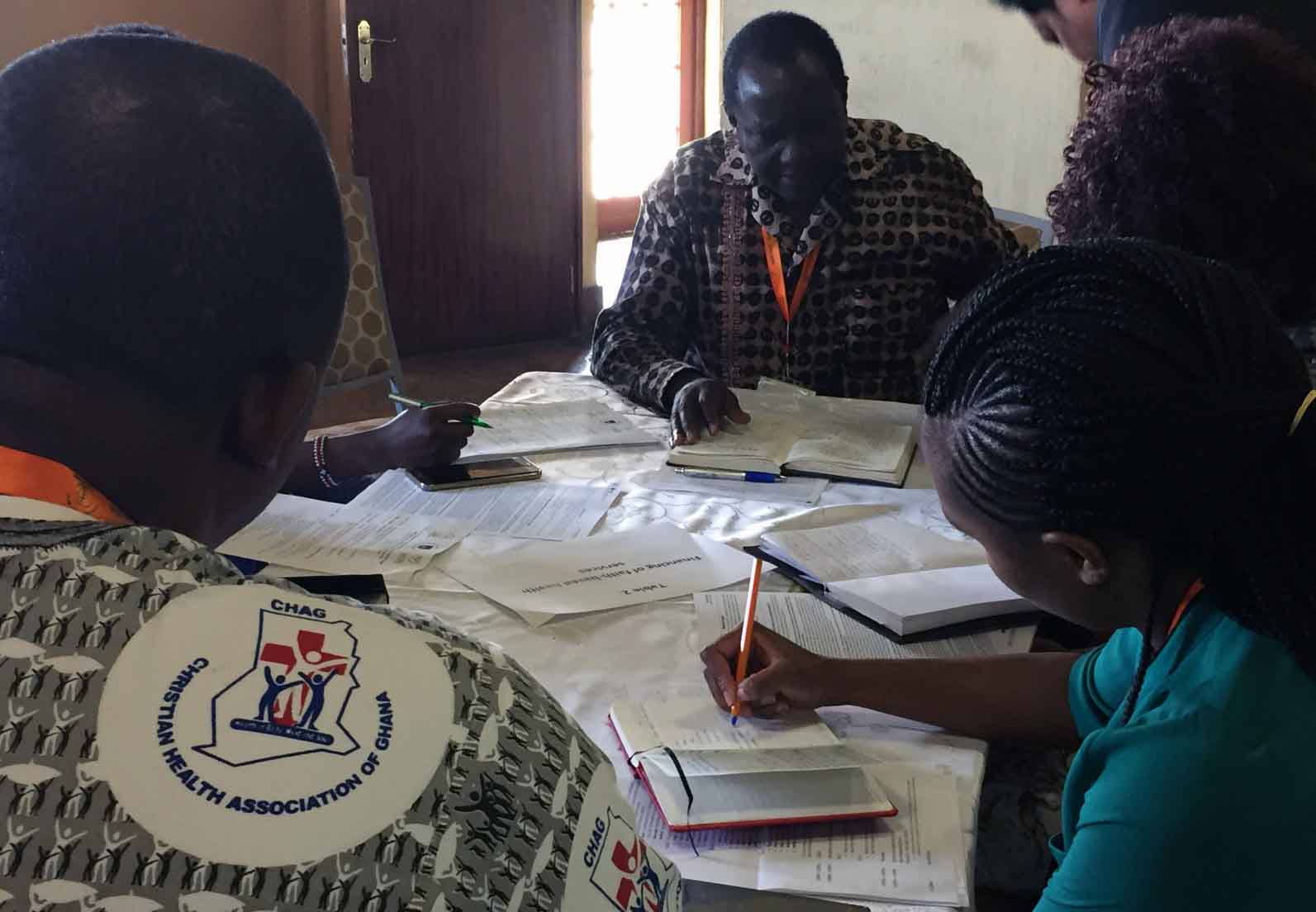 M&E critical for faith community's contribution to global goals
If the UN's global goal to achieve universal access to health care is to ever be realized, quantifying the contributions of faith-based organizations providing health care must be addressed.
"We've needed more evidence of the impact of faith-based organizations for decades," researcher Jill Olivier said, a professor at the University of Capetown. "The problem is everyone acknowledges that it's essential, but then there's little or no investment in it."
The need for more statistics and analysis is especially prescient now. The U.N. set access to universal health care within the third of its Sustainable Development Goals. Read more
IMA World Health joins Africa's Christian Health Associations to focus on Sustainable Development Goals
As the World Health Organization estimates that at least half of Africa's health care is provided by faith-based groups, IMA World Health joins other partners in bringing leaders from the continent's Christian Health Associations together in Lesotho from Feb. 27-March 3.
"Bringing the CHAs together is part of our commitment to working in partnership," IMA Vice President for External Relations, the Rev. Amy Gopp said. "Our faith and our missions intersect to serve the most vulnerable, and the gathering in Lesotho is a critical point of connection." Read more