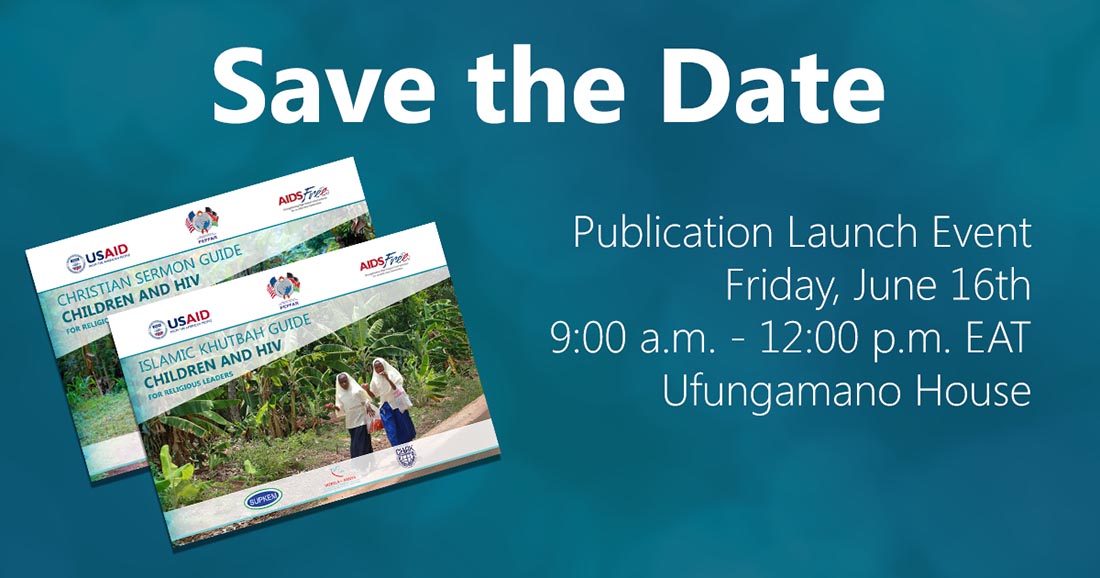 Please join us for the official launch of the AIDSFree Khutbah and Sermon Guides on Children and HIV for Religious Leaders. These resources were developed through the AIDSFree Project, funded by PEPFAR and managed by USAID. This event is led by AIDSFree partner IMA World Health.
Time: 9 a.m. – 12 p.m. East Africa Time (EAT)
Date: Friday, June 16, 2017
Location: Ufungamano House, State House Area along State House Road/Mamlaka Road
The launch coincides with the International Day of the African Child, which affirms health as a human right for children. The Day of the African Child global theme 2017 is "The 2030 Agenda for Sustainable Development for Children in Africa: Accelerating protection, empowerment and equal opportunity". It is of paramount importance that Kenya's faith communities join the World Council of Churches, Kenya Network of Religious Leaders Living with HIV, and other key partners during and after this Day of the African Child to support and advocate for action on health issues affecting our children, in particular paediatric HIV and TB treatment. This celebration and launch will bring together key religious leaders working to articulate and address the challenges affecting the pediatric HIV/TB treatment terrain and discuss ways that our communities can enact and support effective responses.
Follow IMA World Health on Facebook and Twitter on the day of the event for updates using the #Faith2EndAIDS hashtag.