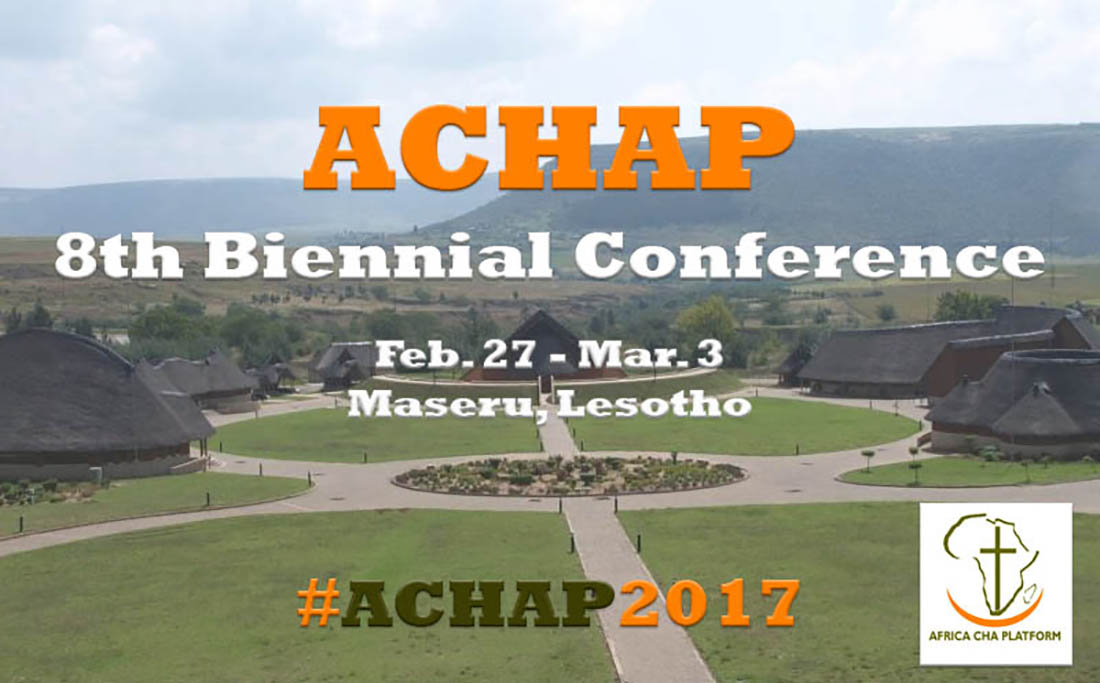 T
he theme of the 2017 Africa Christian Health Associations Platform conference is partnerships for stronger health systems on a global level.
A key voice that will offer a well-rounded perspective on the role of effective partnerships—particularly those involving faith-based organizations and donors—will be Ellen Starbird, Director of the Office of Population and Reproductive Health for the United States Agency for International Development.
Starbird provides high-level leadership to USAID's family planning/reproductive health portfolio, valued at approximately $600 million USD annually, and directs the Office's $100 million program. Starbird has more than 25 years of experience designing, managing, monitoring, and evaluating international family planning and reproductive health programming. She is widely known as a strategic thinker who is committed to advancing access to family planning for women, men, couples and adolescents around the world. Ellen Starbird joined USAID in 1989 and has spent her career in the Office of Population and Reproductive Health, starting in the Policy, Evaluation and Communication Division, where she was Chief from 1995-2006. She served as Deputy Director of the Office for the next six years, and has been Director since 2013. She has an M.A. in Development Economics from the Fletcher School of Law & Diplomacy.
Ellen Starbird will speak on a panel moderated by IMA World Health President and CEO Rick Santos from 11:30 a.m.-12:40 p.m. on the first day of the conference. The discussion will focus on how effective partnerships can be built and fostered to work toward achieving the Sustainable Development Goals.
Other panelists are:
Alti Zwandor of UNAIDS Lesotho: Zwandor is a Public Health Specialist with with over 34 years public health and development work experience in developing settings in Western, Eastern and Southern Africa. Zwandor joined UNAIDS in 2002 and has held various positions such as the National Programme Adviser UNAIDS Nigeria, Senior Programme Adviser UNAIDS Ethiopia, and Programme and Institutional Development Adviser UNAIDS South Africa. She was appointed UNAIDS for Lesotho in January 2014. During this period, she brokered constructive relationships with government, private sector, civil society and organizations of people living with HIV. The establishment of these relationships created opportunities for UNAIDS to support inclusive complex policy dialogues and facilitated successful high level political engagement by UNAIDS with Government leadership. Zwandor has a Master's Degree in Epidemiology from the London School of Hygiene and Tropical Medicine – United Kingdom; and Bachelor of Medicine and Bachelor of Surgery degree from University of Jos, Nigeria.
Omer Ramses Zang Sidjou, World Bank Lesotho
Maurice Adams, CEO of All We Can: Adams has three decades of wide ranging experience in the global non-profit development sector with a focus on public health. Based in Africa for 17 years, his significant contribution to combatting HIV/AIDS was during a crucial period, specifically in Zimbabwe and Uganda, as Director-ACET, HIV Programme Manager-UNICEF and COP-AIM, with particular interest in the strengthening of NGOs, FBOs and churches. Before returning to the UK, to be near children and grandchildren, Maurice served as Vice President, Africa – EGPAF, overseeing ten country offices. He holds a doctorate in organisation leadership and human development, a master's in management of non-government organisations, and degrees in community health and social work. Maurice is a Fellow of the Royal Society of Public Health. Over the past four years, Maurice has been the CEO of All We Can, the British Methodist relief and development partner, where he has directed a pioneering approach to organisation capacity building: investing in individuals and organisations who seek long-term change in some of the world's poorest and most under-served communities.
Jean Duff, Coordinator, Joint Learning Initiative on Faith & Local Communities: Duff supports multi-faith collaboration for the common good in a variety of ways. She serves as Coordinator of the Joint Learning Initiative on Faith & Local Communities, Project Coordinator for Faith for International Assistance, and Advisor to the Programa Inter-Religioso contra a la Malaria, in Mozambique. She leads the Center for Faith and the Common Good, supporting faith groups in their work with governments and with international public and private sector bodies, for impact on local community health and development. In 2008, she co-founded the Center for Interfaith Action on Global Poverty at Washington National Cathedral. Previously, she led Washington National Cathedral's global poverty program as Managing Director of the Center for Global Justice and Reconciliation. In 2008 she co-convened the Women, Faith and Development Alliance. Duff is a Visiting Research Fellow at Trinity College Dublin and a member of the Council on Foreign Relations.
About the panel
Global Health Partnerships Opportunities for Christian Health Associations
11:20 a.m.-12:40 p.m. Tuesday, Feb. 28
For more, visit africachap.org.