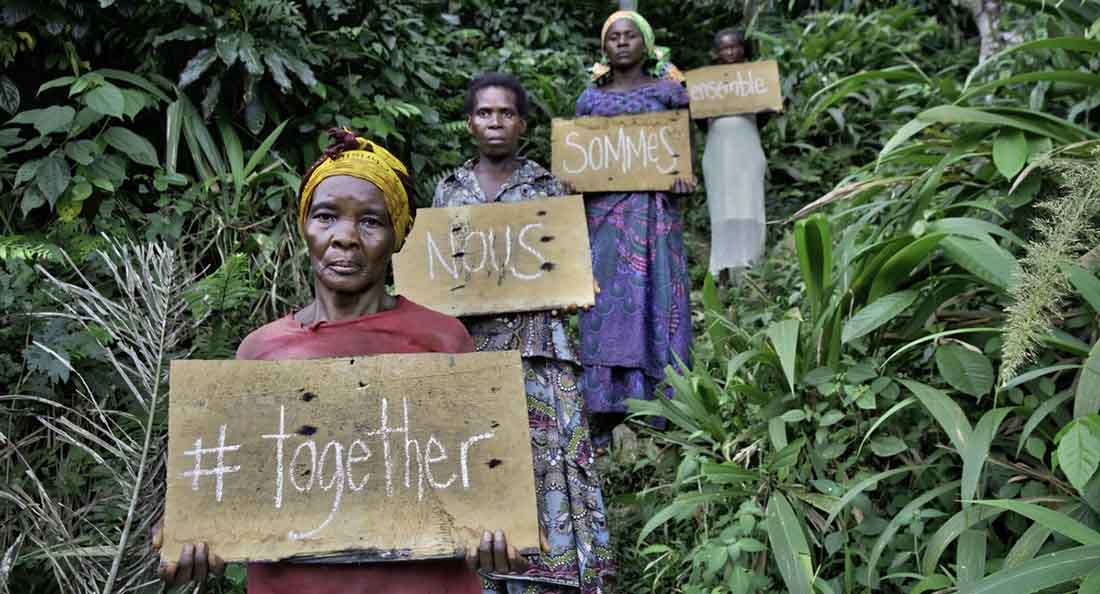 R
esearchers, policy makers and other professionals who engage on the topic of sexual violence will gather in Rio de Janeiro next week. Will we see you there?
IMA World Health will present findings from two research studies on sexual and gender-based violence prevention and response interventions in Eastern Democratic Republic of Congo.
We hope you will join us for two exciting presentations at the SVRI Forum 2017.
A Population-based Household study to assess practical strategies of prevention and response to Sexual and Gender Based Violence (SGBV) in Katana, Walikale, and Karisimbi Health Zones in the Democratic Republic of Congo (DRC)
Presenter: Dr. Lynn Lawry, Overseas Strategic Consulting, Ltd.
Authors: L. Lawry MD, MSPH, MSc, M. Banda MPH, J. Ciza, A. Mudekereza MD, P. Bahati, C. Sadiki, W. Clemmer MD, MPH
Time: 4:30-6 p.m. Tuesday, Sept. 19
Location: Urca Room, Sheraton Grand Rio Hotel, Rio de Janeiro, Brazil
Summary:  This study mixed method study using cross-sectional population-based cluster survey offers a population-based and qualitative assessment of the prevalence of forms of SGBV among men, women and children in Katana, Walikale, and Karisimbi HZ. Health areas, villages and households were randomly selected, therefore based on the methodology, these data represent 727,754 persons within the three health zones. The lifetime prevalence of all forms of SGBV among women was 31.6%, men, 32.9% and children, 61%. Using population estimates calculated from the prevalence rates and among the 3 HZ surveyed, nearly 100,000 men and women and 59,000 children are at risk for sexual violence alone. Perpetrators of SV were largely community based for women and conflict-related for men. Intimate partner violence was widespread (43,544 women and 29,779 men at risk), as well as normalized and justified by both. This study was the first to document the prevalence of trafficking in the survey areas. All forms of SGBV had significant associations to depression/anxiety, PTSD, suicidal ideation and suicide attempts. Self-reported substance abuse rates overall were 28% with much higher rates among men (39%) or double the rates of women. Substance abuse served as a precipitant to and a consequence of violence. Like IPV, harmful traditional practices, negative cultural norms and victim blaming are normalized and justified. SGBV in survey areas was prevalent with unique cultural factors that put men, women, girls and boys at risk for all forms of SGBV. Inclusion of men in SV definitions, policies and protections in addition to targeted programs to address their needs is a necessity. Strong associations between SGBV and mental health implore health care providers to deliver a SV responsive health care strategy as well as mental health services as necessary components of recovery and rehabilitation for survivors. Programs to address other facets of risk such as harmful traditional practices, substance abuse, myths concerning rape and interventions designed to strengthen community mobilization and interpersonal communication.
A Comprehensive Approach to Providing Services to Survivors of Sexual and Gender-Based Violence in Eastern Democratic Republic of Congo: Addressing More than Physical Trauma
Presenter: Dr. Cudjoe Bennett, IMA World Health
Authors: C. Bennett, M. Banda, L. Miller, L. Lawry, L. Bashige, J. Ciza, W. Clemmer, M. Linehan
Time: 2:30–4 p.m. Wednesday, Sept. 20
Location: Urca Room, Sheraton Grand Rio Hotel, Rio de Janeiro, Brazil
Summary: In Eastern Democratic Republic of Congo, sexual and gender-based violence (SGBV) affects an estimated 39.7% women and 23.6% men. Since 2010, IMA World Health has implemented the Ushindi Project, a comprehensive package of services for SGBV survivors including medical, psychological, legal, and socio-economic needs in 10 health zones, covering 108 health areas, 1,118 villages, and approximately one million people. The project model is unique in that it utilizes an integrated, multi-disciplinary approach to combat SGBV, based on the recognition that SGBV affects individuals and their families in diverse ways beyond physical trauma. A critical component of the Ushindi model is the use of key community leaders as the first point of contact for survivors. Community leaders are trained to identify survivors, provide psychosocial support, and refer clients to appropriate support services. Further, trained community leaders and community groups play an integral role in educating the community on SGBV prevention and response, women's rights, and family planning. A mixed methods impact evaluation was conducted in 2016, including an extensive desk review, qualitative interviews with survivors, key informants, healthcare personnel, and special programs, quantitative analysis of programmatic data collected over five years, and a lot quality assurance sampling of opinions and attitudes. The evaluation concluded that Ushindi: increased community knowledge about SGBV; increased the number of survivors that presented for care within 72 hours; ensured a reliable supply of PEP kits to health centers in implementation areas; improved knowledge of health care personnel to identify and treat survivors of sexual violence, provided a context specific and accepted method for psychosocial care, and demonstrated an important effort to bring cases of sexual violence to court and push for a judgment. Ushindi demonstrates that a multi-disciplinary approach to service provision for SGBV survivors is a sustainable model that can be effective in a conflict/post-conflict setting.

Founded in 1960, IMA World Health is a global, faith-based nonprofit that works with communities to overcome their public health challenges.